Words by Jeff Schmuck
Photos by John Vandervalk
Video by Christian 'Cheech' Sander
Day two of Winter X Games 15 just wrapped here in Aspen, Colorado with Women's Ski Superpipe Finals.
The top six ladies from yesterday's prelims squared off against one another under the X Games bright lights this evening in front of a raucous crowd of fans and fellow competitors. Here's what went down...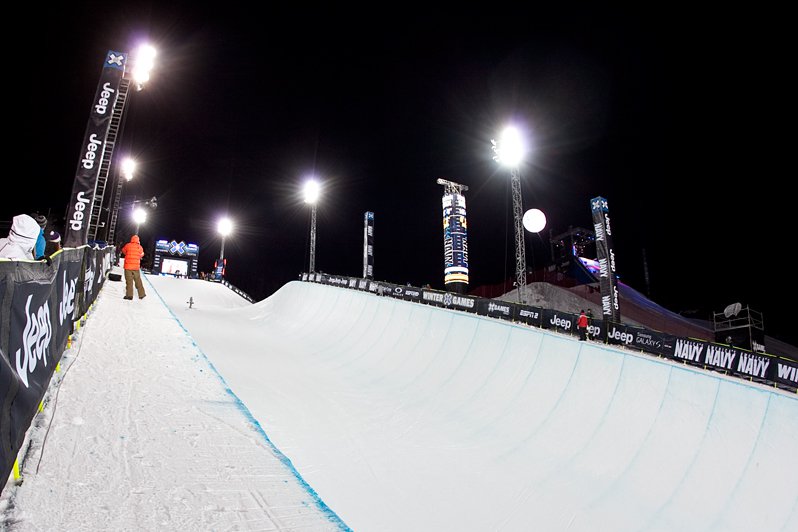 Placing sixth was X Games rookie and top qualifier Devin Logan, who after shredding the slopestyle course earlier today took a short break before doing her best to tame the beast that is the immaculate stunt ditch. Logan skied strong on her first run, laying down one of the cleanest showing of tricks at the time, but fell on her last two after trying back-to-back flairs.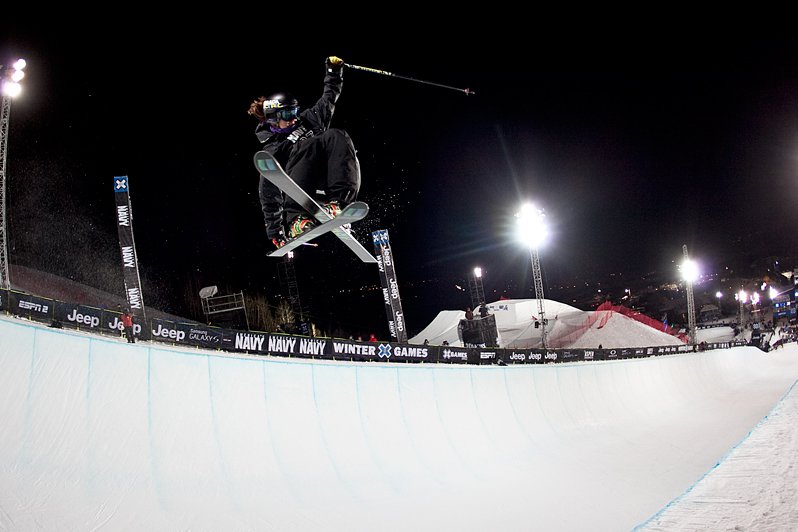 Devin Logan
In fifth was Jen Hudak, who crashed on her first run and then laid down a more than respectable one on her second, and then went all in on her third with a massive 1080 on the bottom hit, which she stomped seconds before heartbreakingly catching an edge as she turned around to begin her celebration.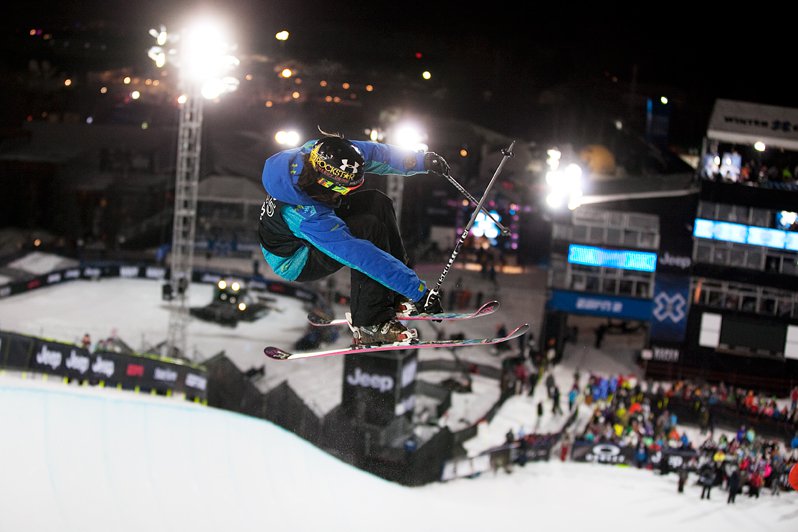 Jen Hudak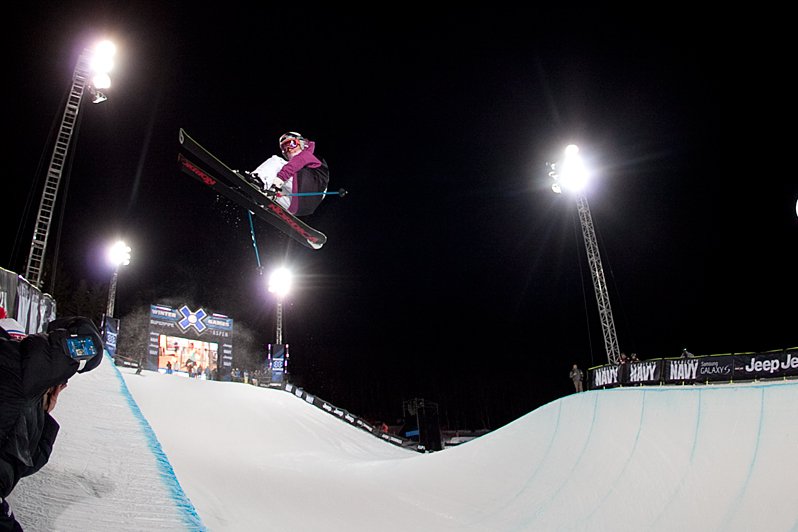 Anais Caradeux
Just shy of the podium was Anais Caradeux, who skied superb all night long and was sitting pretty in third, until Rosalind Groenewoud put on a show on her third and final run that included a massive first hit straight air, a 9, 7 and switch 5 to edge out the French superstar to take home the bronze medal.
Rosalind Groenewoud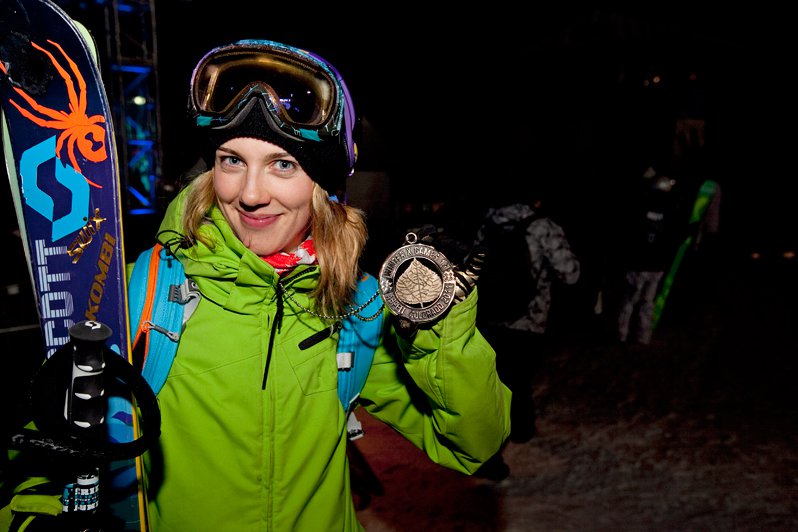 Grabbing the silver was another X Games rookie, Brita Sigourney, who skied like a true champ tonight with a healthy dose of flawless grabs throughout her run and some big ol' 9's for good measure, much to the joy of her strong base at the bottom.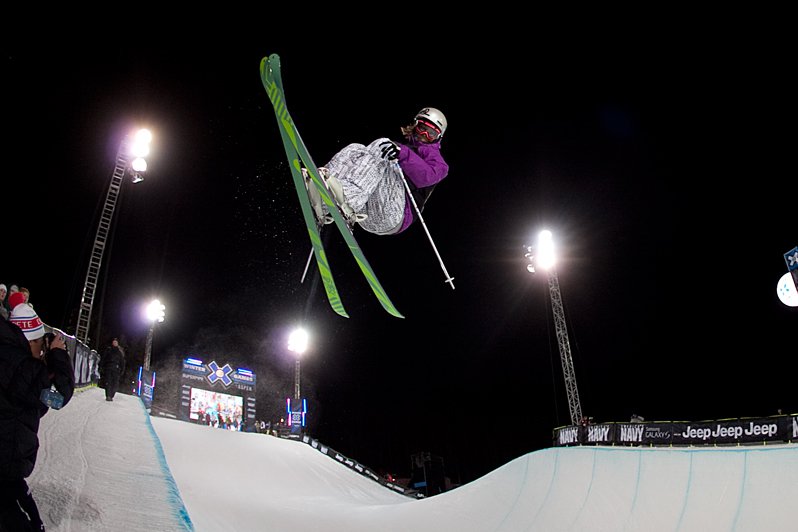 Brita Sigourney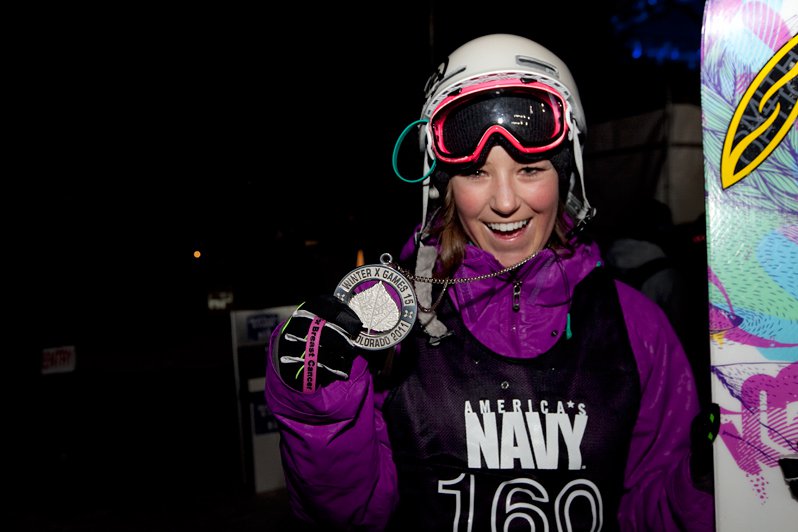 But in the end, like in many X Games in the past, tonight was Sarah Burke's night. Burke, who just recovered from a shoulder injury that sidelined her for the first part of the season, came back with a vengeance tonight in her first contest of the year (and ninth day back on skis since last winter) to execute the best halfpipe run we've even seen in the history of women's skiing. Her second hit super corked 9 was as big as some of the men went last night, and she followed it up with some eye-popping back-to-back flairs and a solid cork 7 at the bottom.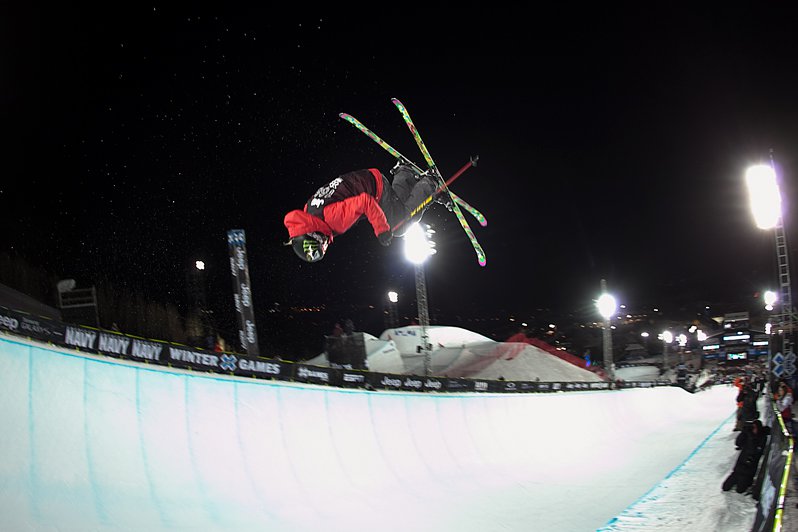 Sarah Burke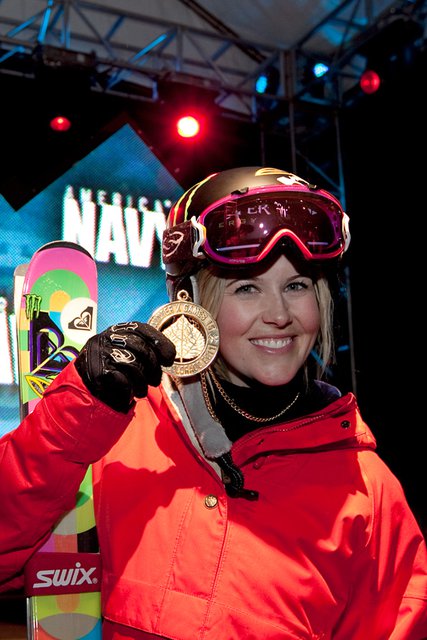 Congratulations to Sarah for her fourth X Games Superpipe gold medal, and stay tuned for more from Winter X Games 15 in Aspen, Colorado, which continues tomorrow evening with one of the biggest shows of them, Men's Ski Superpipe Finals.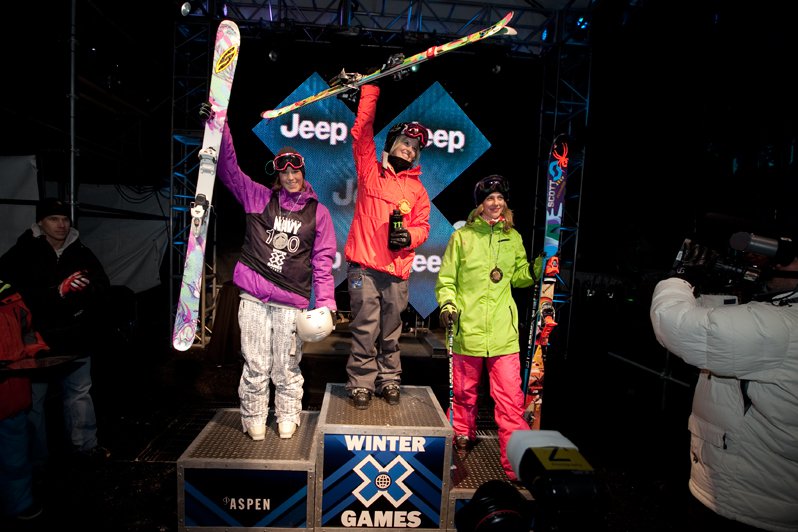 Results
1) Sarah Burke - 91.33
2) Brita Sigourney - 86.00
3) Rosalind Groenewoud - 84.00
4) Anais Caradeux - 82.33
5) Jen Hudak - 78.00
6) Devin Logan - 68.33
NSTV X Games - Women's Ski Superpipe Finals