Words by Jeff Schmuck
Photos by John Vandervalk & Christian 'Cheech' Sander
Video by Christian 'Cheech' Sander
The skiing side of Winter X Games 15 in Aspen, Colorado culminated last night in the biggest way possible with one of the most highly anticipated events of the entire week, Men's Ski Big Air.
Following Women's Snowboard Superpipe Finals, the estimated 20,000+ crowd performed a mass exodus from the walls of the pipe to the base of the jump for the most crowd pleasing event at X Games. Throughout the week and the impressive display of superpipe and slopestyle skiing, talk continuously turned to big air. Would we get to witness tricks that had never been done before like in last year's event? And most of all, would Sammy Carlson, Bobby Brown or Russ Henshaw attempt a triple, particularly after Torstein Horgmo threw one in Snowboarding Big Air? All of those questions were answered last night and then some during the wild conclusion of skiing at Winter X Games 15.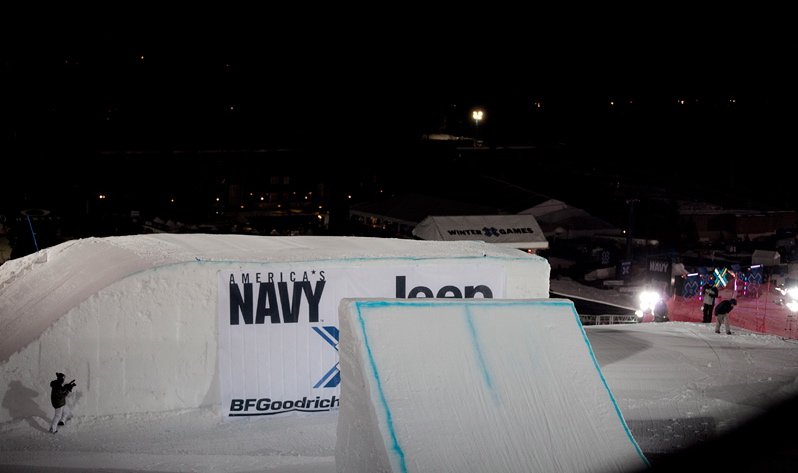 First up was the elimination round, where two heats of five skiers were given a 15 minute jam session to lay down as many jumps as they could, with their best two scores out of 50 counting and the top two from each heat and the next highest score overall moving onto the five man finals. The first heat included Jacob Wester, Gus Kenworthy, Elias Ambühl and fresh off his gold medal victory in Men's Slopestyle Skiing, Sammy Carlson. Also scheduled to be in the first heat was Russ Henshaw, who unfortunately had to pull out after going down hard on the only attempted triple cork of the night.
During that 15 minutes of pure and unadulterated ski porn, the tricks that made last year's event so historic were thrown down right off the bat, with Carlson unleashing some switch double misty 12's and Ambühl stomping some double cork 16's.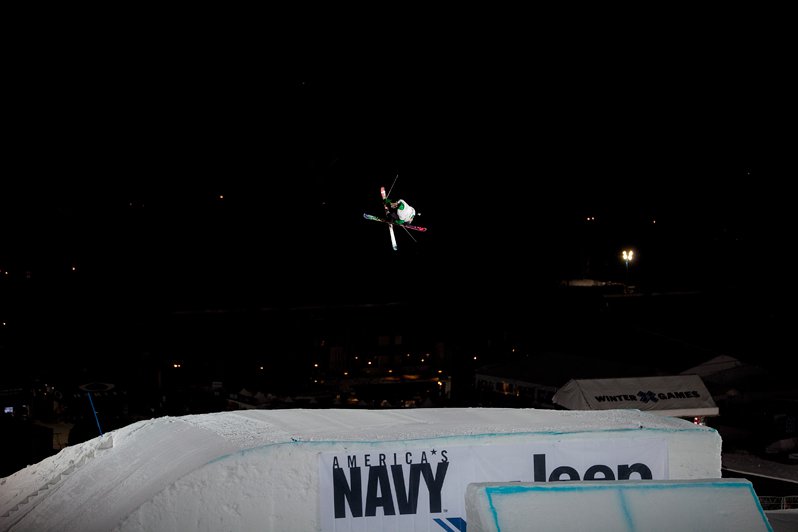 Sammy Carlson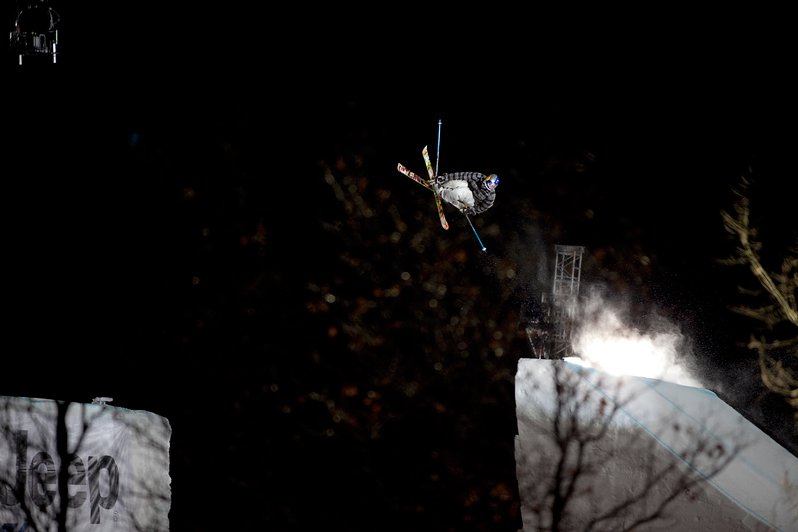 Elias Ambühl
Also on the 16 program was Kenworthy and Wester, but after many valiant attempts they failed to put them to their feet, giving Carlson and Ambühl one-way tickets to finals.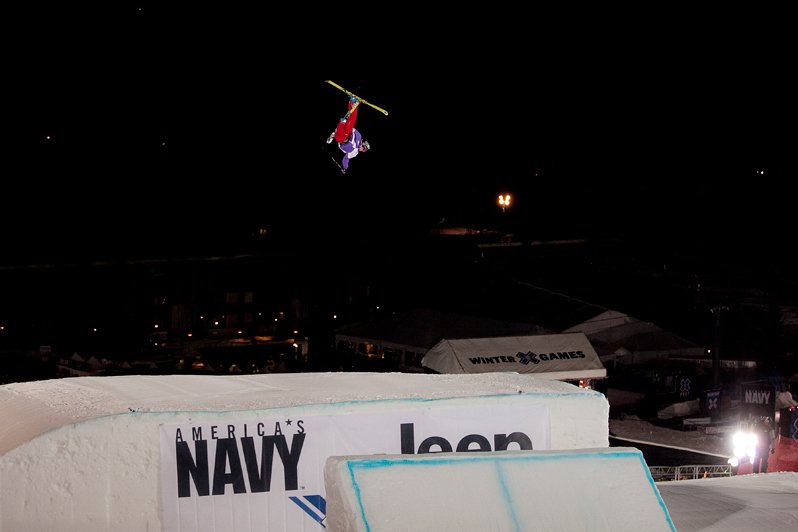 Gus Kenworthy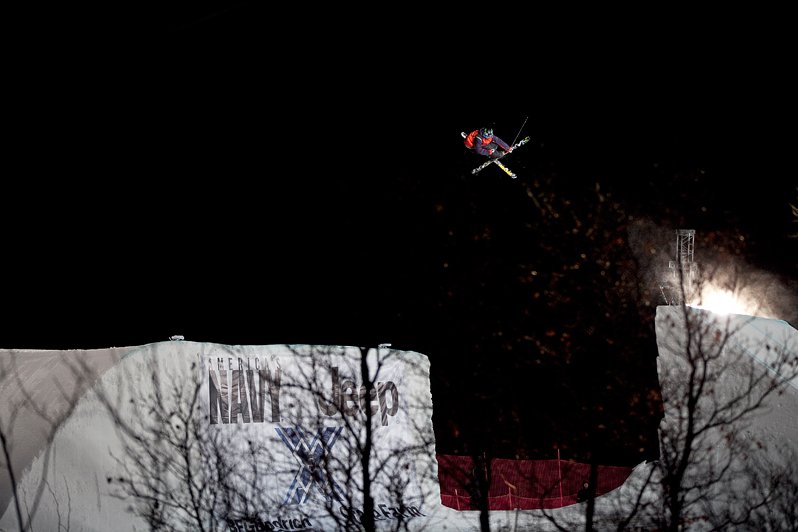 Jacob Wester
The second heat saw Andreas Håtveit, Henrik Harlaut, Jossi Wells, Alex Schlopy and last year's gold medalist Bobby Brown square off against each other in a rapid fire display of silliness, where Schlopy began going far bigger than anyone all night long with some deep double cork 12's and switch wobble 14's, while Brown, with the capacity crowd behind him, put on a hell of a show with the cleanest dub cork 12 high mute grabs ever recorded along with his patented switch double misty 12, advancing both of them to the finals.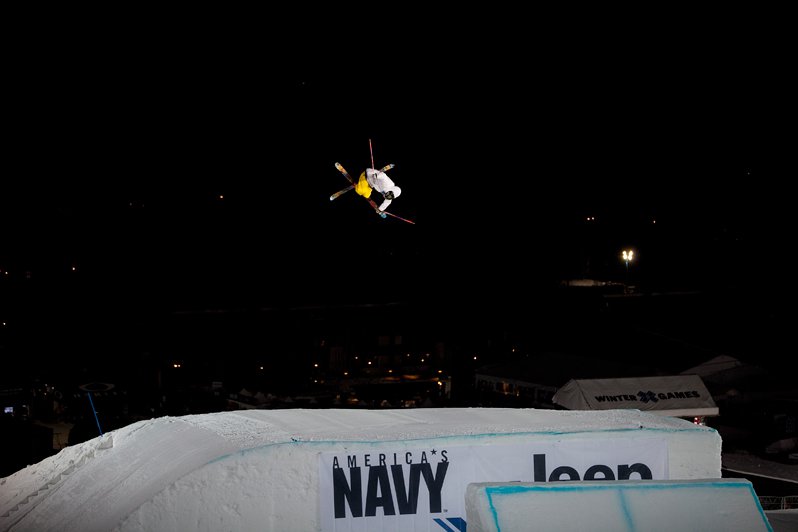 Alex Schlopy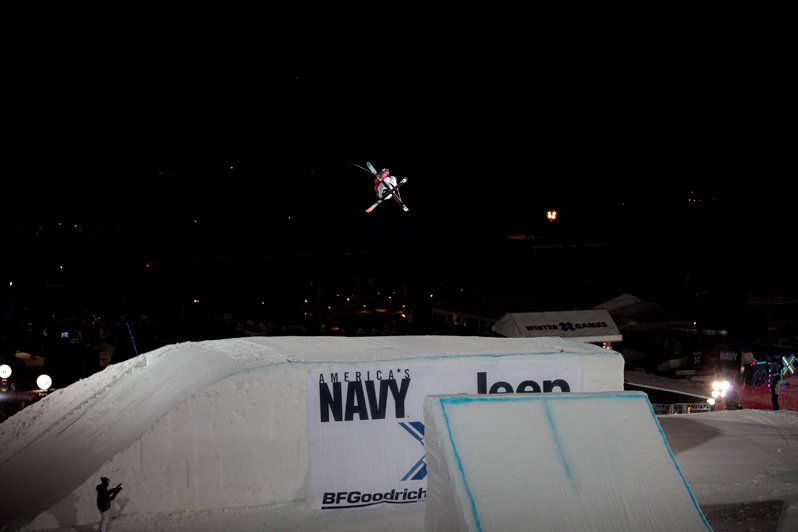 Bobby Brown
Just missing the cut was Håtveit, who taught on a seminar on how to do a perfect right side double cork 12, but wasn't going as big as his counterparts, along with Harlaut, who unleashed one of the most unique tricks of the night with a forward bio 14 blunt. When asked about his feat later that night at the Monster Top of the World party at the top of Aspen Mountain, E-Dollo said with his trademark ear-to-ear smile, "I did it for CR, because I knew he was watching."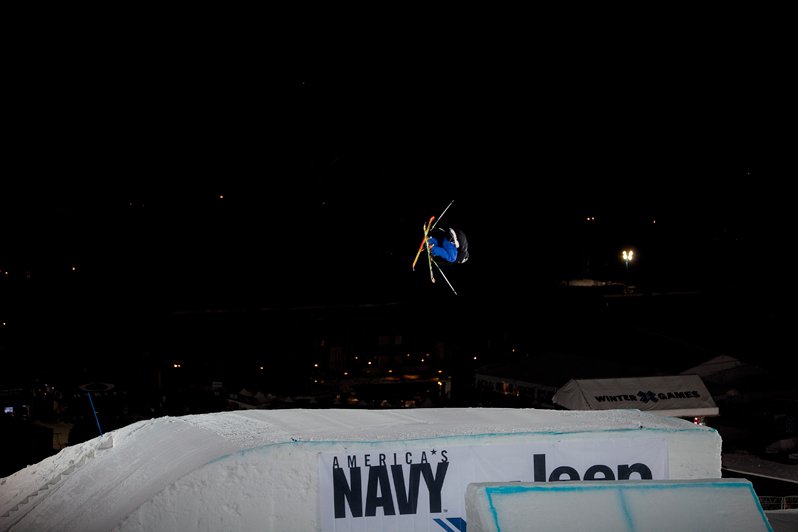 Andreas Håtveit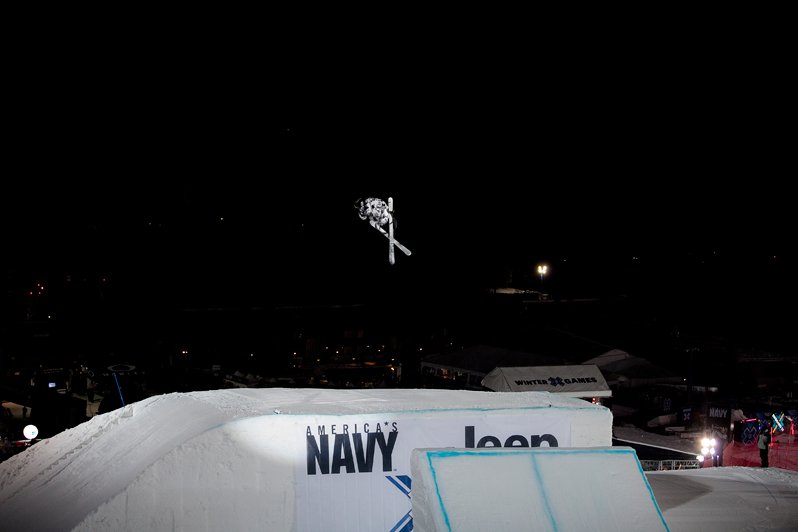 Henrik Harlaut
Jossi Wells gave us another look at his overly inverted switch double 14 from last year's event, and was scored a bit lower than most expected, giving the last spot in finals to Jacob Wester, who had the next highest score overall amongst both heats.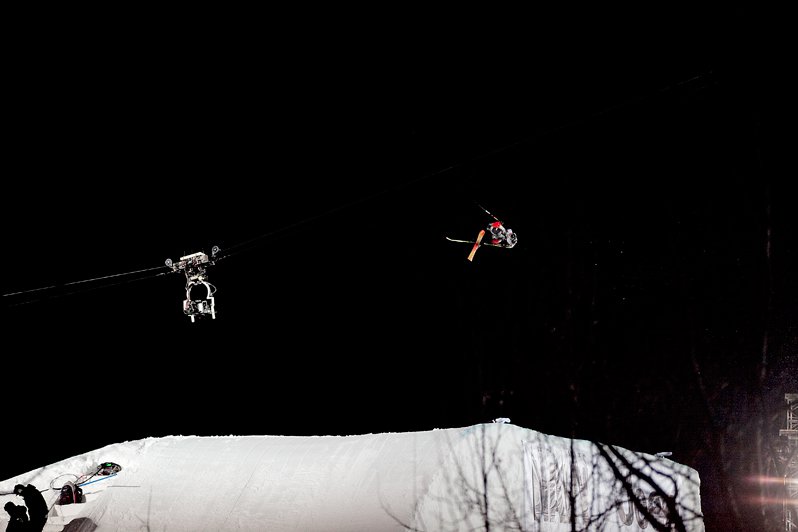 Jossi Wells
After a nail-biting break, finals began...and it went off. Taking fifth was Jacob Wester, who withdrew from the competition after winning the gnarliest crash of the night award on another attempted dub cork 16.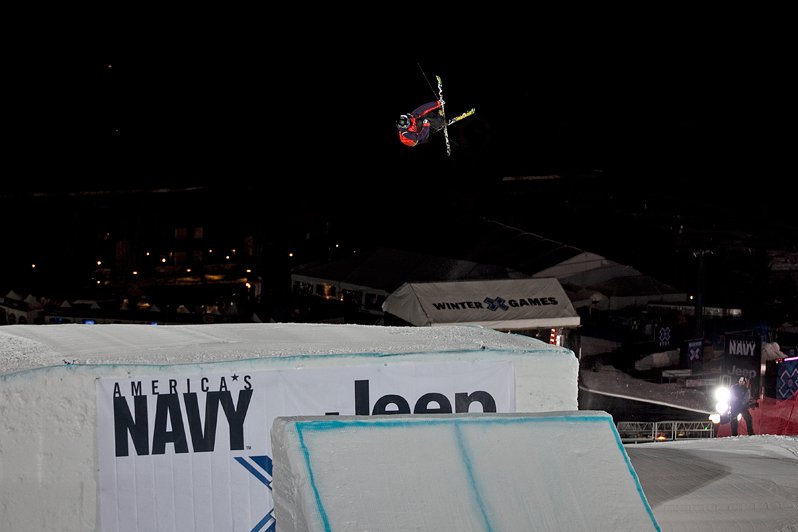 Jacob Wester
Just off the podium this year in fourth was Elias Ambühl, who switched things up a bit by stomping some switch double 14's with a physics-defying mute grab that received a stamp of approval from the emperor of mutes, TJ Schiller, who was doing color commentary on the event alongside the always seductive Luke Van Valin.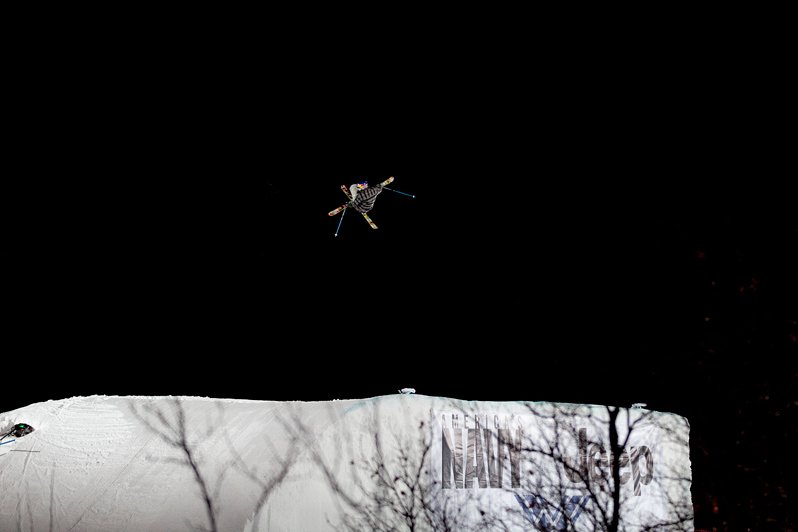 Elias Ambühl
Taking home the bronze and his second X Games medal of the week was Sammy Carlson, who after putting down another switch double misty 12 started throwing slow switch double 10's, prompting everyone in attendance to beg for a triple, but in the end he played it safe, saying that the jump was too small for him to attempt his groundbreaking maneuver from last summer.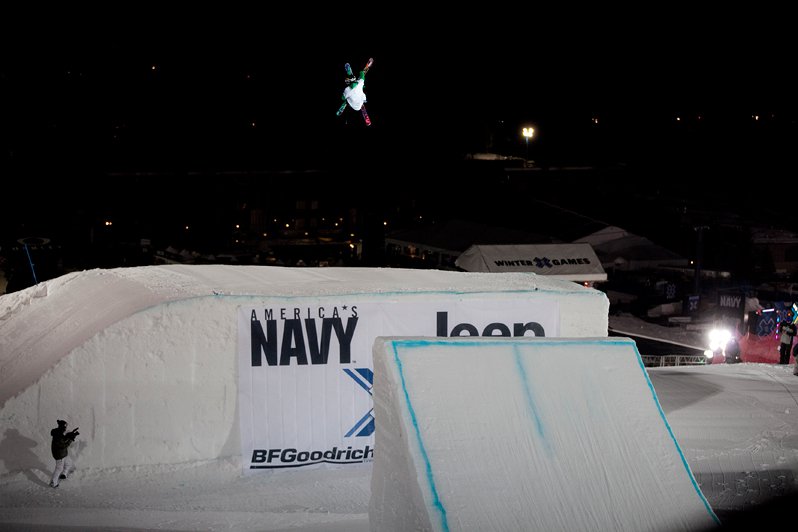 Sammy Carlson
After missing the podium in slope, last year's double gold medal winner Bobby Brown scored a bit of redemption by nabbing the silver with some dub cork 14's (one of which he slammed hard on) and the trick that won it all for him last year, the switch double misty 14.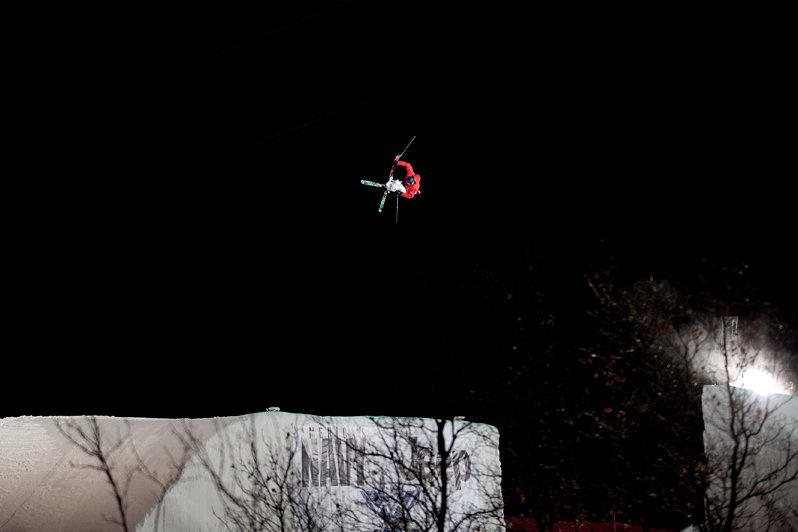 Bobby Brown
But from his first jump to his last, last night was clearly Alex Schlopy's big moment. The young gun from Park City, with his Olympian mother cheering him on at the bottom, was going bigger than any of his peers, with switch double and wobble 14's, forward dub cork 14's, and the trick that eventually won it all, a ridiculously large and in charge forward double cork 1620.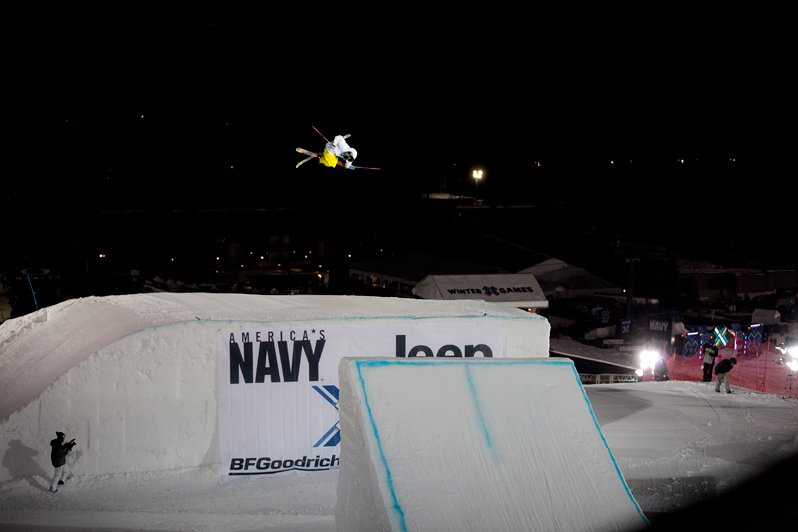 Alex Schlopy
And with that, the skiing side of Winter X Games 15 is officially over. Following the spectacle, virtually everyone in Aspen boarded the gondola to head to the top of Aspen Mountain for the always epic Top of the World Party presented by Monster, where needless to say, things got a little bit crazy...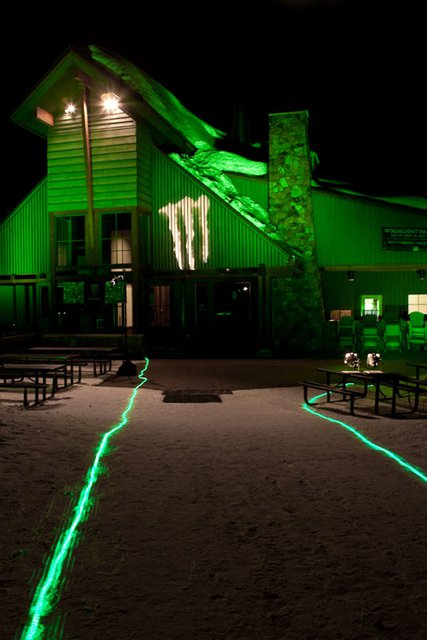 Monster's Top of the World Party at the top of Aspen Mountain Photos: Robbie Sell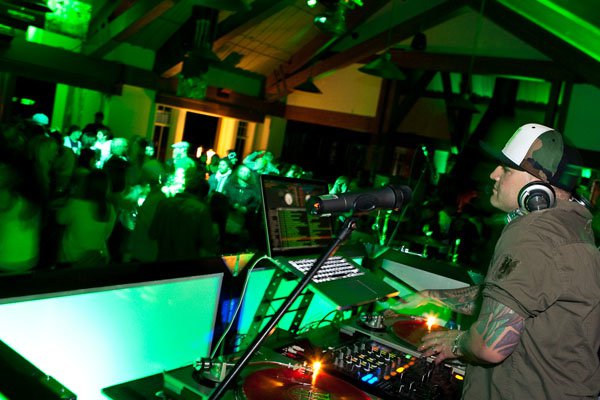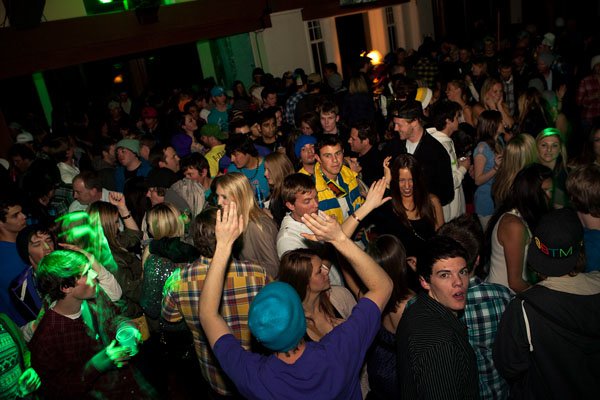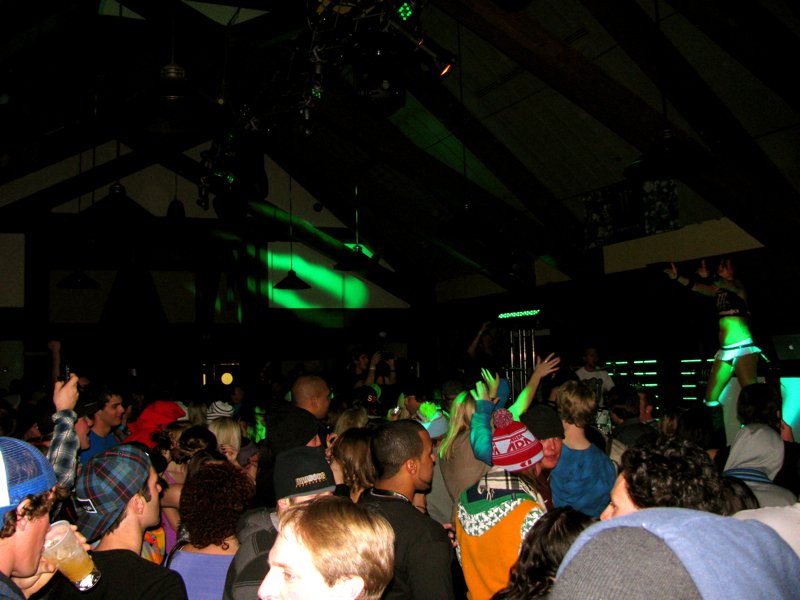 Congratulations to Schlopy, along with fellow gold medalists Sammy Carlson, Kevin Rolland, Sarah Burke and Kaya Turski. We hope you enjoyed our coverage of Winter X Games 15, and we'll see you next year, same time, same place.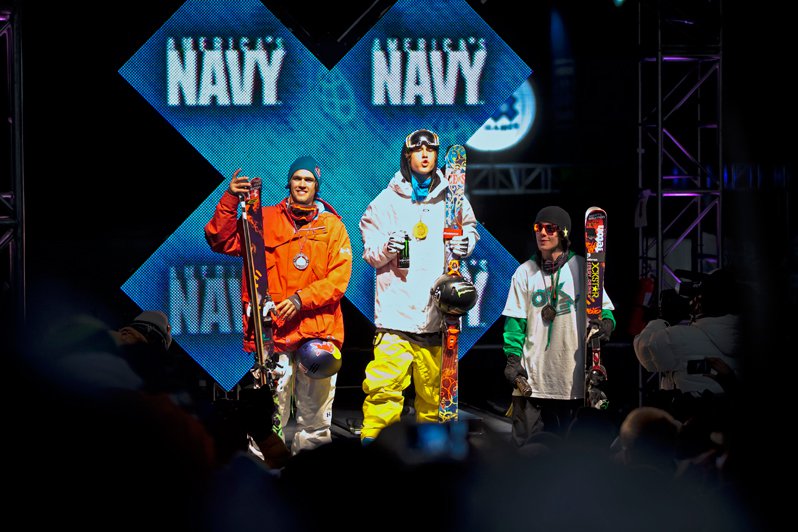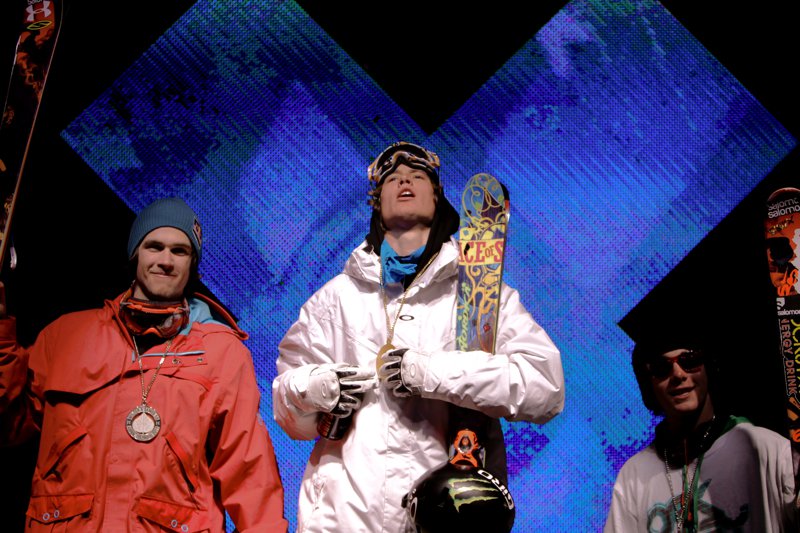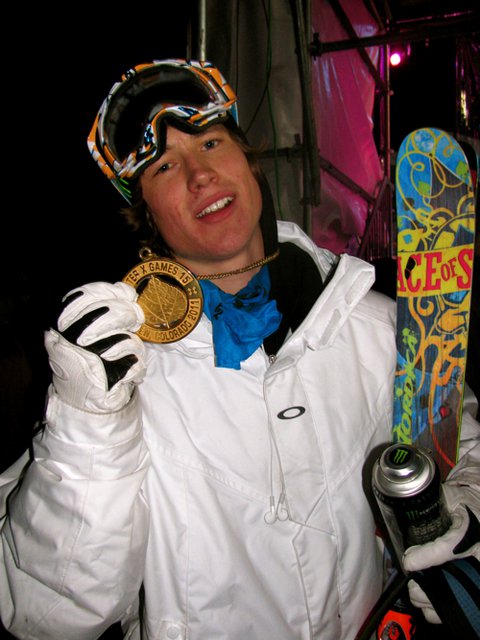 Results
Elimination Round
Heat 1
1) Elias Ambühl - 91
2) Sammy Carlson - 80
3) Jacob Wester - 77*
4) Gus Kenworthy - 73
Heat 2
1) Alex Schlopy - 86
2) Bobby Brown - 81
3) Jossi Wells - 77*
4) Henrik Harlaut - 76
5) Andreas Håtveit - 74
* Jacob Wester advances to the finals over Jossi Wells due to the fact he had a higher individual run score than Wells.
Finals
1) Alex Schlopy - 92
2) Bobby Brown - 89
3) Sammy Carlson - 87
4) Elias Ambühl - 83
5) Jacob Wester - 30
 
NSTV X Games - Men's Slopestyle Finals & Big Air