Words by Nicole Fairweather
Photos by Camilla Stoddart/Getty Images
The world's top ranked freestyle skiers battled it out under picture perfect blue skies at Cardrona Alpine Resort yesterday where Torin Yater-Wallace and Devin Logan won the men and women's FIS Freestyle Ski Halfpipe World Cup titles.
 
A talented men's field of 36 freestyle skiers competed in the qualifying heat for the top 12 spots. With two runs per round, best run counting, Thomas Krief, Torin Yater-Wallace and AJ Kemppainen took the top three spots. Twenty seven women lined up for the qualifier with Devin Logan scoring the highest.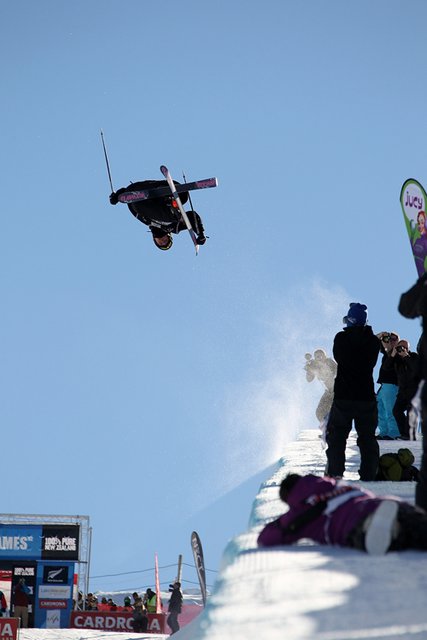 Torin Yater-Wallace
Torin Yater-Wallace came out on top in the end with a huge second run, he was awarded 93 points and took the lead off Thomas Krief who finished in second place with 90 points. Benoit Valentin placed third overall with 84.2 points.
Yater-Wallace's winning run was made up of a double cork 1260 mute grab, an alley-oop flatspin 540, a 900 tail grab, a 1080 tail grab and a switch right side 900 mute grab. Head judge Spence Steele said the judges were impressed with the execution and amplitude of the winning run. "The pipe skiing was phenomenal today. The top skiers were very impressive for the first competition of the qualifying season," he said.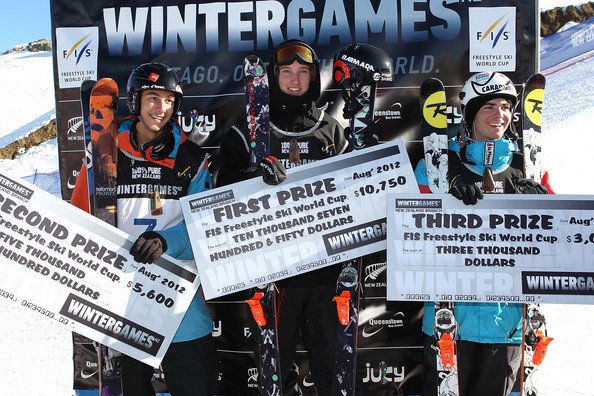 Thomas Krief (2nd), Torin Yater-Wallace (1st), Benoit Cormier (3rd)
The women's final produced some big spins and tail grabs. Current Overall AFP World Champion Devin Logan lived up to expectations taking out first place with a score of 83.0, despite not landing her first run. It was second and third for Japanese skiers Manami Mitsuboshi with 80.0 points and Ayana Onozuka with 78.6 points.
"The weather and conditions were amazing today. I had a great qualifying round and really felt the pressure for my second final's run, the Japanese girls were really pushing me. I was lucky today, it's a good start to the season," said Logan.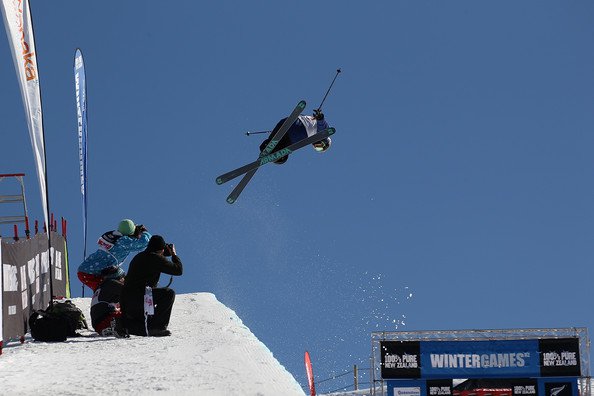 Devin Logan
Janina Kuzma was the only New Zealand female to go through to the women's finals in 12th place. A gutsy second final's run and scoring 76.6 points put her in fourth place overall, while Jossi Wells finished 7th overall scoring 76.6 on his first run and not landing his second run.
For the first time freestyle ski athletes' competition points will count towards gaining an Olympic spot. The International Olympic Committee announced in April that men's and women's halfpipe skiing will be an Olympic sport at the 2014 Winter Olympics.
Manami Mitsuboshi
 (2nd), Devin Logan (1st), Ayana Onozuka (3rd)
Results
Women
1) Devin Logan

2) Manami Mitsuboshi

3) Ayana Onozuka
4) Janina Kuzma

5) Mirjam Jaeger

6) Katrien Aerts

7) Nina Regettli

8) Tiril Sjaastad Christiansen

9) Jamie Crane-Mauzy

10) Annalisa Drew
Men
1) Torin Yater-Wallace

2) Thomas Krief

3) Benoit Valentin

4) AJ Kemppainen

5) Christian Allen

6) Walter Wood

7) Jossi Wells
8) Kentaro Tsuda

9) Yannic Lerjen

10) Joffrey Pollet-Villard
For more information on the Winter Games NZ, visit http://www.wintergamesnz.com, and to see how this event affects the AFP World Rankings, check out afpworldtour.com.