Words by Jeff Schmuck
Photos by John Vandervalk
Video by Christian 'Cheech' Sander
Winter X Games 15 continued this evening with one of the most exciting events of the year in competitive skiing...Men's Ski Superpipe Finals, where eight of the best pipe skiers in the world waged war in a battle for the ages.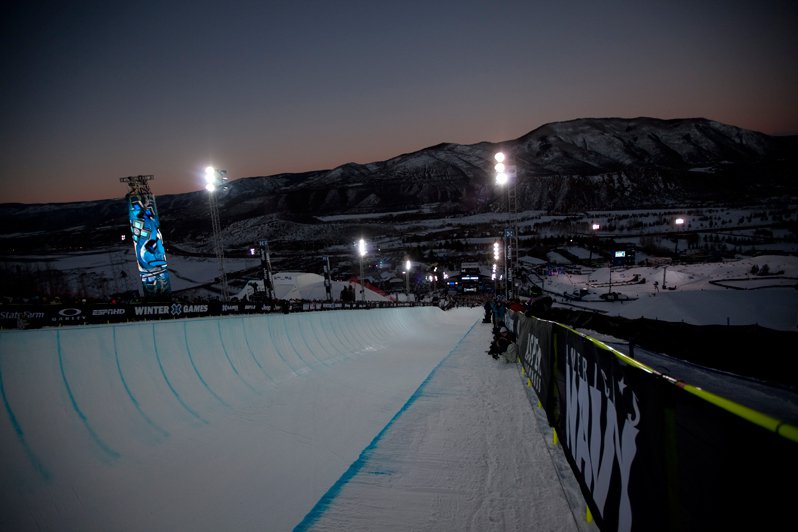 This year's event began a touch earlier than in years past, with the beginning of the big show taking place in the late afternoon as opposed to prime time, but when it came time for the third and final run, the bright lights of Buttermilk came on, sending the capacity crowd into a frenzy.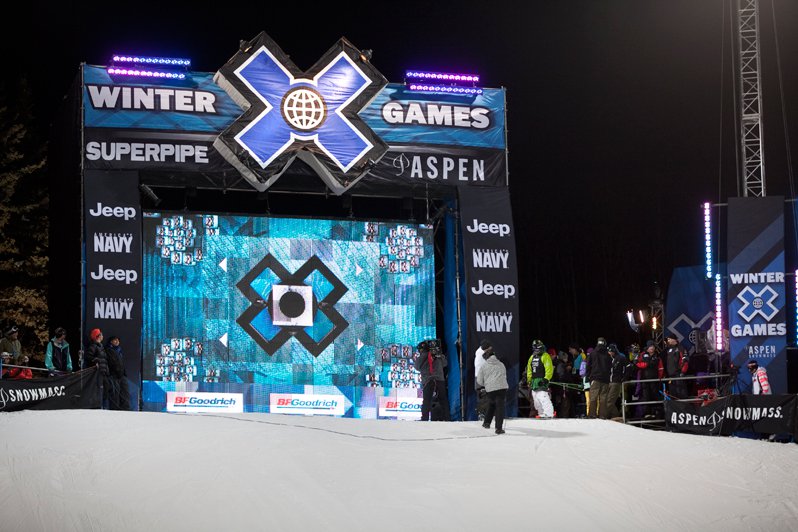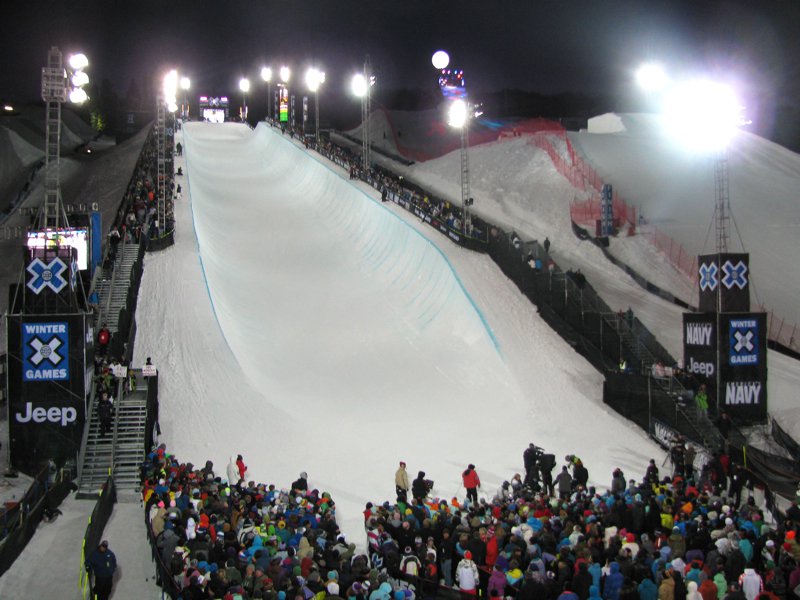 Taking eighth tonight was 2009 X Games gold medalist Xavier Bertoni, who despite giving it his all had trouble on each of his runs, while the very promising David Wise landed just ahead of the French skiing superstar in seventh after experiencing some troubles of his own, despite launching some of the most stratospheric airs of the evening with textbook trickery and double cork 12's.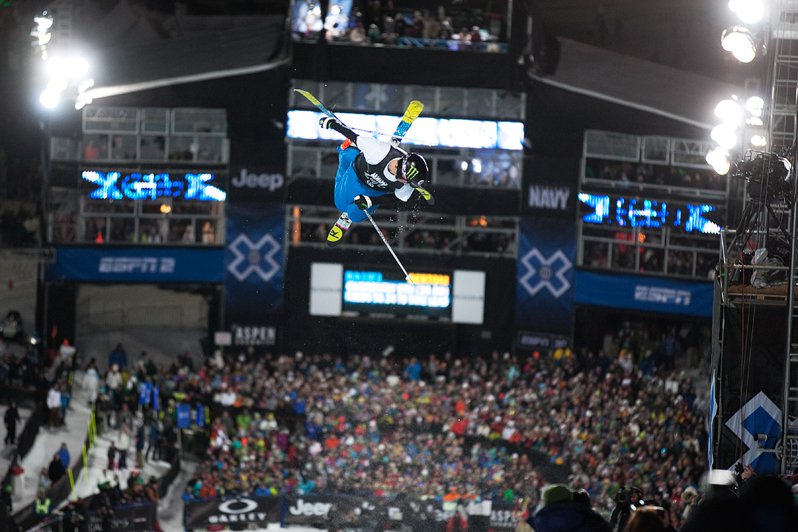 Xavier Bertoni
David Wise
In sixth was one of the favorites to win tonight's event, Justin Dorey, who gave everyone a glimpse at just how big a bag of tricks he has with a perfect double cork 12 up top, to right 9, to gargantuan alley-oop flat 5, into an attempted alley-oop double flatspin 7, which he planned to use as his set up trick into a switch double 10, but unfortunately couldn't put it to his feet.
Justin Dorey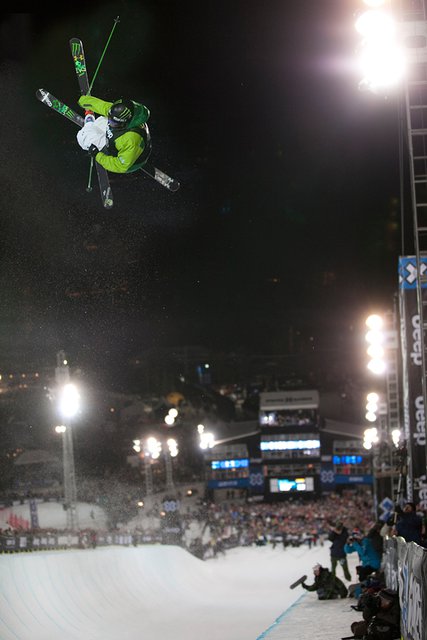 Scoring fifth was the very impressive Frenchman Thomas 'ToTo' Krief, who unleashed some some serious double cork action of his own and will surely be one to keep an eye on in the years to come, while Duncan Adams was just edged out of a podium spot in fourth, but not before laying down the most stylish jaunt down the pipe we've seen all week.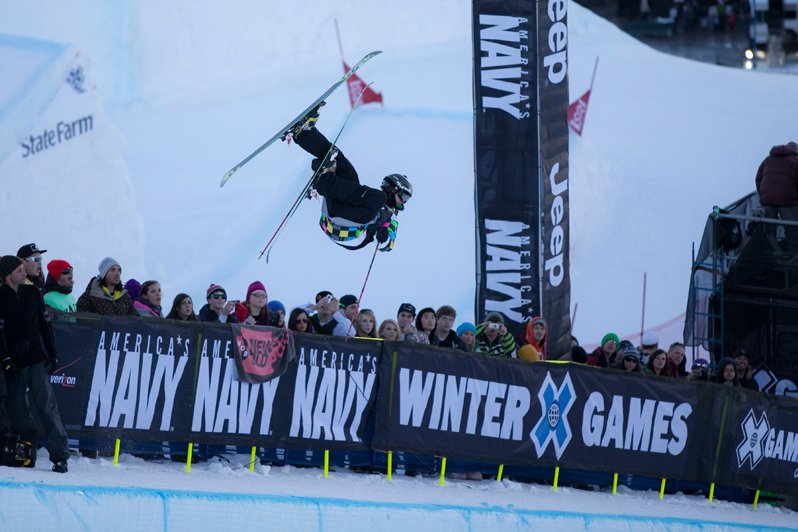 Thomas Krief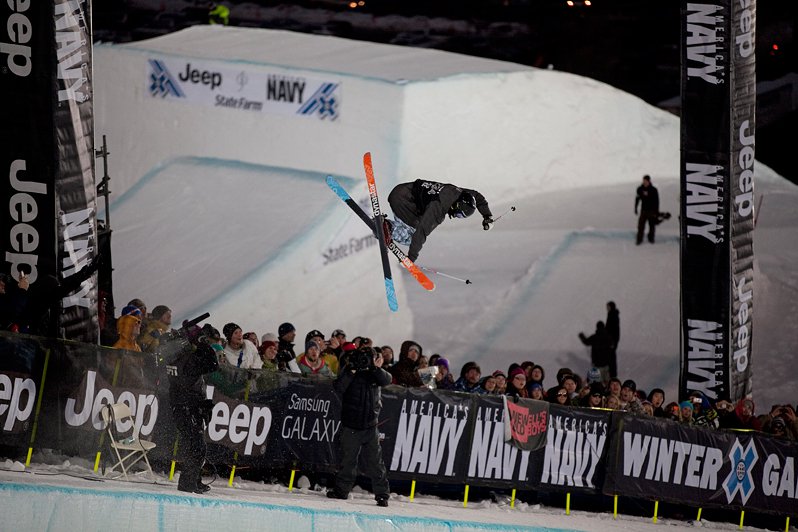 Duncan Adams
Taking the bronze was Simon Dumont, who in addition to proving that he's the toughest man in skiing after walking away from one of the gnarliest pipe crashes in recent memory on his first run, showed just how bad he wanted to win this thing with the largest doubles (a double cork 12 up top and a ridiculously big and grabbed double flair in the middle) and airs all around ever recorded in a superpipe contest.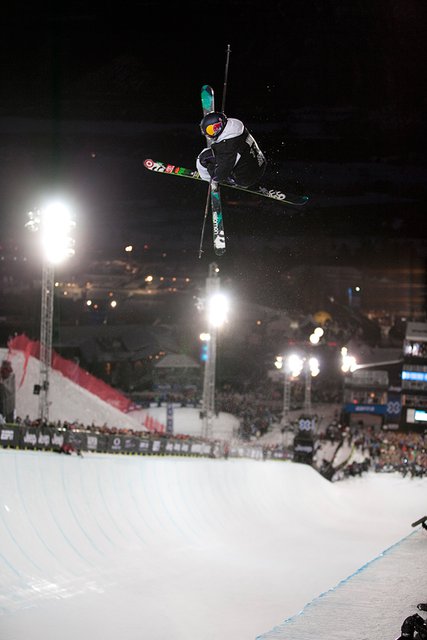 Simon Dumont
Grabbing the silver was the Cinderella story of the night and perhaps for all of X Games, 15-year-old Torin Yater-Wallace, who continued to make the most of his recent opportunities after winning last year's Gatorade Free Flow Tour Finals with a sugar sweet alley-oop double flatspin 9 on his bottom hit and more amplitude and style than he could shake his short skis at.
Torin Yater-Wallace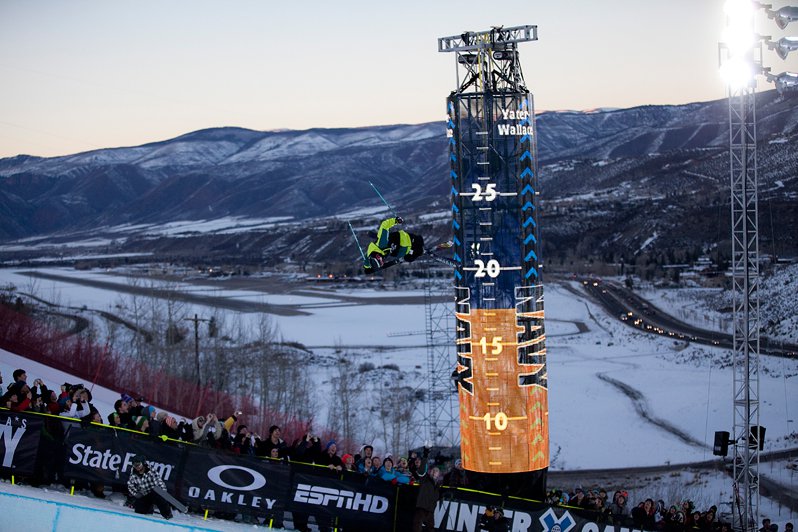 But for the second year in a row, it was Kevin Rolland who was crowned king. The 2010 X Games and European X Games superpipe gold medalist made it three in a row tonight, with a squeaky clean double flair up top, to alley-oop flatspin 3, into a series of switch hits which he capped off with a flawless double cork 12 mute at the bottom.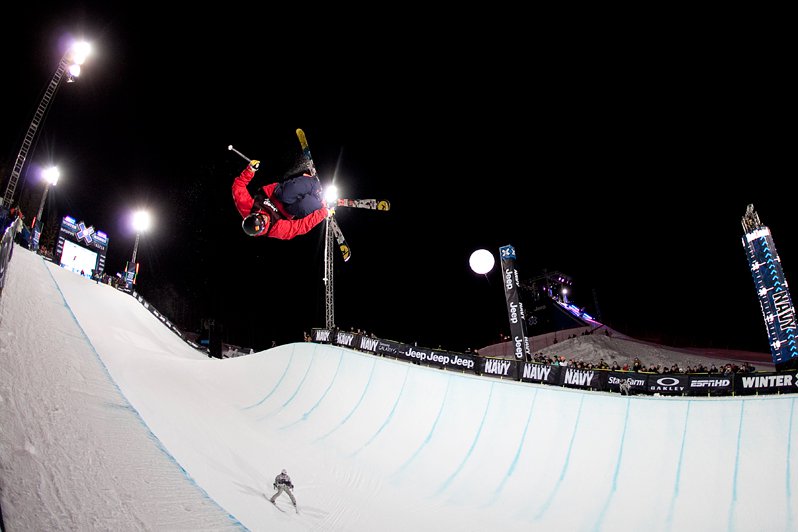 Kevin Rolland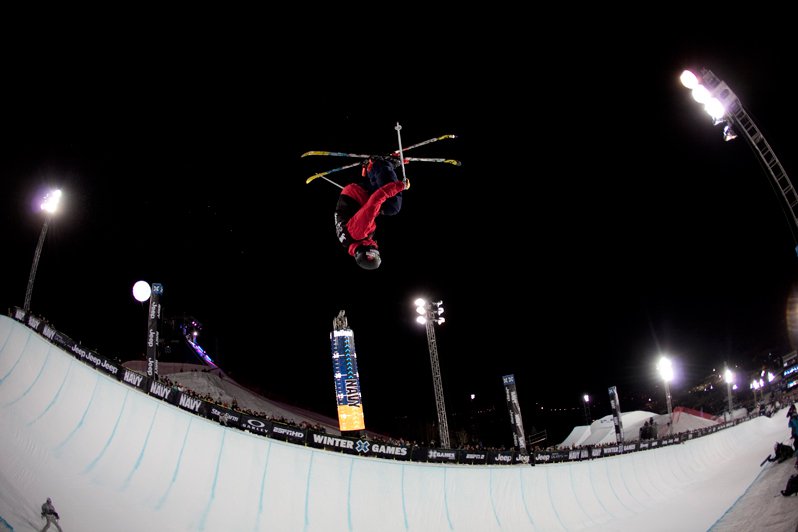 Congratulations to Rolland, Wallace and Dumont, and stay tuned for more from Winter X Games 15, as the skiing side of the event will culminate tomorrow with Men's Slopestyle Finals and Big Air.
Results
1) Kevin Rolland
- 93.66
2) Torin Yater-Wallace - 92.66
3) Simon Dumont - 90.33
4) Duncan Adams - 86.00
5) Thomas Krief
- 83.33
6) Justin Dorey - 65.33
7) David Wise
- 56.66
8) Xavier Bertoni
- 40.66
NSTV X Games - Men's Superpipe Finals