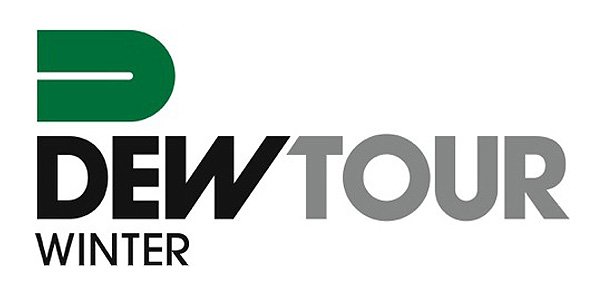 The slopestyle event was something to behold so would the superpose event live up to its competition brother? Answer – yes. Very much so!
Much like the slopestyle, bad weather delayed the semi-finals for a day and the resulting weather gave the pipe a dusting of snow, slowing down the riders when it came to posting a score for entry into the finals. With 32 riders in the field needing to be whittled down, everyone pulled out the best tricks they could in the conditions. But enough of that, onto the big show! As ever, ladies first!
Like the final podium for the slopestyle, the top 3 qualifiers were Kaya Turski, Devin Logan and Emilia Wint but it wouldn't finish that way. Taking the top spot for the first time in her career was Maddie Bowman. She took the crown with a run of a left 900, left 5, left 5 and a left 7. She was followed closely by Devin Logan and Brita Sigourney who wrapped up the podium by taking second and third respectively.
Women's Final results:
1. Maddie Bowman – 87.50
2. Devin Logan – 86.00
3. Brita Sigourney – 85.00
4. Annalisa Drew – 75.25
5. Anais Caradeux – 73.25
6. Ayana Onozuka – 72.75
The men had to take the different conditions of the pipe in their stride, from icy in the semis the day before to a powdery, slow pipe in the finals. However, this was no trouble. Tucker Perkins took the third spot with Dew Tour virgin Tai Barrymore taking second after stomping a run of a left 900, right 900, left cork 5, left double alley-oop flat 900 and a left 1080 to finish. But that wouldn't take the number 1 position which seemed to be reserved for Torin Yater-Wallace after a storming first run. His first run wasn't as good as his second run! A huge double 12, double flair and a switch 900 would be enough to take the cup home.
Men's final results:
1. Torin Yater-Wallace – 93.75
2. Tai Barrymore – 88.50
3. Tucker Perkins – 85.75
4. Justin Dorey – 83.00
5. Kevin Rolland – 80.50
6. David Wise – 78.75
7. Joss Christensen – 77.38
8. Duncan Adams – 76.75
9. Taylor Seaton – 76.50
10. Gus Kenworthy – 76.00
11. Noah Bowman – 73.25
12. Xavier Bertoni – 46.25
It's worth noting that despite his best efforts, Kevin Rolland couldn't make the top 3 this year which means he'll probably concentrate all his efforts on the Winter X Games this weekend. But with Torin the favourite heading to Aspen, he's got his work cut out!
Related posts:Winter Dew Tour 2012: Killington – Slopestyle finals! Tom Wallisch and Kaya Turski take the crowns for the...
Winter Dew Tour 2012: Killington The second stop on the tour heads to Vermont to...
Winter Dew Tour 2012: Killington – Gus Kenworthy course check Gus has his buddy follow him so he can show...