WINDELLS SNOW PARK: FIRST IN NORTH AMERICA TO OPEN FOR THE WINTER SEASON
Mount Hood snow gives Windells Academy students a head start
MT HOOD, OR – September 2011 --– Windells Academy opened its snow park on Mount Hood last week for the winter season. The snowpark is the first and only park to open in North America for the season. Because most parks open sometime in November, it gives Windells Academy student athletes an advantage over their winter competitors by having more in-season time to train for competition. The park is open exclusively to Windells Academy students and their invited friends.
Windells' current student body athletes have excelled this year in competition including Nicole Mcnulty who came in fourth place at the snowboarding national championships. Four of Windells' skiers finished the year ranked in the top 100 in the world of professional freeskiing: Nick Geopper finished the season ranked 14th, Maggie Stout (In her first year) 18th, Jared Karon 50th & Chris Verrue 80th. Students also reached podiums at the Dew and North Face Tours and competed in the X Games. They also signed sponsorships with the likes of Surface Skis and Smith Optics.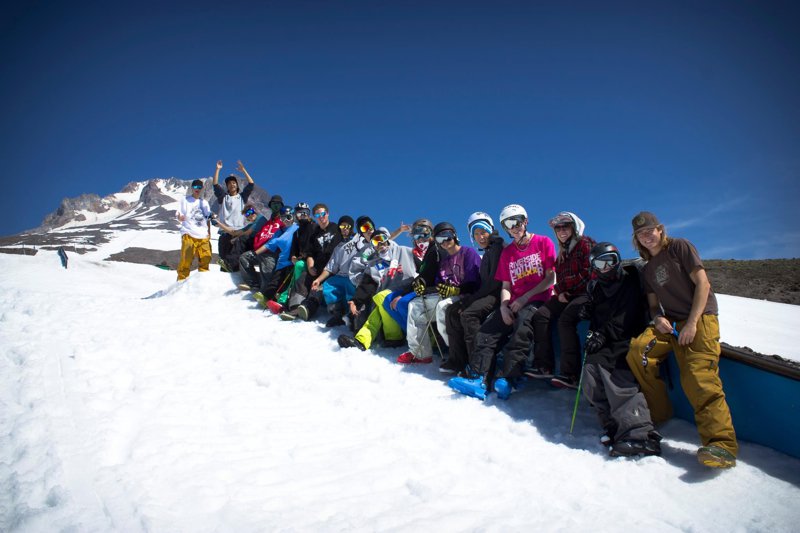 The Windells Academy educational experience goes well beyond the classroom and the hill. Industry trips this year have included visits to Nike, K2, Bonfire, Atmosphere and Mervin providing students with an inside look at the action sports industry. Students, who are taking media courses, also have the chance to learn from and work with Windells media staff of videographers, photographers and editors who are some of the best in the industry. On a trip to Southern California in May, Windells got a private tour of USC's Lucas/Spielberg Film School - known as the premier film school on the planet.
Founded in 1988 by 9-time National Champion and 2-time Vice World Champion snowboarder Tim Windell, Windells has been a world leader in action sports for the past two decades. The camp's goal is to not only improve kids' skills on the slopes and on the street, but also create a fun and safe place for kids to creatively express themselves through sports. From building permanent half-pipes, cheese wedge jumps to creating new moves and fighting scoring regulations in competitions, Windells has been a pioneer in action sports. Windells is also the world's only privately owned campus and features a permanent, year round half-pipe and ski runs as well as BMX dirt bike paths, indoor skate park with foam pit and on-site housing and accommodations for campers. For those who have been there, Windells is known as the funnest place on earth.