Session Four just ended and what a week it was! The weather was all time, the park was in amazing shape, and all around it was yet another great week for the books! This weeks lane set-up was rails, rails, rails. The lane is known for its big jump, and like usual it was a big spectacle for those watching and hitting it. The rest of the lane was covered in a close-in plaza, tube with trannies and the funkiest C-rail-to-down. Session Four's Takeover Pro's included Banks Gilberti, Olympian Devin Logan, and Tim McChesney. Banks was putting on a clinic on the quarter pipe with his many impossible to replicate hand-plants, and finding gaps all over the place. Tim McChesney was going massive on the big jump and gapping 450's on like it was nothing. D-Lo was doing her thing, keeping it stylish and fun, even getting in on the quarter pipe sessions doing perfect plants all afternoon.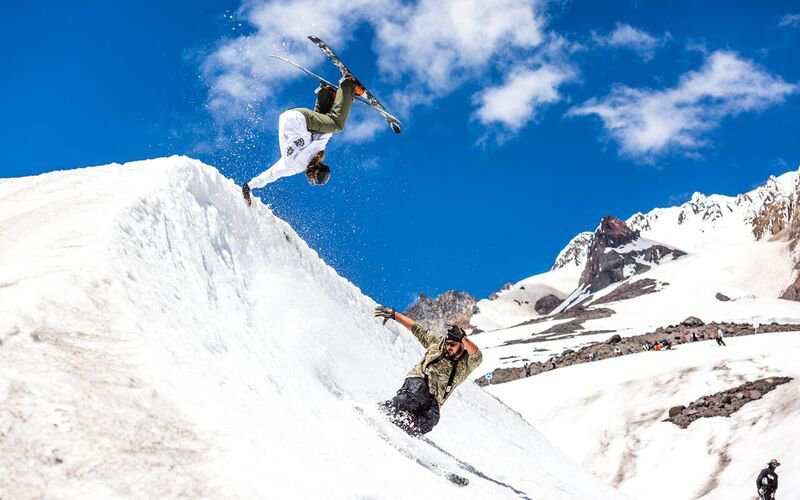 Diggers Joe "big daddy Krugz" Kruglac and Tyler Curle ski together too. Photo: Andrew Mildenberger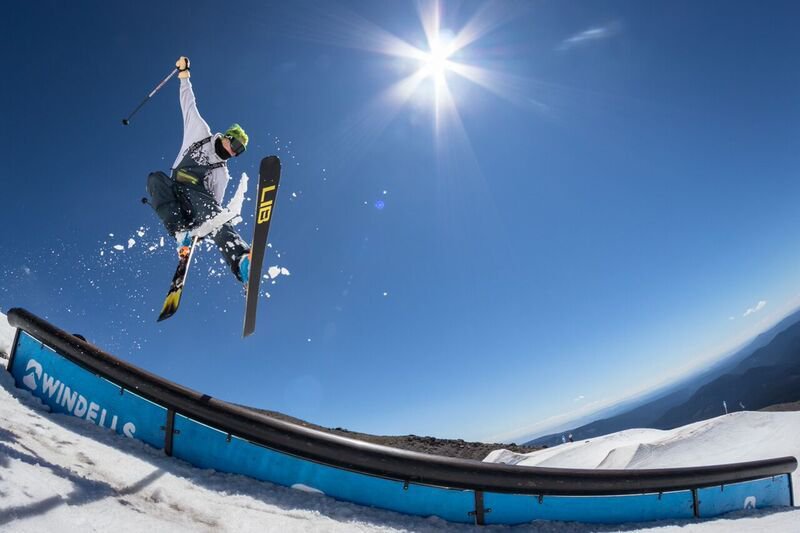 Head Counselor Kolton Smith kicking japan out! Man, look at that hair! Photo: Andrew Mildenberger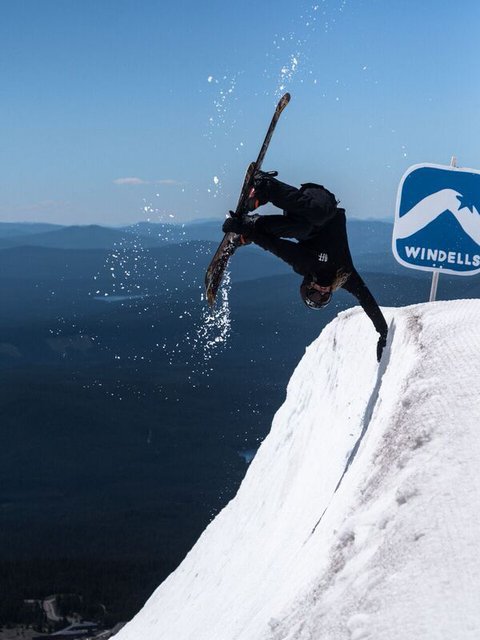 Handplant Master Banks Gilberti. Photo: Aiden Ulrich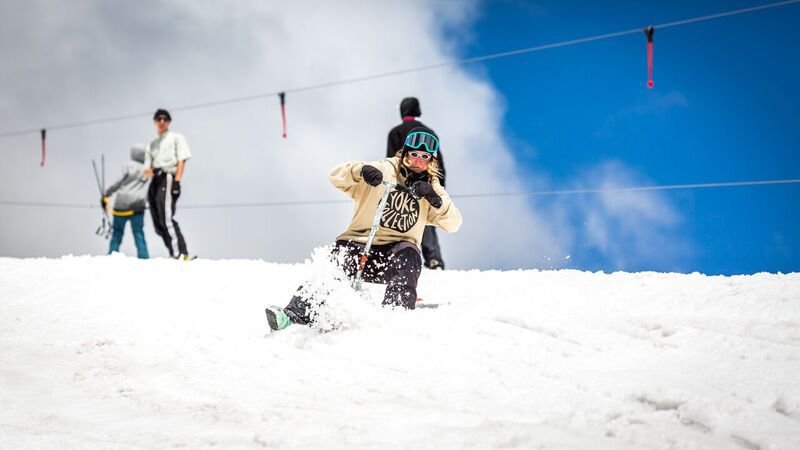 Pro Snow Scooter-er and ski coach Kat Alexander shredding. Play Ball shades added for speed. Photo: Emily Tidwell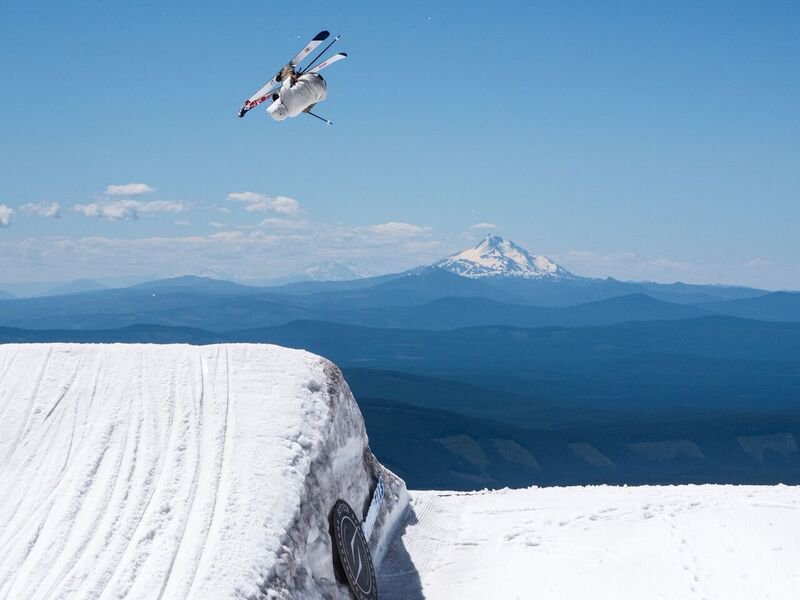 Tim McChesney just brining down the house with Jefferson in the back. Photo: Aiden Ulrich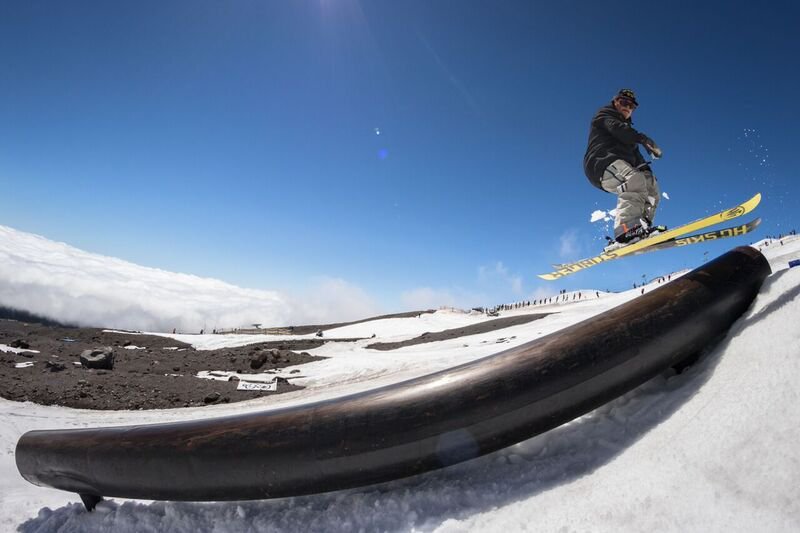 Sam Snyder going switch-lip. Photo: Andrew Mildenberger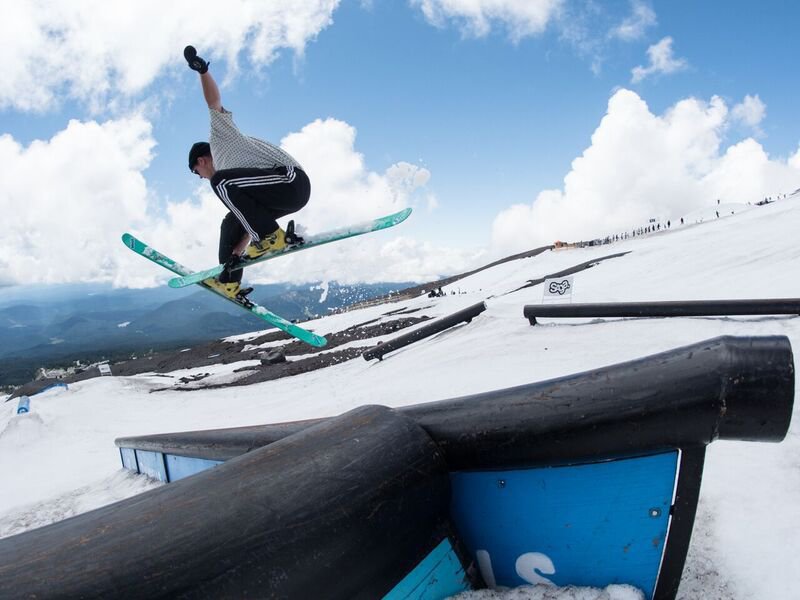 Retired gym teacher and digger "The Sawce" aka Sawyer Sellingham taipan's on. Photo: Aiden Ulrich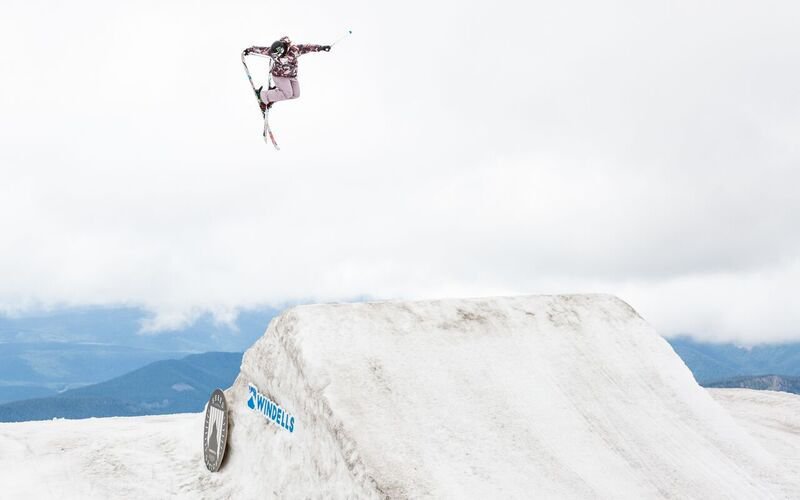 Olympian "D-LO" aka Devin Logan with classic style. Photo: Andrew Mildenberger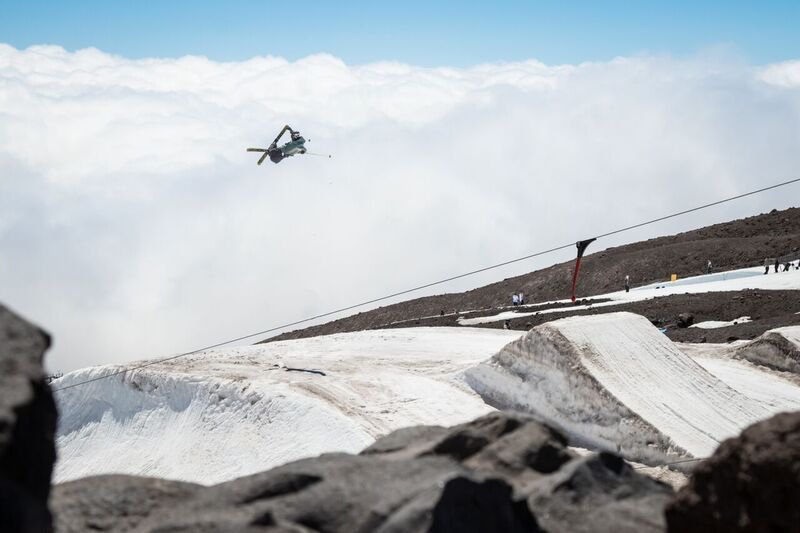 Corey Jackson clearly corking hyped for the awesome cloud inversion. Photo: Andrew Mildenberger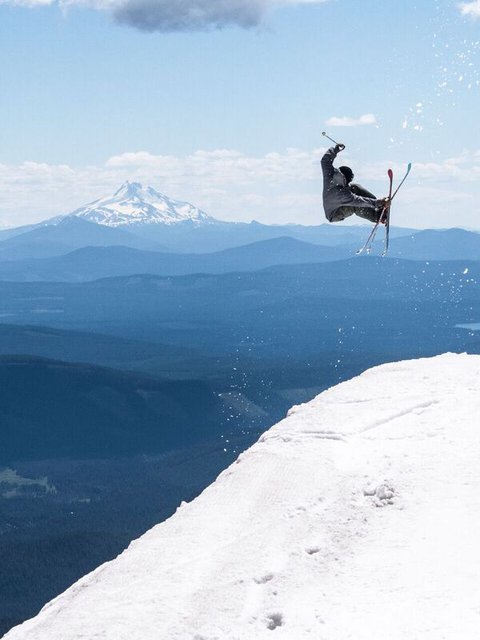 Jeff Curry loving the quarter pipe! Photo: Aiden Ulrich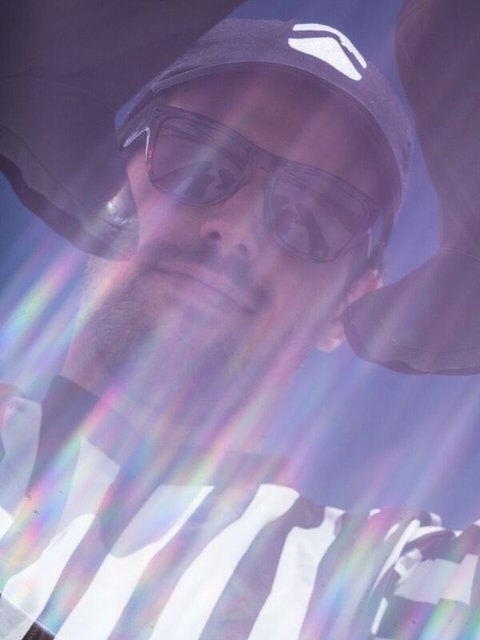 Big daddy J-Bone aka Jason Arens getting artsy. Photo: Aiden Ulrich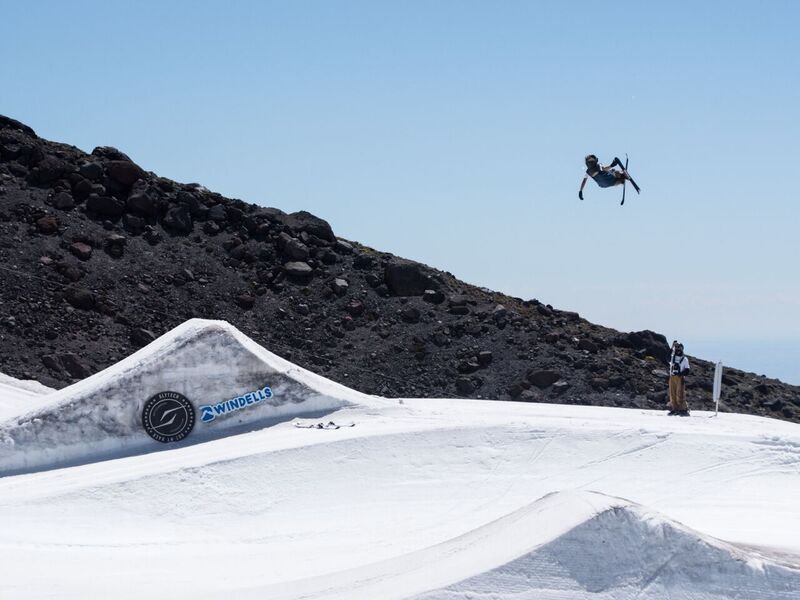 A wild Lupe Hagearty appears grabbing blunt. Photo: Aiden Ulrich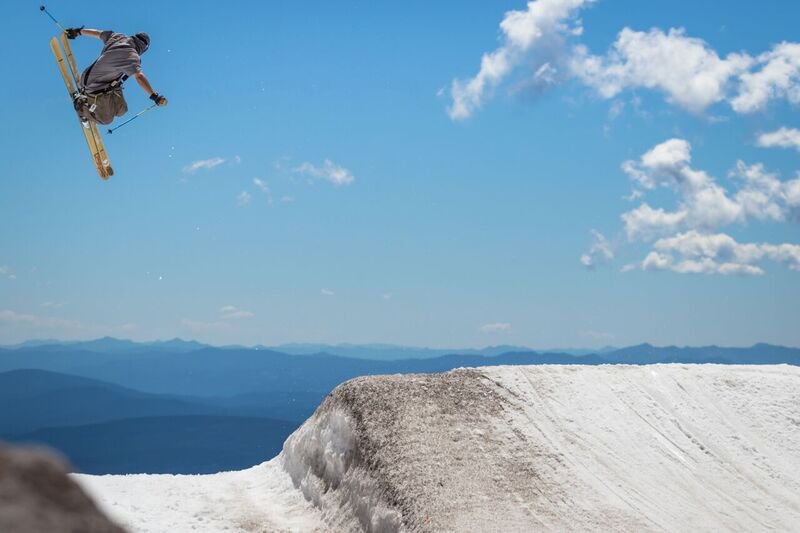 Noah Curry aka "Cotton Boss" caps blunt. Photo: Andrew Mildenberger
Well thats all for Session Four folks! Enjoy the photos and also the session edit as usual is posted below! There are only two sessions left this summer, and still some room if you want to have the best week of your life! Takeover Session Pro's for Session Five are Andy Parry, Jonah Williams and Keegan Killbride. Don't sleep on our content, follow windellcamp on Instagram and windellscamp on Snapchat!
As usual check the heater of a session edit below!
http://www.newschoolers.com/videos/watch/833569/Windells-Session-4---2016
It's not to late to join the fun! Limited spots are still available for Sessions 6!
windells.com or 503.622.3736