Session 4 FDOH (First Day On Hill) started out hot with a Windells Academy Reunion and jump session. Windells Academy Alums Alex Hackel and ABM linked up and headed to session the Big Jump for "old time sake". Head Coach Wynn Berns caught wind of the session and couldn't resist brining the Academy Students up to session with some Alums. Needless to say the jump session went off! With all these young bucks going hard, OG Tanner Hall got inspired and joined in on the jump session. Tanner Hall put his first Switch Dub 10 to his feet before washing out in the landing, at age 33 none the less so much respect Ski Boss! Corey Jackson finally made it to camp he was itching to get after it; blasting transfers and gaps that would even make Crazy Karl drool.
With the most diverse group of Takeover Pro's we have seen all summer the bangers kept coming all week. Backcountry Boss Lucas Wachs couldn't get enough of blasting side hits and Quarter Pipes. McRae Williams played it cool all week while destroying the park, after mid day rake of course. Ethan Swadburg moved up BIG TIME in the freeskiing world, from Coach to Takeover Pro! Ethan took that title to heart ripping all week jump, rails you name it; to be honest we didn't see him fall once all session.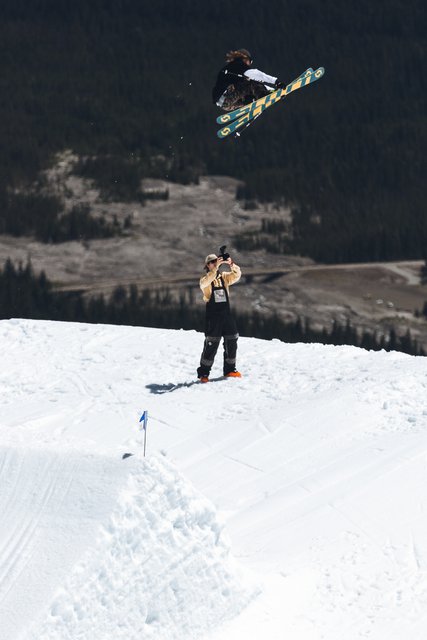 McRae Williams gaining some style points with that Dub Safety. Captured by Christian Raguse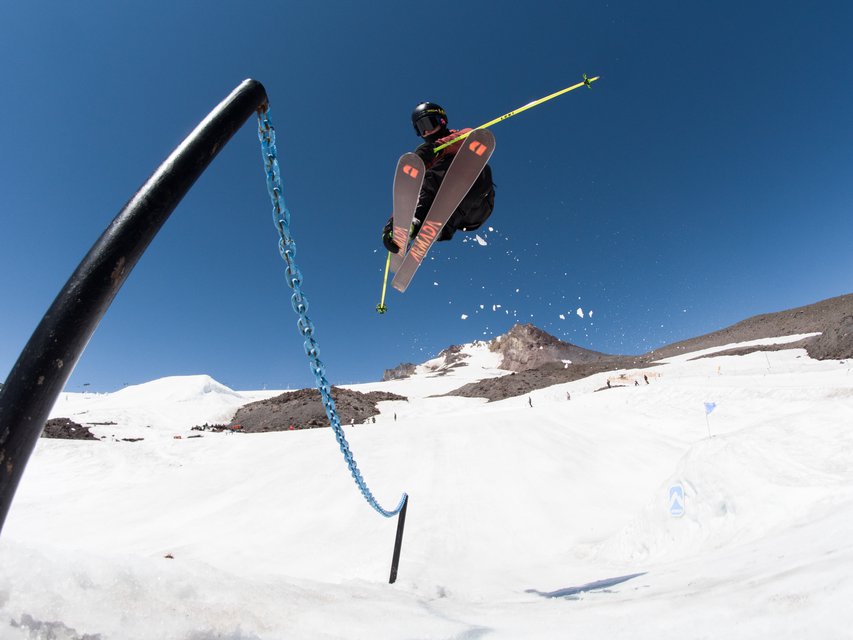 Watch out Crazy Karl, Corey Jackson has been stepping to some wild gaps in the lane. Captured by Aiden Ulrich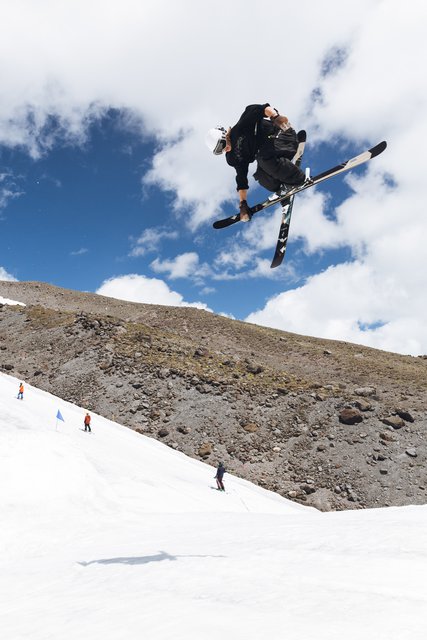 "I definitely would say being a Takeover Pro is a highlight of my skiing career" Swadburg you the man! Captured by Christian Raguse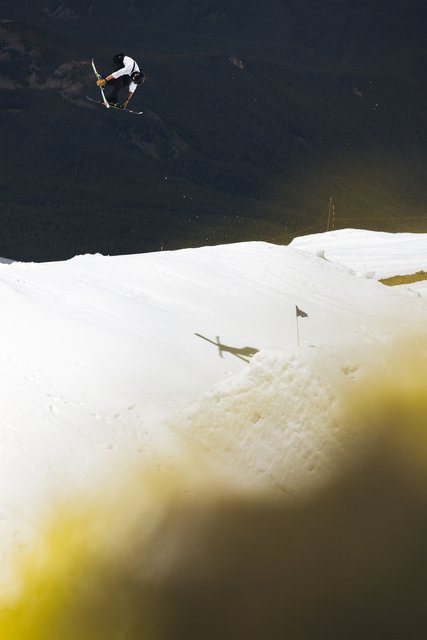 Jack Finn aka Shaq_Finn has been dunking on everybody this whole summer both on and off the court. Captured by Christian Raguse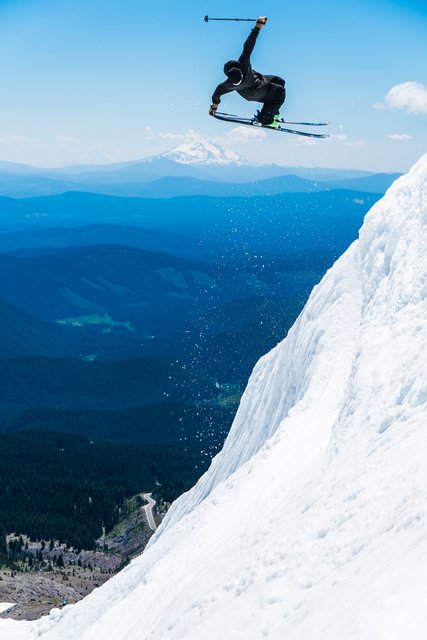 Lucas Wachs blasting an Alley-Oop Blunt 3 to the moon! Captured by Alex Havey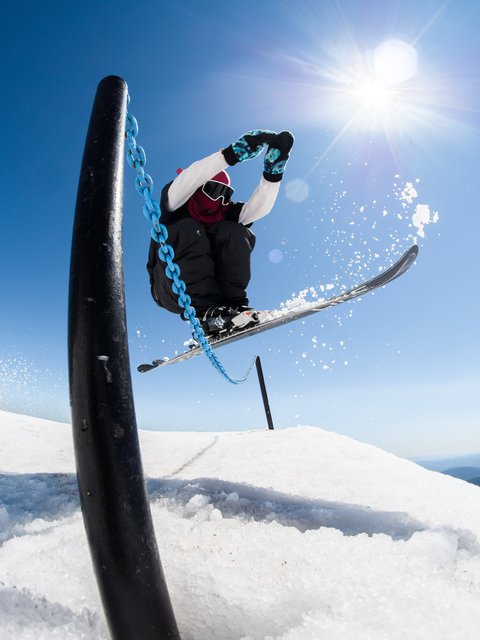 Petey K has some mean Pop! Pop captured by Aiden Ulrich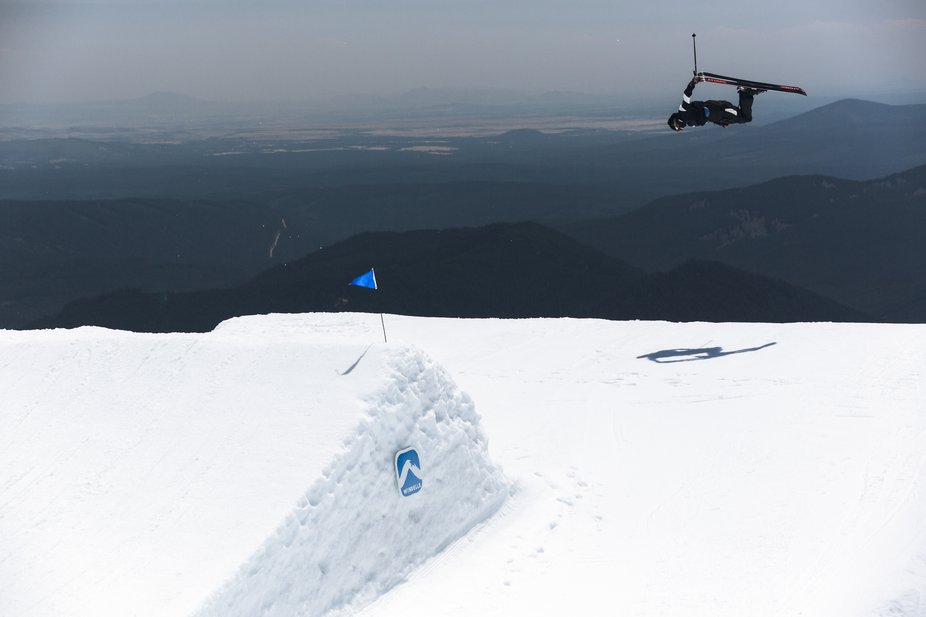 Jonah Williams laid out soaking in the rays. Fun fact, it has not rained once all summer(: Captured by Christian Raguse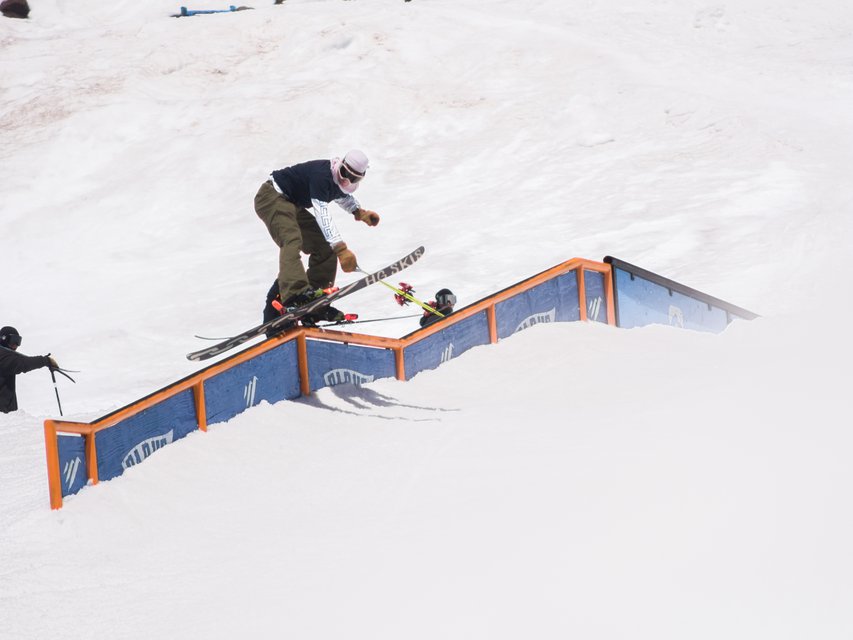 Hackel couldn't resist another summer on the volcano, hyped your back boss! Captured by Aiden Ulrich
However, out of all the Session 4 Takeover Pro's Khai Krepela had the hottest week of all. Why you ask, well we hosted the Inaugural Khai Krepela's Summer Classic!
Boys from the East Coast Joey, Sawyer and Jack soaking in the vibes. Most likely loosing it after watching a banger or laughing at something MC Jojo Ciprari said, you be the judge. Captured by Aiden Ulrich
"I want this event as loose as possible, I don't care what you do just go ski until people stop" said Khai at the Riders Meeting. No AFP Points, No free car, No time on Live TV but rather a chance to snag a third of the $1500 prize purse courtesy of Saga Outerwear, Spy Optic and Phunkshun. "It's truly amazing what people will do for a crack at $500" said Khai after watching Jonah Williams blast a massive 450 disaster. Khai Krepela's Summer Classic was more than a contest; it was a reunion bringing together skiers from all realms of the Freeskiing world. When was the last time you watched World Champion McRae Williams session a rail alongside Backcountry Boss Lucas Wachs, The Low Key Killa Alex Hackel and Rail Overlord Forster Meeks? Put these skiers, plus a handful of other familiar faces such as Jake Carney, Jarrad McCarl, Pete Arneson, Wabs, Jonna Elston, and ABM you're fixing for up a melting pot of good vibes and progression (Watch full Khai Krepela Summer Classic Recap Edit Here)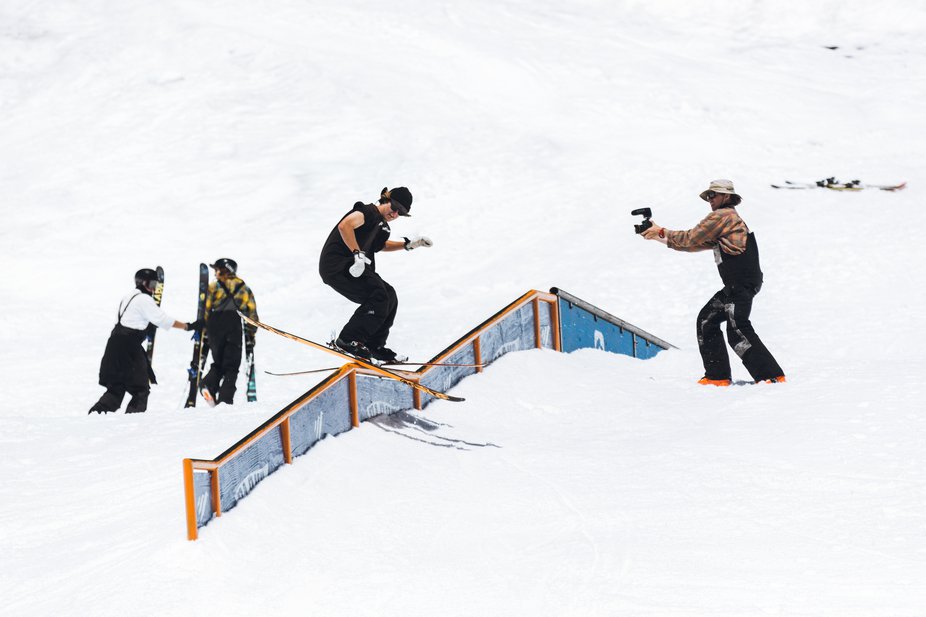 After driving 8 hours from Canada to Mt.Hood, Sleeping in a tent for two nights and still going so hard Jake Carney you are a true Canadian Hero! Captured by Christian Raguse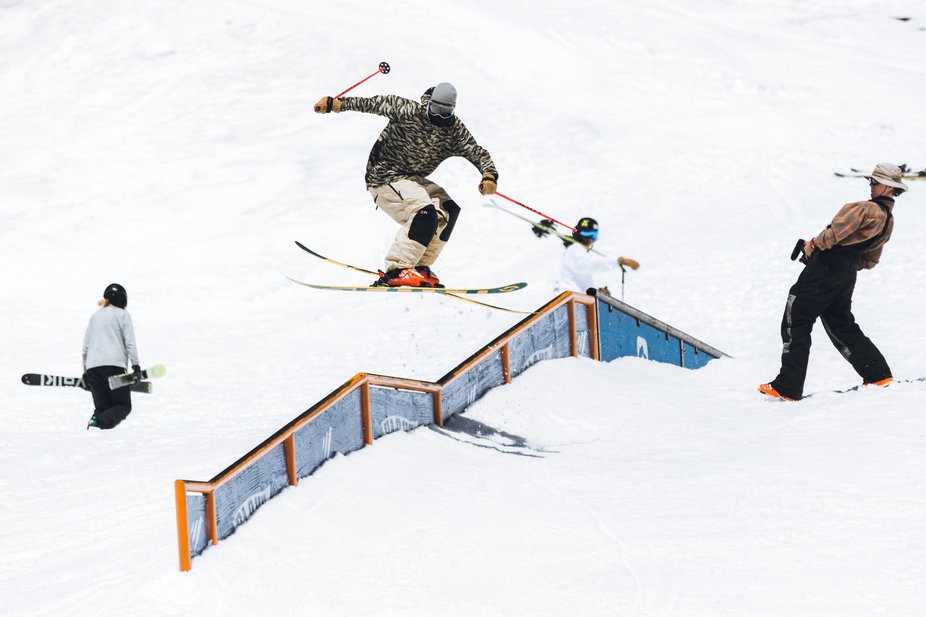 Filmer extraordinaire Gavin Rudy can't help but admire his boy Levi Ascher prepping to tap the Sugarbush Parks Donkey. Captured by Christian Raguse
Oh the results,how could those be forgotten?! Swedish Swag Queen Jennie-Lee Burmansson walked away with campers choice; after juicing that swagged out front swap, front swap, pretzel 270 on the "Honey Boo Boo Rail" named by legendary MC Jojo Cipari. (FYI The Honey Boo Boo Rail was a Flat Bar into the Sugarbush Parks DFD) Good Enough Affiliate Pete Arneson walked away with best trick with a Blind 3 Swap Disaster Back 270 on the Honey Boo Boo Rail. After casually manhandling the DFD all Forster Meeks smashed his way to the Overall Win!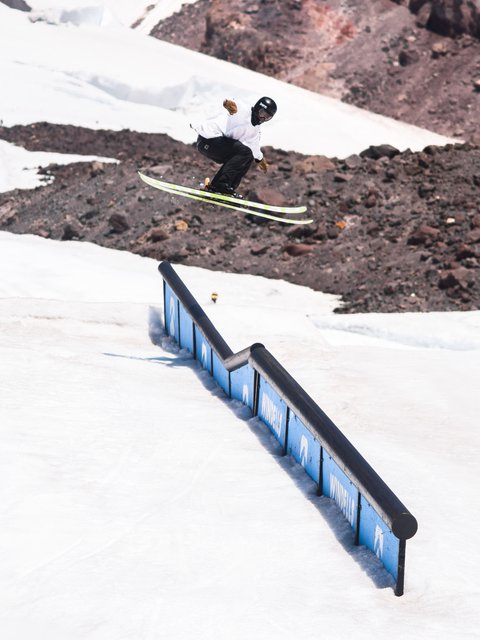 Forester Meeks XL disaster. Side note Meeks is gapping from an alternate take off 10 feet back from the normal lip truly massive! Captured by Aiden Ulrich
Congrats you made it to the end up the Session 4 Photo Recap! Please view the Session 4 Recap Edit below (;