Session 3 the halfway point of Summer 2017! All we have seen here at Windells this summer has been bluebird days accompanied by slushy park laps. This session Devin Logan, Torin Yater-Wallace and Bobby Brown from the US Freeski Team put their rigorous training programs on hold to Takeover camp. Well, after watching them demolish our park it was definitely not a week off training. Torin melted minds all week charging the park as if it were is final day on snow for the next decade. Devin Logan aka D-LO spent the week dialing in her Switch Right 7's on the Medium Jump Line. Bobby took command of our Big Jump stomping a Triple Cork 1440 Mute the third day of camp, "It's nothing for these Big Dogs" said Digger Foster Meeks after hearing the news.Speaking of Meeks, he's back! Fresh off the sidelines from a sprained ankle during Session 1.
McRae Williams caught word of Bobby's Triple and came through a few days before his Session 4 Takeover, reminding us that sleepy Double Corks are still cool. Fifteen year old Swedish Swag Queen Jennie-Lee Burmansson made the journey across the pond to shred the lane with the Windells Academy Students. After watching Jennie effortlessly toss textbook Cork 7's and Switch 5's, she reassured everyone the future of Women's Freeskiing is in good hands. Hunter Hess came out swinging this session, lacing up clips on the jumps, rail and in the Superpipe a true renaissance man.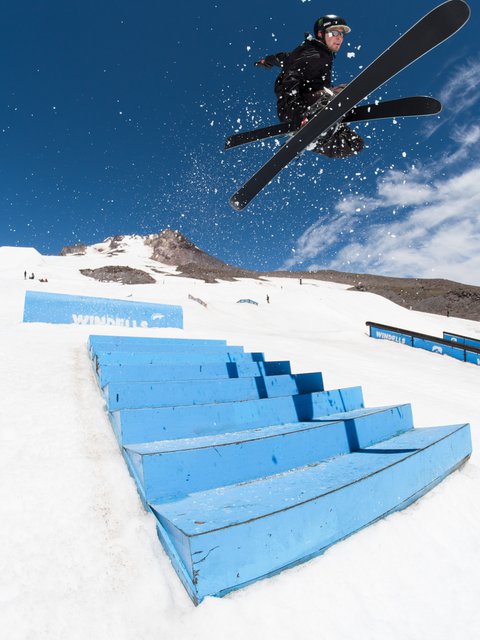 Freeskiing's Wonder Boy Alex Hall Wallie Japan over stairs. On his first try we watched AHall almost Wallie Belly Flop the stairs, hard to believe right? If you followed our Instastory you could have seen his action first hand. Captured by Aiden Ulrich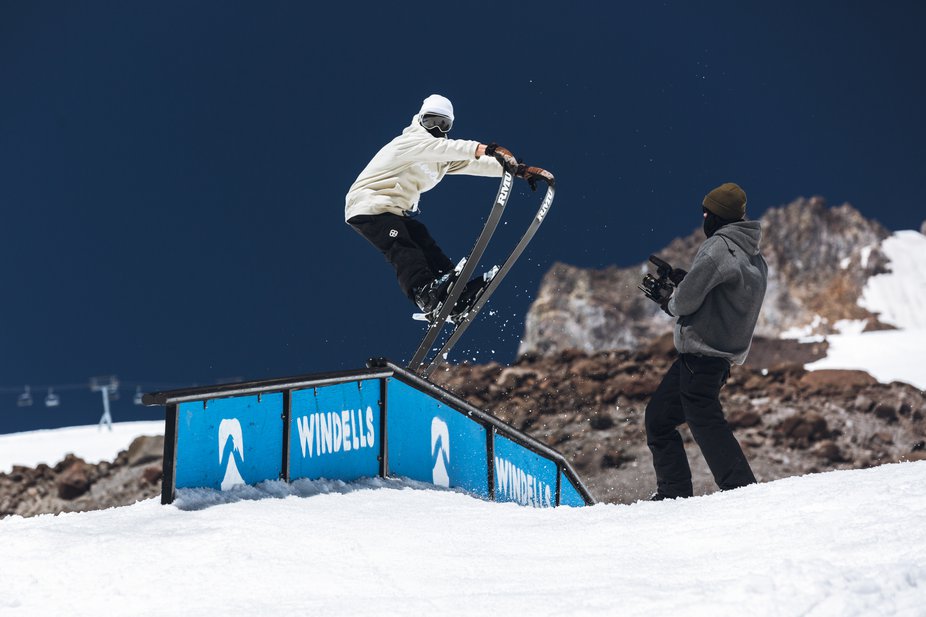 Ethan Swadburg aka Swaz with some heavy innovation, driving truck over the flat. Captured by Christian Raguse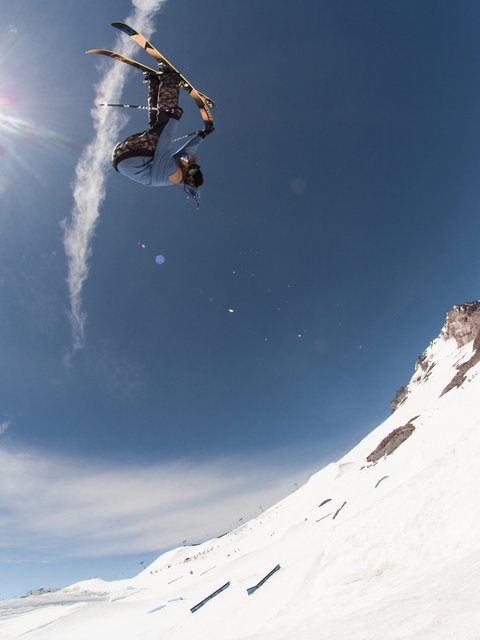 McRae Williams aka Silent Sleeper fully flexed Nose. Captured by Aiden Ulrich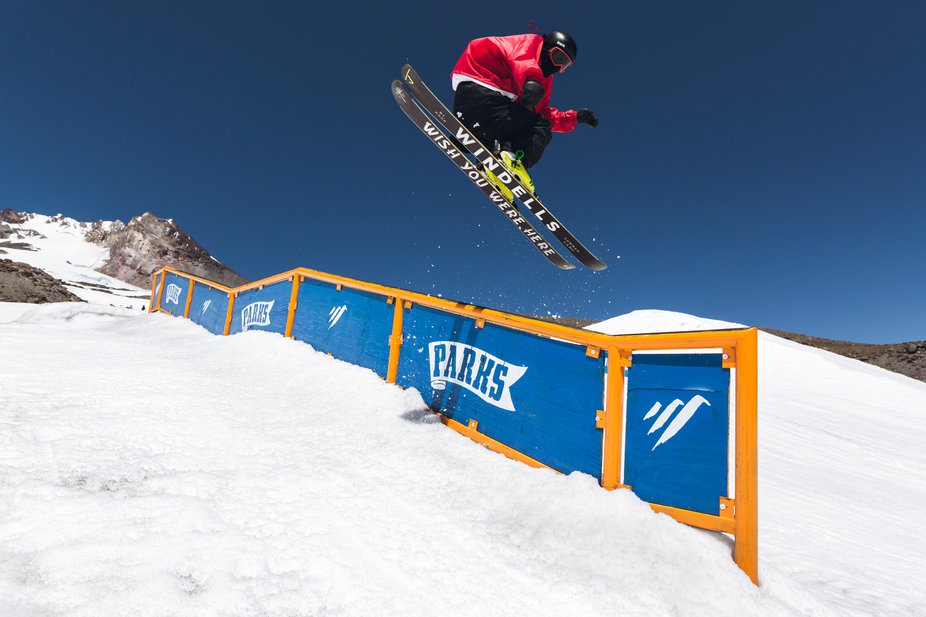 Here at Windells we are all about big trades, after long negotiations the Sugarbush Parks Rail Trade finally went through. Camper Shred captured by Christian Raguse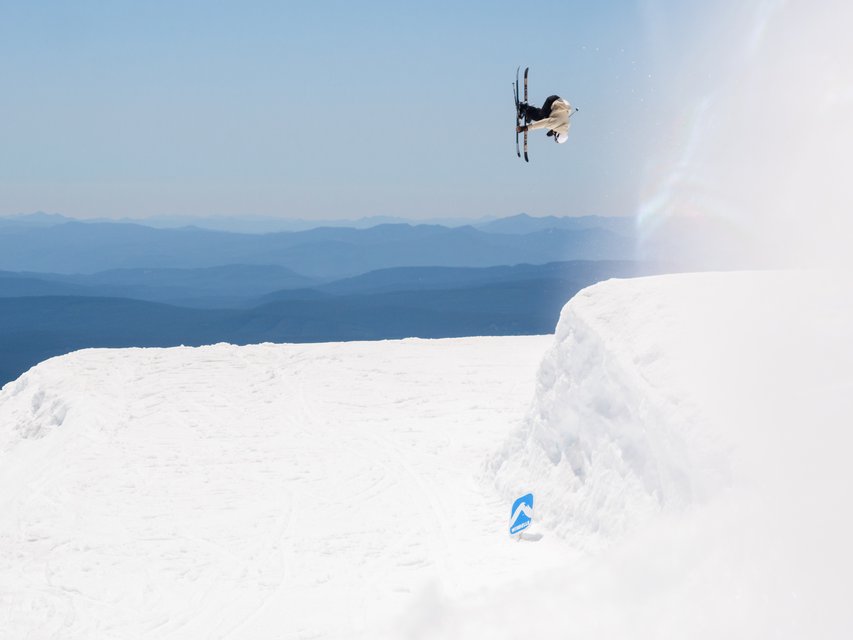 Aiden is a true artist; you will not believe the painstaking creative process Aiden endures to capture these images. Skier Ethan Swadburg
OG Chris Turpin got out of the coaches chair to rip a classic Bow and Arrow. Captured by Christian Raguse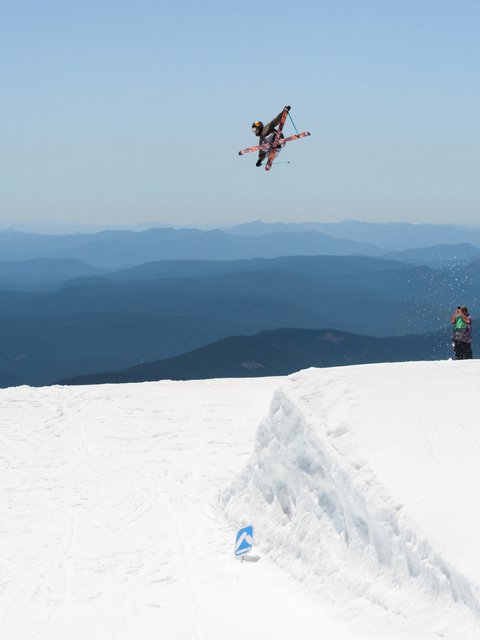 Takeover Pro Torin Yater-Wallace Rodeo 9 CAPPED Blunt Ft. Newschoolers very own Evan Heath getting that content via iPhone. Captured by Christian Raguse
Feast your eyes on the Session 3 Video Recap below.
Words - Joey Favara
http://www.newschoolers.com/videos/watch/872009/Windells-Session-3---2017