Session 1 has come and gone! It was a radical week of snow stunts and good people! Take Over pros for Session 1 consisted of Saga Outerwear's Time Durtschi, and Lib-Techs Lucas Wachs. As everyone cycled up to Mount hood on the first day the excitement hung strong in the air. At this point nobody had really skied in a couple of months and it was time to shake the cobwebs. As everyone was getting their ski legs back, Lucas and Tim hit their stride mear hours into the day. Both lacing stylish and seemingly polished tricks in the pipe and all over the Windells Lane.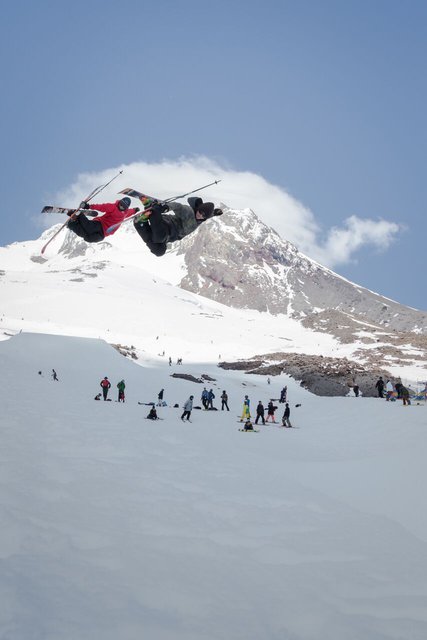 Lucas Wachs and Hudson Knoll ripping massive doubles in the pipe. Photo: Andrew Mildenberger
As the fun and amazing days roll by (too quickly for everyones liking), everyone who was on hill, campers, coaches and staff alike, started to get back into mid-season form. As one can imagine once all the staff and kids got going, the Windells lane went off!
Noah Curry pokes out to switch. Photo: Andrew Mildenberger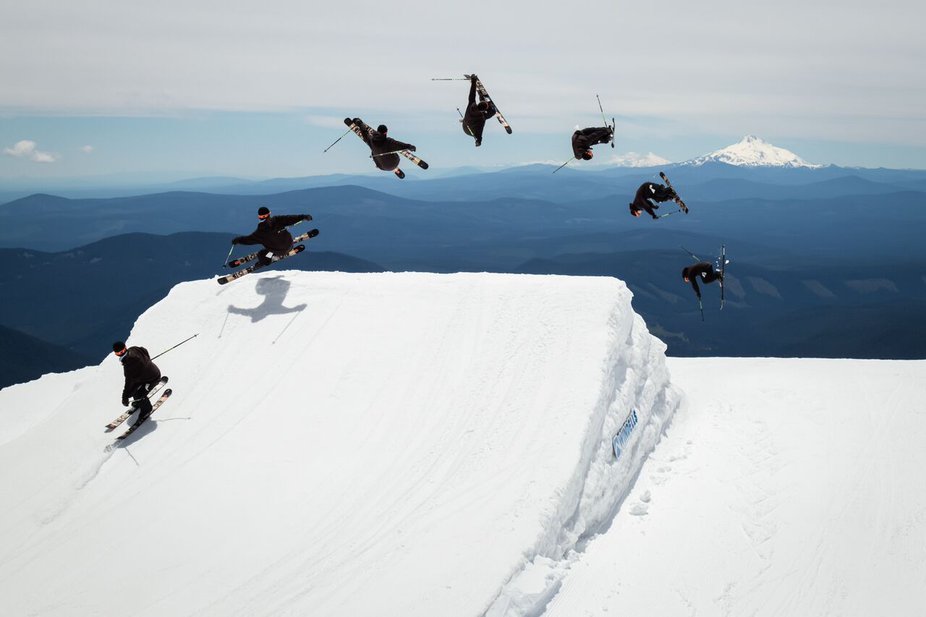 Ethan Swadberg putting on a clinic with Mt. Jefferson behind him. Photo: Andrew Mildenberger
Kolton Smith beaming at the camera mid shifty. Photo: Aiden Ulrich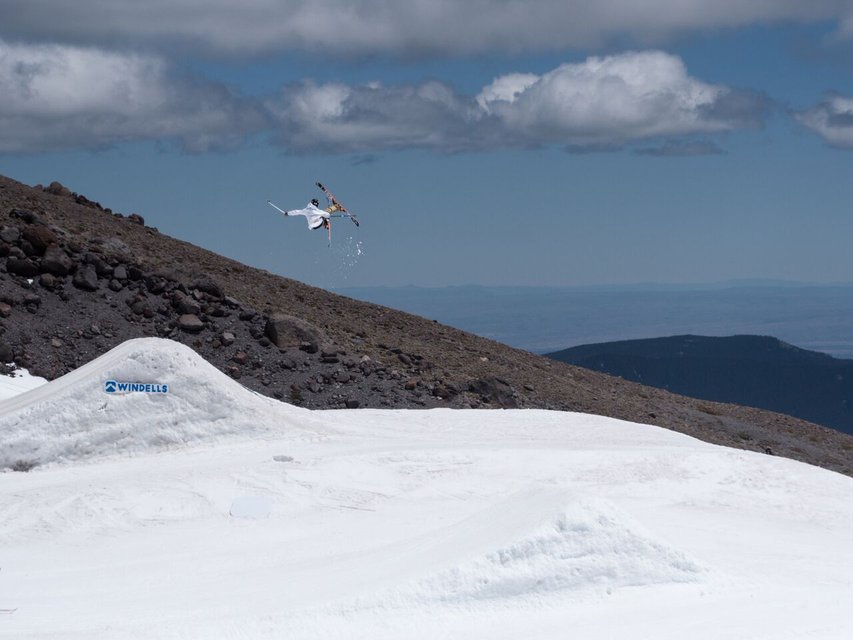 Noah Wallace on the big jump. Photo: Aiden Ulrich
Jonah Williams safety disaster's the DFD. Photo: Andrew Mildenberger
As Session Two quickly approaches we are excited about the amazing fun this week will bring. The Takeover Pro's for Session Two include MacRae Wiliams, Karl Fostvedt, and Magnus Graner. Those boys will without a doubt be bringing the heat this week. Don't forget to check the Instagram (windellscamp) and Snapchat (windellscamp) for updates, leaks, and tricks. The hype is too real rolling into the second week of the summer. There are a bunch of sessions still to go and it is NOT too late to come have an amazing summer at Windells.
Pictures and words can describe a lot about the ski week. But video does an amazing job as well. Session 1 Recap Video is Linked below!
http://www.newschoolers.com/videos/watch/831619/Session-1--2016
www.windells.com or 503.622.3736