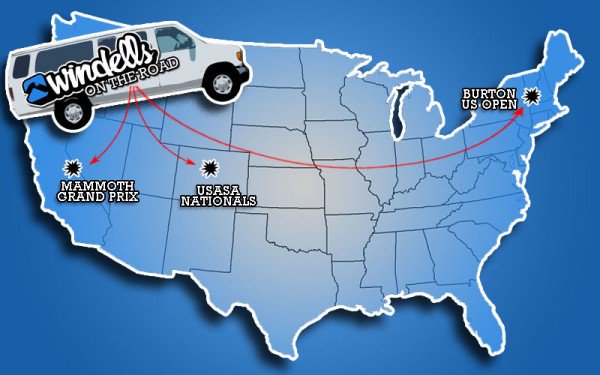 The Windells vans are loading up and heading your way! Competition season is in full swing and we would love nothing more than to throw some swag at your face. Hang out at the Windells tent while you watch your favorite riders win gold. Where are we going next? Check out the information below and come visit Windells on the road!
Mammoth Grand Prix
March 4th – 6th
Mammoth Mountain, CA
More info on this event
Burton US Open
March 9th – 12th
Stratton, VT
More info on this event
USASA Nationals
Snowboard Events: April 3rd – 8th
Ski Events: April 10th – 12th
Copper Mountain, CO
More info on this event
Windells - BMX. Skiing. Skateboarding. Snowboarding.