APO wants to send you on an all inclusive trip to the Sammy Carlson Invitational at Mount Bachelor this May, along with hooking you with a pair of APO Sammy C Pro skis. All you have to do to win is upload a video of you doing your best trick to the USA APO Best Trick Vimeo page. You must live in North America to be eligible, and videos must be no longer than 45 seconds, so get creative with it!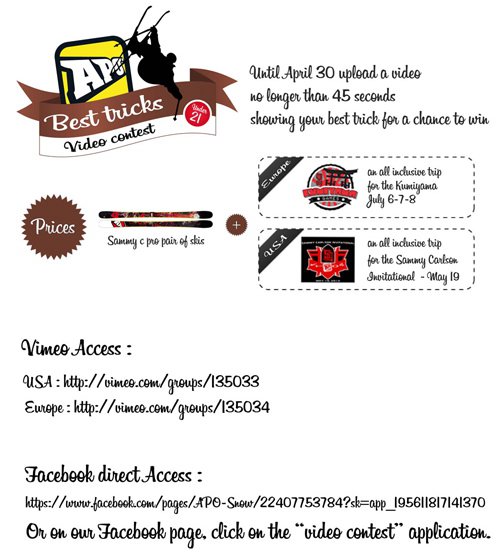 For those of you in Europe, don't worry, you're not forgotten, as APO is offering an all inclusive trip to Kumi Yama in France this July. The same rules as the above contest apply, except that you need to upload your video to the Europe APO Best Trick Vimeo page.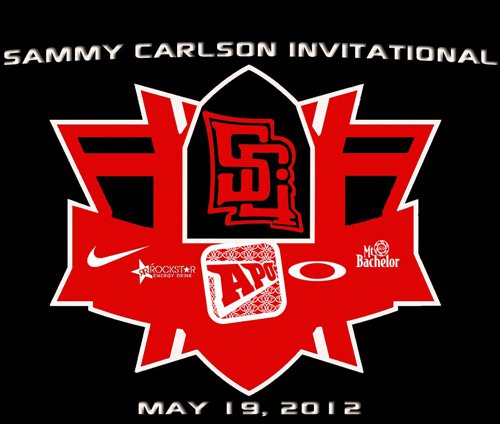 Both contests run until April 30th and Sammy himself will be deciding the winner, so go out there and get that trick you've been working on all season on film. On behalf of Sammy Carlson and APO, good luck!