Professor Tom Wallisch's class is about to begin! This is your chance to win a FREE "Full Package" Summer Session at Momentum Ski Camps with Tom Wallisch as one of your esteemed coaches.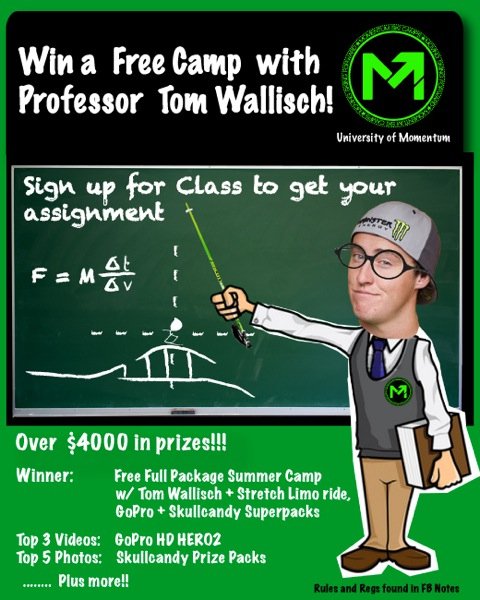 Following the most incredible winter of his life, including winning a gold medal in slopestyle at Winter X Games 16 (where he received the highest score in X Games Ski Slopestyle history), the Dew Cup (after placing 1st at Breckenridge, 1st at Killington and 2nd at Snowbasin), the Toyota Athlete of the Year Award, 1st place at War of Rails, and 2nd place at European X Games, it's without question that Tom is the man...so who wants him as their coach???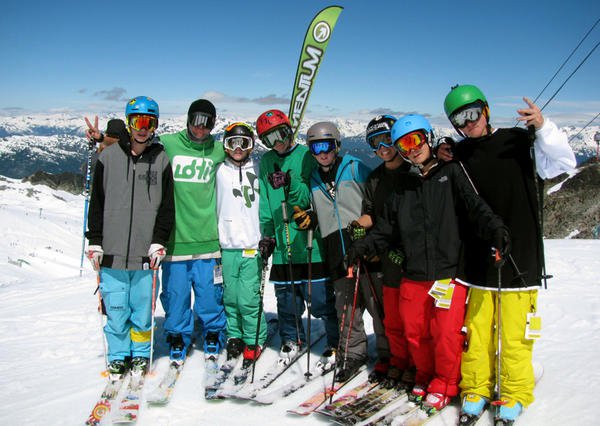 Photo by Jeff Schmuck
To enter for your chance to win, head on over to Momentum's Facebook fan page by clicking here, sign up, and then follow the steps. You will have two assignments to complete (the Skullcandy 'Sponsor Me' Photo Challenge & the GoPro Video Challenge), and the highest combined grade from both will determine the winner of the free camp, who will also win a GoPro Superpack along with being transported from the Vancouver airport to Whistler in a stretch limousine courtesy of Skullcandy!
There will also be additional prizes available in each assignment, including 5 prize packs from Skullcandy for the top 5 entries in the Skullcandy 'Sponsor Me' Photo Challenge, and 3 GoPro HD Hero 2 cameras for the top 3 entries in the GoPro Video Challenge! Total value of the prizing...$4000!
To help get you inspired for this contest, here's the video Mark Hendrickson made (above) for last year's contest with Colby James West that won him a free session at Momentum, along with the video Colby and Mark made together at camp (below).
Click here to see all the details on the assignments and to enter this contest, and on behalf of Tom Wallisch and everyone at Momentum and Newschoolers...good luck!