TIGNES, FRANCE – Wiley Miller was dubbed the X Games Real Ski Backcountry Fan Favorite today. Through a stiff competition with three rounds of frenzied voting for the sought after title of fan favorite Wiley won with 8,162 of the 111,409 total votes. The competitors consisted of the elite in backcountry freestyle skiing including Sammy Carlson, Sean Pettit, Parker White, Pep Fujas, Chris Benchetler, Tanner Hall, and Dane Tudor. While all these skiers are respectable and formidable in their own right, Wiley Miller has emerged as the Fan Favorite for 2013.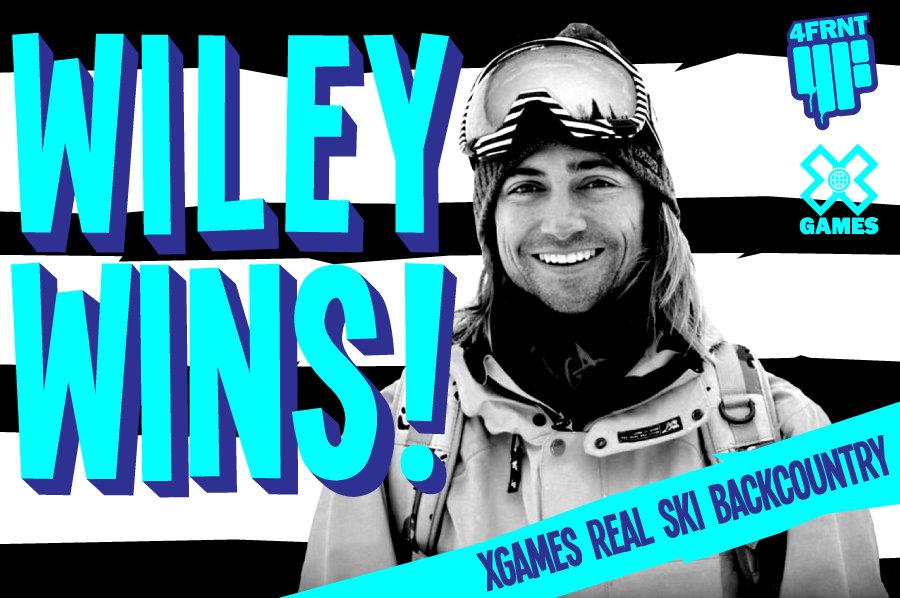 TIGNES, FRANCE – In another awe-inspiring performance David Wise took second place today over a field of stiff competition in the Men's Superpipe Final. Wise chose to end his third run with only four hits instead of the normal five due to the amplitude and technicality of his run coupled with a slightly shortened halfpipe. Although his third and final run was the most technically difficult he received a score of 85.00 and finished in second place. This medal is on the heels of being crowned the world champion in Norway, and a gold medal in Aspen, CO.
http://www.newschoolers.com/watch/622591.0/Tech-Talk---SKI-STORAGE?c=11&o=10&t=6
SALT LAKE CITY, UT – 4FRNT Skis released their final installment in a series of Tech Talk webisodes today. The latest installment titled Tech Talk: Ski Storage outlines the vital yet often overlooked techniques to store your skis for an extended period of time. Learn how to extend the life of your skis and keep them fresh for next season with the 4FRNT crew. The video can be found on Vimeo (available to download), Facebook, Tumblr, Twitter, Newschoolers, and Reddit.