Photos: Rachel Bock/SLVSH
After three weeks of daily games, the SLVSH Cup in Grandvalira draws to a close tomorrow with what promises to be the best game of the tournament. To get to this point, we've seen countless insane sets, plenty of upsets and just enough judging controversy to keep things interesting. For me it's been awesome to see guys I've seen killing it day in day out in Europe get their chance to show off on the main stage. I'm guessing a lot of you won't be sleeping on Tom, Johan and Luka in your brackets any time soon.
https://www.newschoolers.com/videos/watch/865549/Embed-Code
But it all comes down to the surprise finalist vs the guy who to me at least, has been the favorite from the start. Antti has always been underrated, he was doing blind surface swaps to switch on single barrels in contests years ago. The thing that blows my mind is he still is today. He's garnered a higher profile in the past couple of years but to me segments like his Keeshfull & Keeshlife offerings, and even just the random clips he drops, put him up there on that B&E/Wallisch level. He's the experts favourite to take this thing home.
"I think Antti will be the Slvsh cup winner. He's so good at both conventional and unconventional tricks. Its so hard to get him letters." - Hackel
"The duo has been sick, so stoked to see how this one went down! For finals I'm going with Anti, he's been on one and I'm not sure he can be stopped" - Jason Arens
"I think Antti is going to take the win, he has so many unique tricks and he's really consistent. But I think it's going to be a pretty close game as both Johan and Antti are very technical skiers." - Kevin Salonius
"Antti, but in a tight match. I think it could easily be the best game of the tournament!" - Vini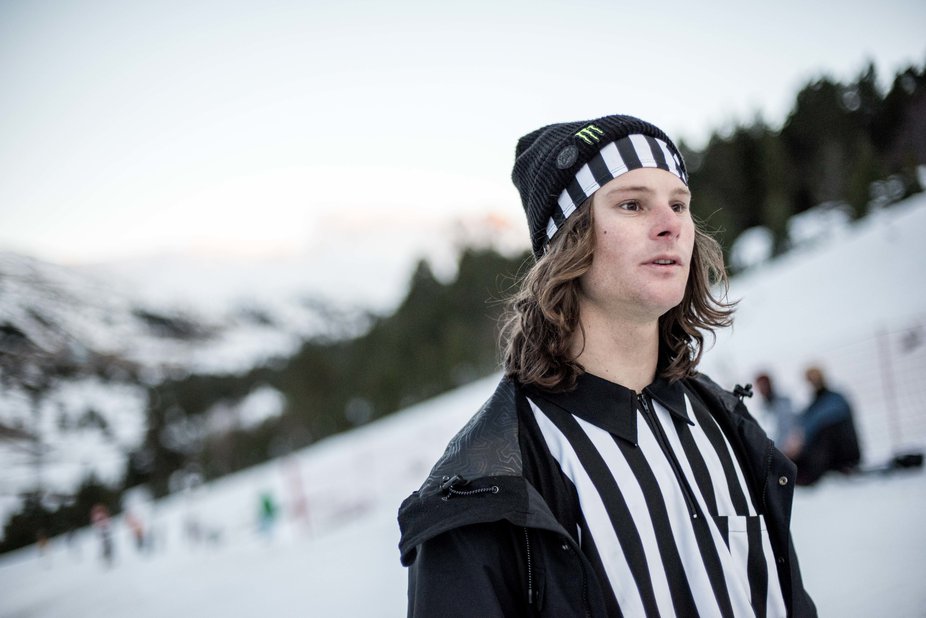 Don't forget though, Johan has been the underdog and emerged victorious throughout the whole cup so far. He certainly wasn't a big name coming in to this but he's been killing it for a few years now. He's won a World Cup Slopestyle, which is no mean feat and starred in a handful of epic SLVSH games too. I got to see him ski in China while I was out there for the Nanshan Open and it was seeing him ski in person that convinced me he is definitely going to be a big name. He has some of the smoothest, most rounded jump game of anyone I've ever seen. Vincent isn't wrong when he claims this could easily be the best game of the tournament. I've seen it and at well north of ten minutes, it's an amazing end to a surprising tournament. Get stoked.