From the land of Coors beer and the Colorado School of Mines a new ski company has emerged as the brainchild of founders Chris and Trever. With long histories as skiers these two have set out from their jobs in geophysics and worldly travel to build skis.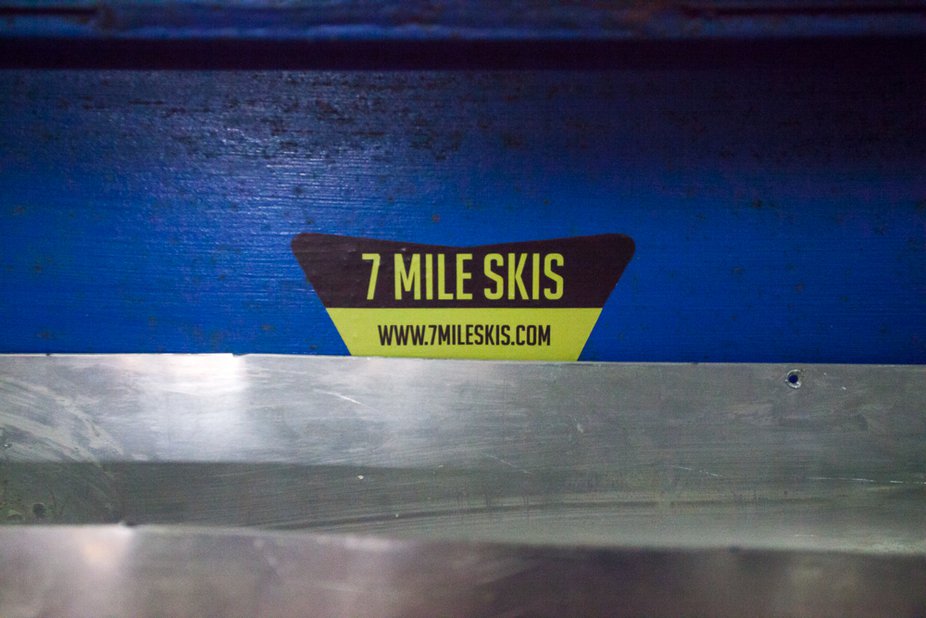 In their second year of full production the duo has been churning out made-to-order skis from heh backroom of their tune shop in Golden, Colorado on their police-auction acquired ski press. That's right, a ski press confiscated from a weed growing producer of "hemp" snowboards. 7 Mile currently offers four models, the Floatie, the Tomorrow, the Afrosteezyack and the ladies model the Chickadee. The line spans from big pow boards, the Floatie, through the all mountain Tomorrow to the park specific Afrosteezyack.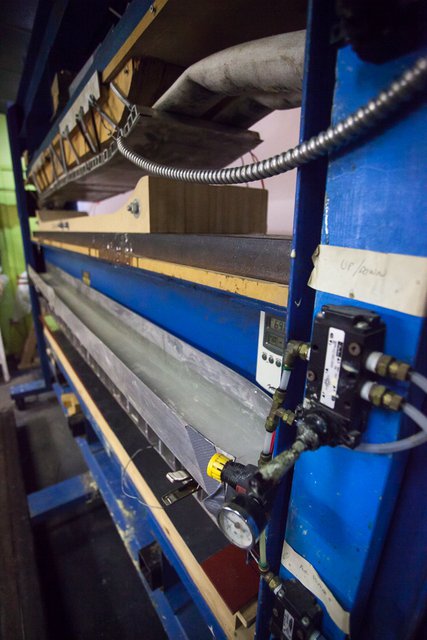 7 Mile emphasizes sustainability in their practices, and a community approach to building and selling skis. The local Golden community has been a great source of support for the new company as well as the greater freeskiing community, with the company sponsoring the latest edition of the Newschoolers Pilot Project. While none of this may seem very remarkable in an industry now cluttered with small brands, 7 Mile's community drive doesn't set it apart, but sets it deep into the passions of its founders and those in the community.
Floaties Review: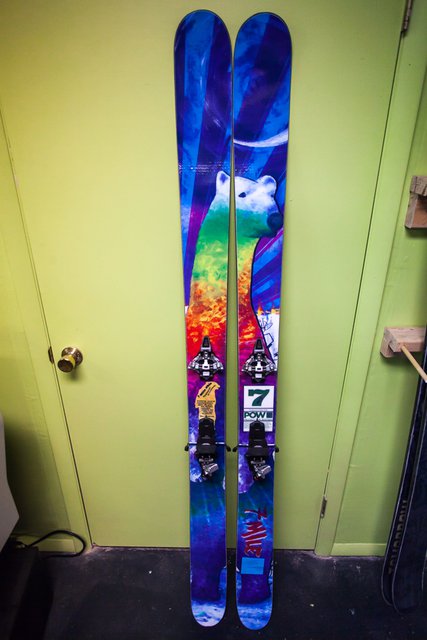 183 7 Mile Floatie
135mm – 113mm – 131mm
30cm tip rocker, 20 cm tail rocker, 1.5mm camber
Binding: Dynafit Radical ST's on the recommended mount mark.
Me: 6' 175lbs. Not a big hucker, but I like to ski fast and make some slashes here and there. I have been skiing on a 191 ON3P Billy Goat.
What they say:
"With the Floaties on your feet you will be ready for the deep days. The Floaties are freaky light in weight, with a subtle tapered shape, easy rise functional rocker and traditional camber underfoot. This ski stays afloat and amazingly nimble in soft snow, trees, and chutes. Snappy hardwoods and carbon fiber reinforcement keep the ski stable in chunder and chop, and it is fast as hell and turns with ease even on hardpack. So get your Floaties, bring your snorkel, and schralp the deep gnar!"
My initial impressions:
I was very unsure what to expect, I had never heard of 7 Mile, but the skis looked fun and seemed solid when I mounted them in the 7 Mile shop. Coming off the 191 Billy Goats to a shorter ski had me a bit worried, but the Floatie definitely still has plenty of beefiness to it.
Day one on the Floaties for me was a pretty epic one, about 12" of fresh snow and blue skies at Vail. Our first run, getting to the backside, had us going through some soft skied out snow. The Floaties handled this very well, not being bounced around or deflected by the chop.
The next run I really got to open them up on some wide open untracked snow. Needless to say, it did not suck. I was able to link nice bigger turns while being able to release into a slash at any time. While the rocker is subtle, I think it seems to really help keep the ski very nimble. The balance between the chargey bigger turns and the smaller and slashier turns was very nice.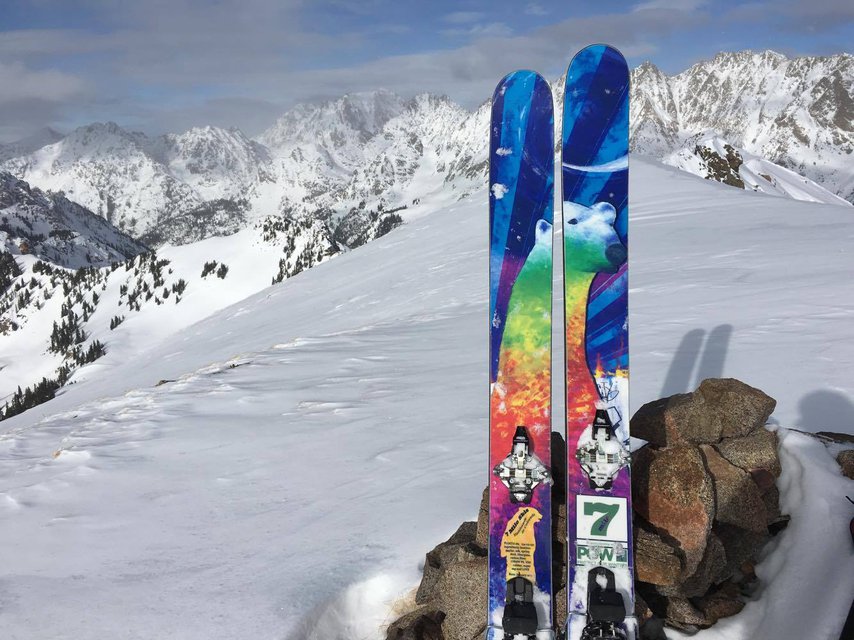 The remainder of the day was filled with more pow stashes and jumping off small sidehits, chop and rolls. Here the Floatie provided a good platform for landing, no wheelies or sketchyness, although I didn't step up to any bigger hits.
A three day hut trip in the Gore range of Colorado brought more pow, but also some hard snow. We hiked a small summit above the hut with a decent filled with a mix of hard, chalky and wind affected snow. Although they weren't perfect on the hard snow, which the dynafits likely don't help on, they were easily controllable and handled the chalky and wind affected parts confidently. I imagine that the longer 191s could really rail on hard snow, especially paired with an alpine binding.
The most recent five days on the Floaties have been in Japan. Here they continued to impress me with their agility in the trees and the balance they're able to achieve between making big turns and slashing them.
Overall impression:
For me, the 183 Floatie is a great one ski pow quiver. Mounted with touring bindings, they are great for the majority of my in and out of bounds soft snow days. That being said, if you were to be skiing resort only, I think the 191 may be a better choice, to give some better hard snow and crud performance.
They are not the poppiest/jibbiest skis on the market, although they are definitely poppy and have that elusive "fun factor." Where they shine the most is in their balance and the ability to charge while remaining nimble and Floatie enough for the Japow.
Check out the review in the Reviews section: