Whats up NS!
So its that time of season again.  The snow is falling, the early season is starting.  And everyone is stoked!  And if your not. You damn better be!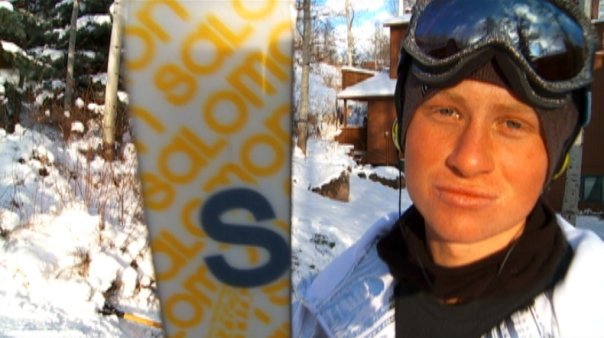 Anyway.  I'm down in Colorado at the moment.  Training on all the early season features, trying to step up my game for this winter.  Working hard as always. 
 
Also been doing some urban, getting ready for filming, this is the most I have ever done in my life.  Deffinatly fun for sure!
So since all this is going down for me in CO I unfortunately wasn't able to make it up to Whistler for the Journal premiere.  I hope you all really enjoyed the movie.  A lot of hard work and effort payed off.
Been a while since I've worked on this.  Made quite a few edits.  Been really fun. 
Spent thanksgiving in Vegas with a really great family.  Soooo fun!!!!!!
Now I'm on my way back to Colorado to film urban with Tanner, Spriggs and PBP.  Really excited! 
Peep this edit I just did below!
http://media.nscdn.com/uploads/member/videos/1228203747dew_tour_edit.mov
Courtesy of Newschoolers.com
Going to be down here in CO for another 2 and a half weeks.  Training at Breckenridge with the Salomon team.  Hope to see a lot of you riding Breck!!!!
Peace
Dane