Words by Ethan Stone
Not even snow flurries and below-freezing temperatures could stop the West Coast Session from heating up the park during day two of our shoot at Timberline Lodge on Thursday, April 23rd.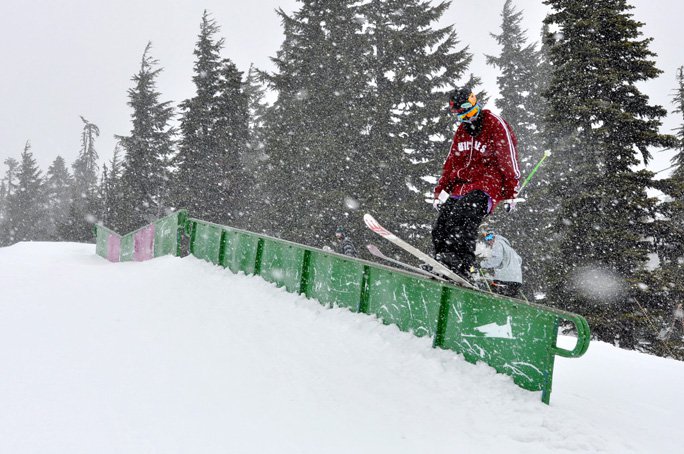 Sean Jordan. photo: Stone
As the day wore on, conditions became almost absurdly unconducive to park riding, with a thin layer of new-fallen snow barely concealing sheer sheets of ice. Some might have called the day a bust and stayed home on the couch. But here at WCS, every day's a ski day regardless of the weather, and the shoot crew, bolstered by some freshly arrived talent, turned their attention to Timberline's rail and box features.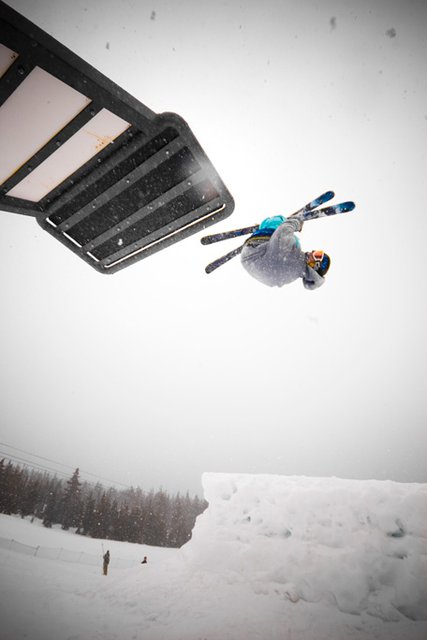 LJ Strenio serves up a beatdown on the booter box. Photo: Rocky Maloney
Things kicked off with a session on the s-rail, but when a few riders started testing the booter box—a smooth, poppy launch pad similar to a motocross jump—we knew that the day was going to be far from a bust.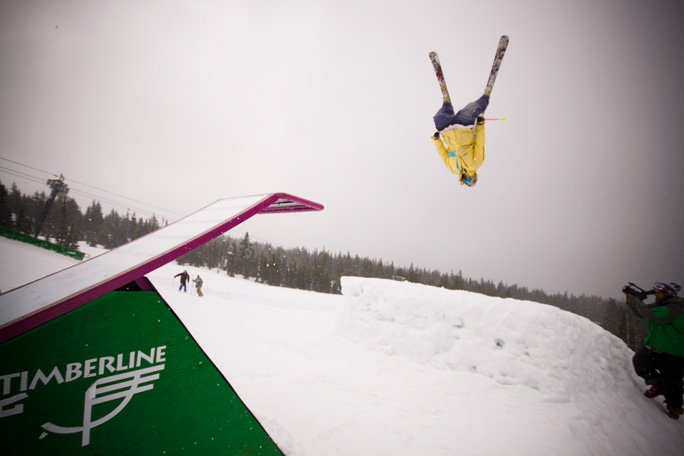 Collin Collins. photo: Maloney
The obvious trick off the box was a backflip and many o' them were stomped, but creative juices started dripping as skiers got accustomed to the unique feature.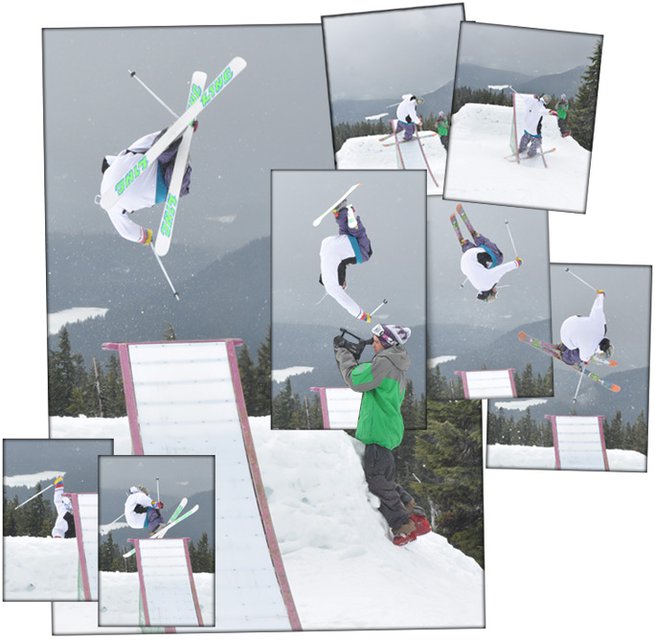 Tyler Barnes underflip. sequence: Stone
Soon enough, the tricks on this feature couldn't be counted on both hands: corked spins, switch hits, underflips and more.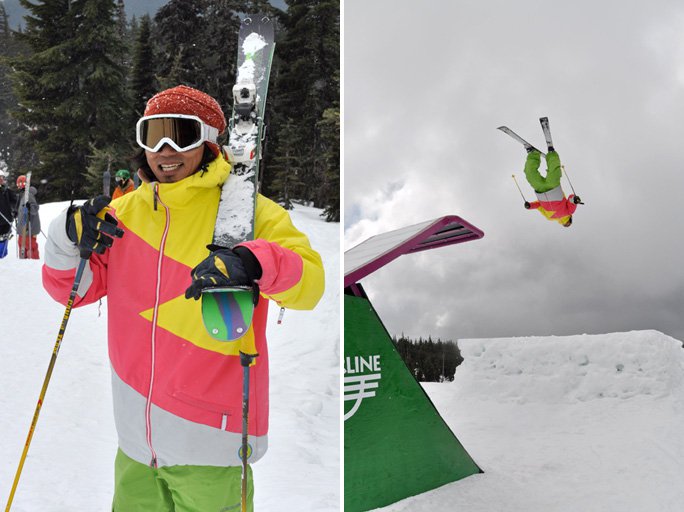 Tatsuya Tayagaki (above) and Kendaro "Switch Ten Ken" Tuda from Japan arrived on Thursday to get in on the action. Other new arrivals were LJ Strenio and the Traveling Circus crew of Andy Parry and Will Wesson, and Angeli Van Laanen, who arrived fresh from a halfpipe podium in Whistler. photos: Stone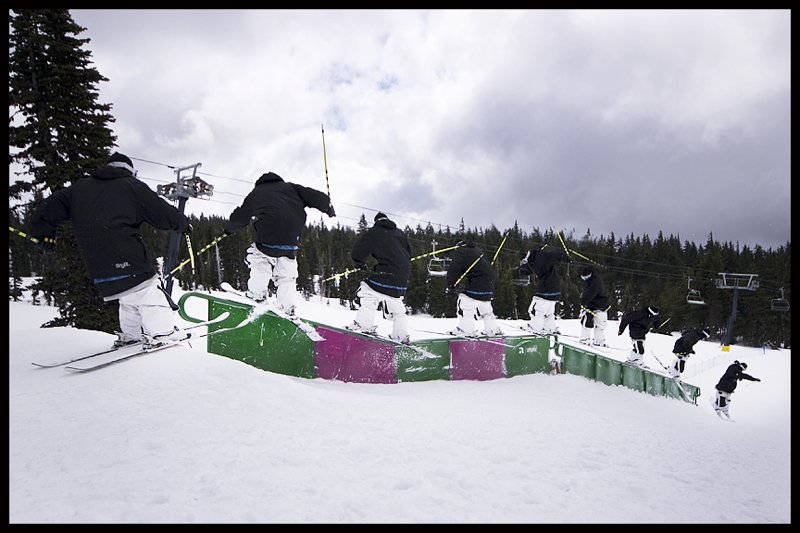 Steve Stepp. sequence: Maloney
Once the desire to flip was satiated, the day ended with a long session on the double-barrel down-flat down rail, which proved to be one of Timberline's more difficult rail setups. After countless attempts, a few banger tricks got locked, and we headed back to Windell's for some serious trampoline sessions and forecast checking for the last shoot day.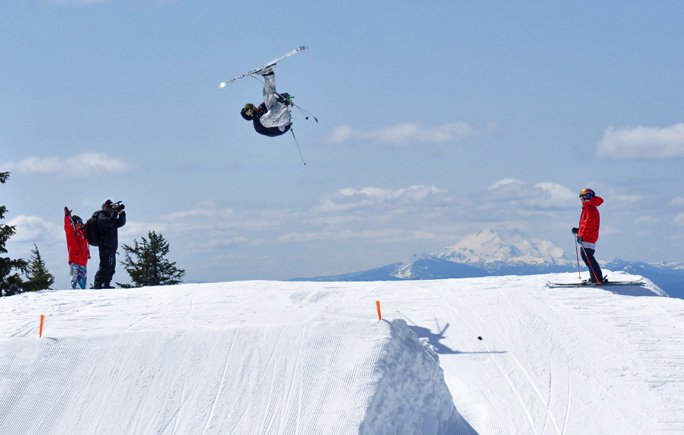 Ben Moxham. photo: Stone
Luckily for us, the weather had prepared a surprise for Friday. Blue skies and warmer temps greeted the crew as we pulled up to Timberline for our third and last day of shooting.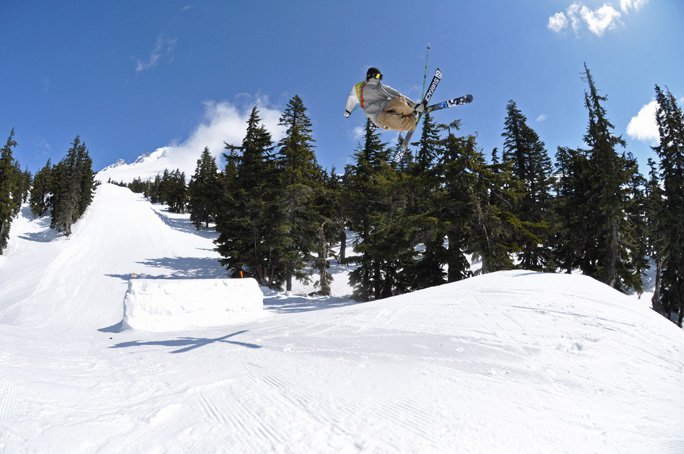 Jeff Keisel, 540 reverse mute. photo: Stone
Now familiar with all the park features, the crew was ready to go off — and off they went.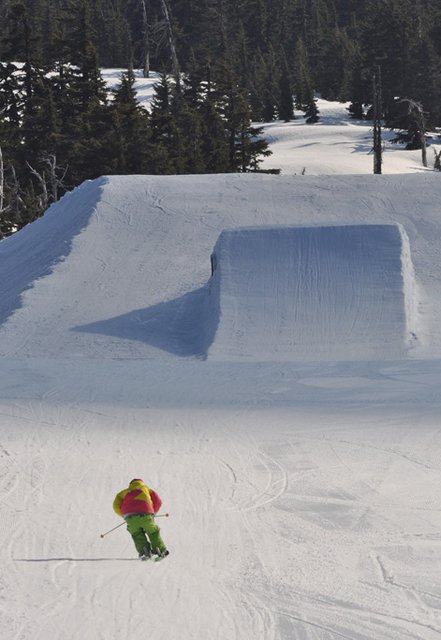 photo: Stone
As soon as the snow had softened up a bit, the light turned green for a session on a feature we'd been hoping to hit for days: a massive 100-foot table built by Timberline terrain park mastermind Logan Stewart.
What can be said about how hard this jump was slayed? Tim McChesney quickly gave'er a guinea drop, and just watching him soar cleanly to the sweet spot of the landing was proof enough that things were about to get hyphy.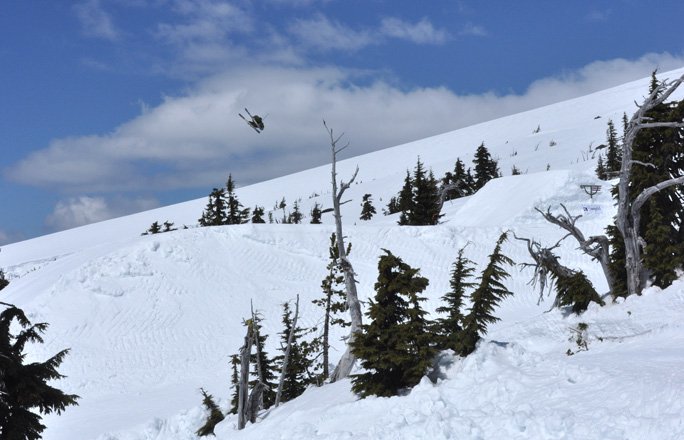 McRae Williams goes big. photo: Stone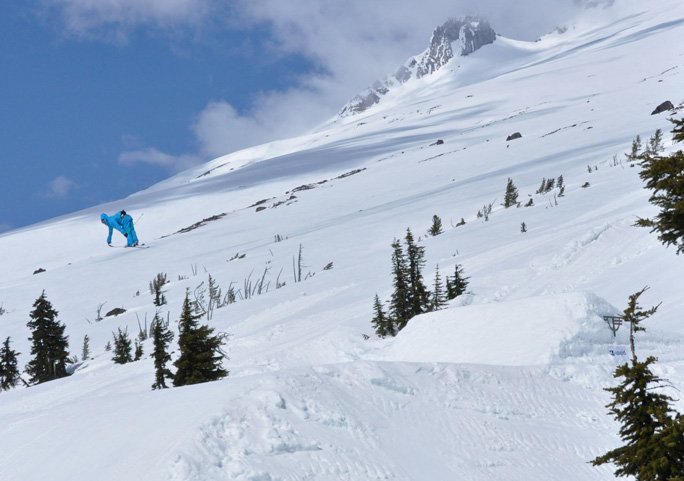 Kendaro Tsuda switch 720 nose. photo: Stone
It wasn't long before the beast was tamed with all manners of spinning, grabbing, and other cool things that skiers do in the air off of jumps.
Tom Wallisch switch 540. photo: Stone
The weather held out nicely, and the call was made to use the evening for a sunset shoot. After a brief break in Government Camp for grub at the Taco Shoppe, we returned to T-Line to get down on the feature one more time in the glow of the setting sun.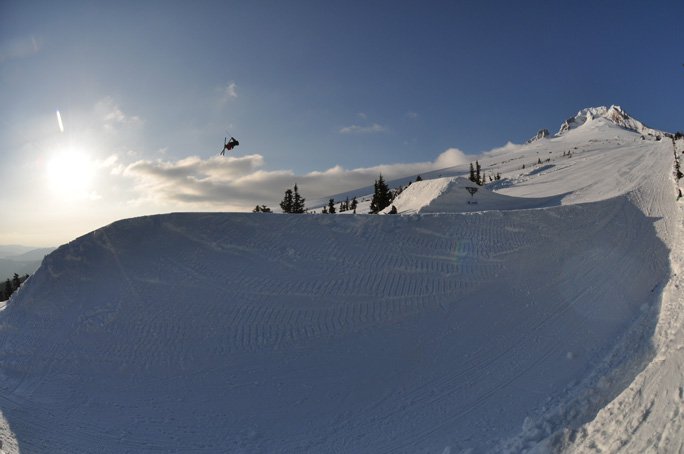 skier unknown. photo: Stone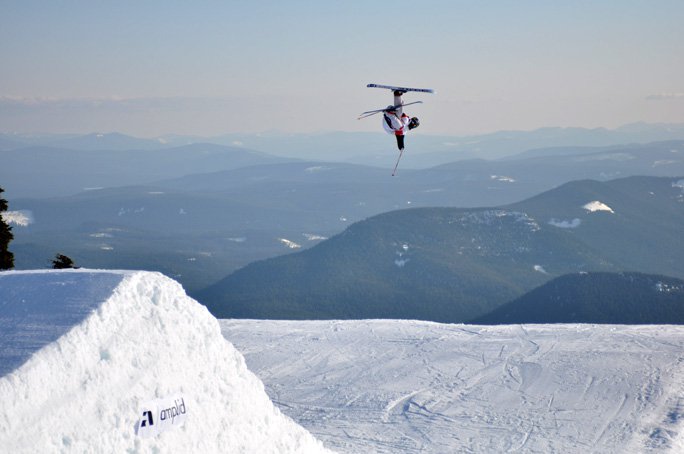 Nick Martini. photo: Stone
Steve Stepp. photo: Stone
And just like that, the shoot portion of this year's West Coast Session was in the bag.
We'll have lots more coverage up soon on what went down, but for now, it's time for the West Coast Session public day at Timberline, and I'm already an hour late with all the schwag to be given out! See you in the park, and keep your eyes peeled for more coverage from the West Coast Session.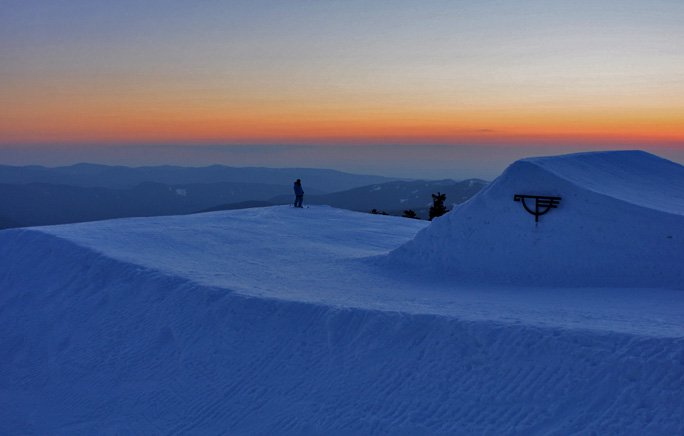 photo: Stone