Words & photos: Ethan Stone
It's day two here at the West Coast Session. A fat foot of fresh fluff has fallen overnight, leaving a pleasant surface to shred.
Our destination today: Mt. Hood Meadows, where our scheduled park shoot metamorphosed into a late-spring powder frenzy. Powder-hugry locals already hard at work on the goods gawked in disbelief as remaining lines were pillaged by roving teams of WCS riders.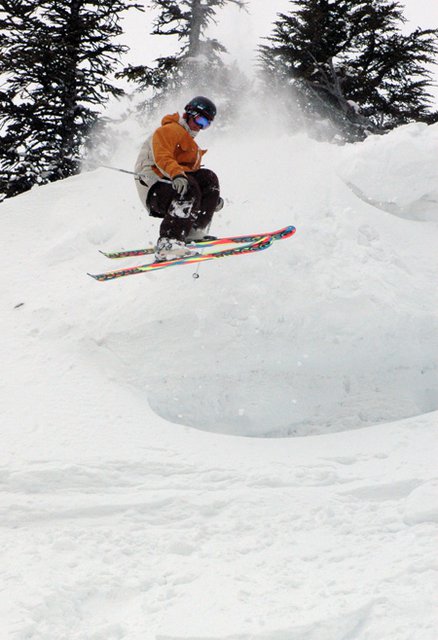 Margetts: (above) switch 3; (below) burly 180 runout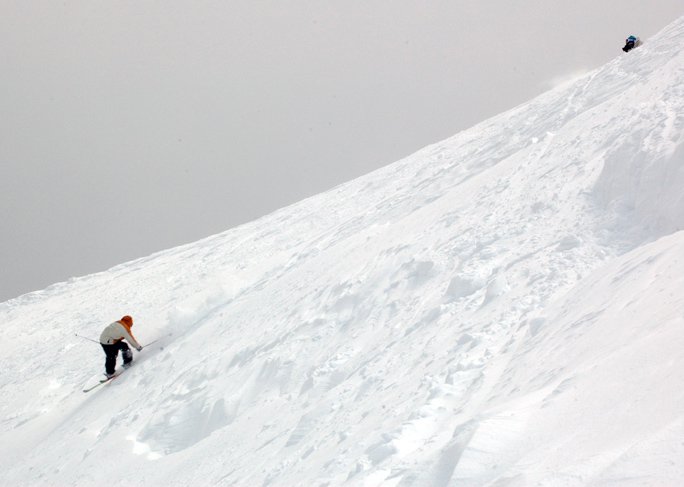 Meanwhile, Sammy C. escorted a few lucky individuals to his secret stashes on the mountain, while 4bi9 and Saga skiers dispatched on a discrete booter mission to upper regions of Ski Bowl.
A lucky few had had the foresight to bring powder skis along for this trip (among them Japanese skier and Bravo ski editor Tatsuya Tayagaki and Josh "I thought I was over skiing, then realized I just needed to poop" Anderson). Nevertheless, park skis seemed to hold back no one from sending it huge on anything and everything.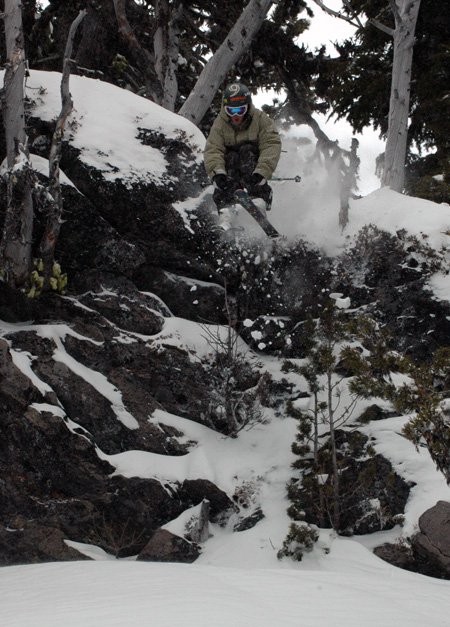 Max Peters fifteen to flat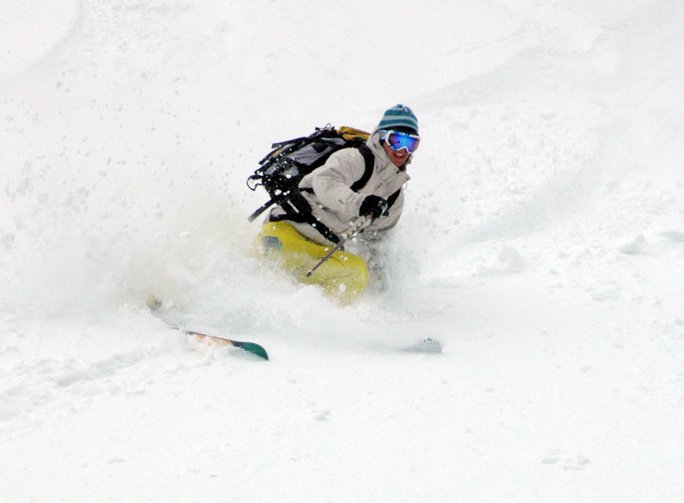 Newschoolers' own Chris O'Connell, another good day in the office
More stories from the West Coast Session will be online shortly; until then, good night, and see you on the mountain tomorrow.