Although he filmed with Stept for some years, 14-15 was something of a breakout season for Noah Albaladejo. He stacked shots with Level 1, won the B&E Invitational and became a household name in the process. In Fall of the same year he blew minds with Dollo in 'Most Villain' and cemented his place at the forefront of progression and style in skiing. But just after the release, injury struck and kept him off snow for the entire 15-16 season. Speaking earlier, he told me it had been the "hardest and longest time of my life for sure". Noah is Andorran, mountain born and bred, so being stuck at home injured meant watching the snow fall and his crew kill it first hand. But depite being "really frustrating' he tried to take advantage of the down time "to learn more about my body and strengthen the mind to feel even better than before!"
http://www.newschoolers.com/videos/watch/792855/Most-Villain
Watch this again, just because.
The exciting news is now he's back on snow and out shredding Mammoth in "recovery mode" with none other than Phil Casabon. "I feel really good now but not 100% yet. I'm just trying to ski as much as possible and adapt my leg to skiing again. But I feel better every day and I can see 100% healthy is coming during this season".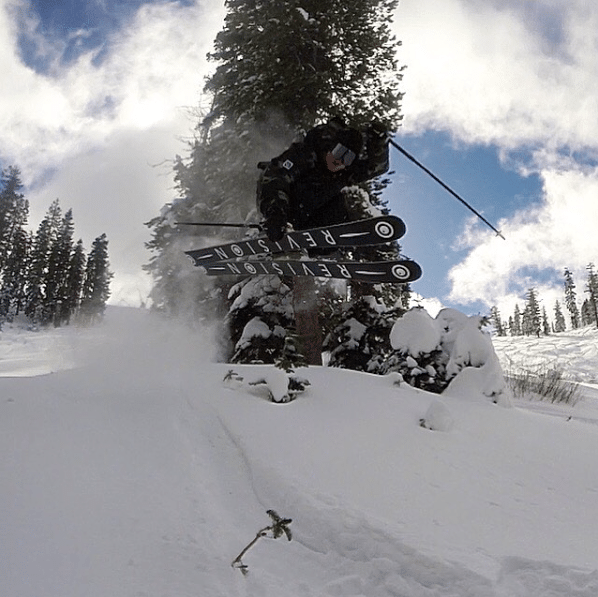 Noah is definitely one of those guys that truly loves skiing and he couldn't be more excited to be back on snow. And what's more, he's recently signed to ride for Revision Skis. He tells me he "just really identified with the vibe and designs of Revision, as well as the content they've been putting out". It's exciting to see what he can get done with the new support and now that a year off the snow has left him more motivated than ever.
But in typically reserved Noah fashion, he's taking it step by step. "For the winter I want to focus on fully recovering. Bringing the knee to the feeling I had before is the main plan. At the same time I'd like to continue filming and try to make a few sick comps happen." We're hyped to see him back and look forward to what he brings to the table this season.