Me, Ida and Vegard Øye went waterramping at John Olav Skjesols´paradise at Skogn, Norway.
I really gotta run to the gym with Ida, but here are some photos before I post some small video shots later tonight!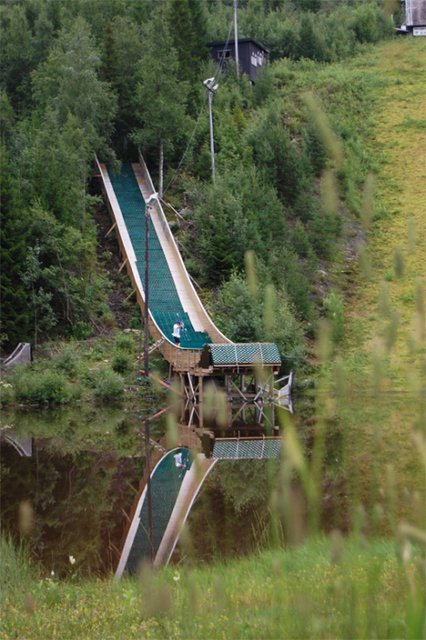 Big Ramp!!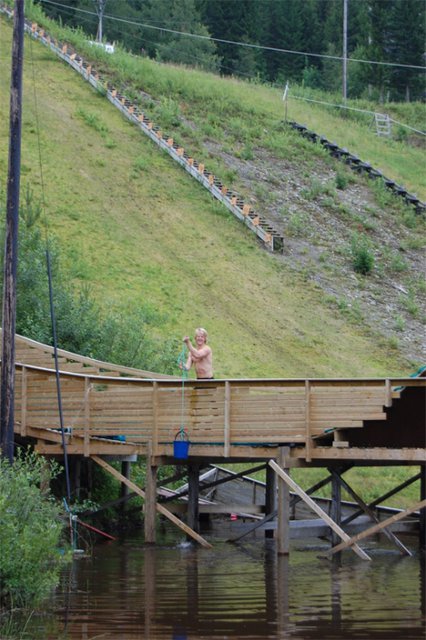 There is no water-pipes laying besides the ramp at the moment. Therefore muscles and hard work were the only way to get the ramp slippery.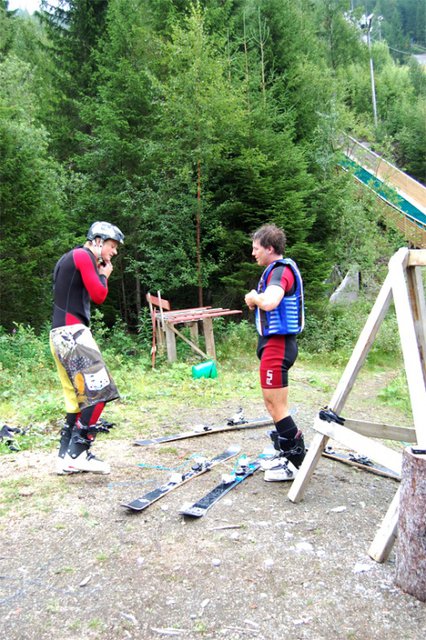 Me and Vegard getting ready, in the cold cold water.
Extention placed on top of the kicker. Ready steady! Kick to hell!
My second jump. Lost my ski first time I hit it… Probably launched 25 metres away from the kicker!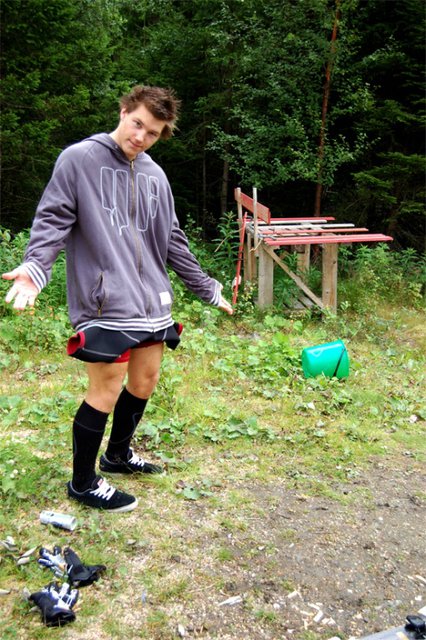 Steeze!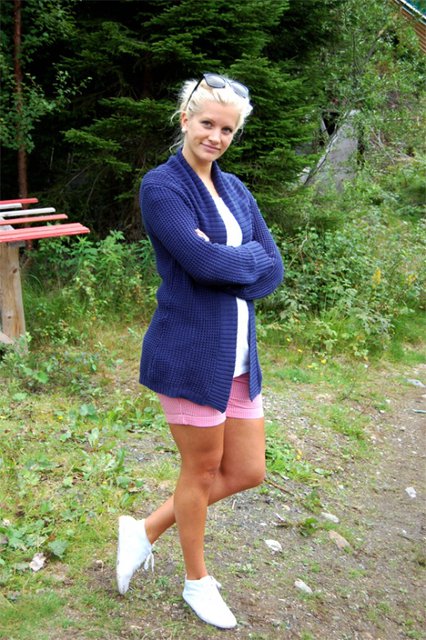 Ida cheered for big tricks all day!