Words, photos & video by Jeffrey Wenzel
Arriving at Bear Mountain, California this weekend brought much more than a surprise, it brought the incredible War of Rails course setup. The second I stepped foot onto the snow and walked up to the features I was blown away by everything Craig Coker and the park crew at Bear had done to put together this behemoth of a rail jam setup.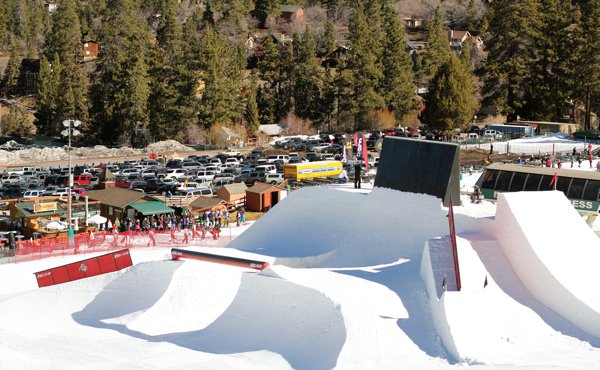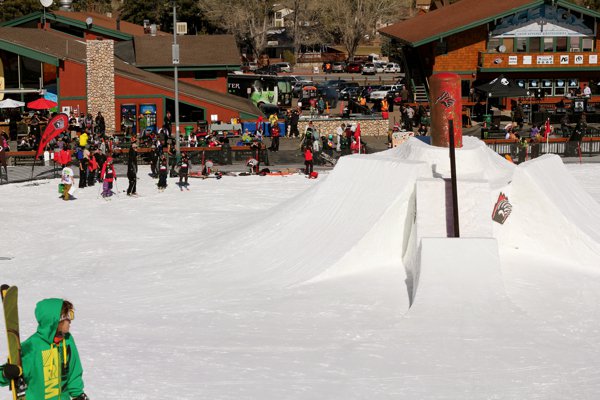 The first day of event brought the best amateurs from around the country to compete for a free session at Windells and a spot to compete against the invited pros in Saturday's finals, where a $20,000 cash purse is up for grabs with $10,000 going to the winner. Needless to say, everyone threw down, despite the intimidating size of the setup!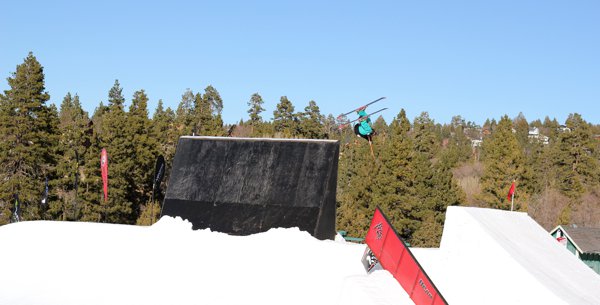 Pat Goodnough
After two heats and a finals run, 15 skiers were selected to move on to Saturday's competition. The top three (Pat Goodnough, Joey Vandameer and Dom Laporte) definitely stood out amongst the crowd and without question deserved the top spots. Saturday's finals are shaping to be a good one with the pros being added to the mix, so check out the list of riders who will be moving on to face them, and stay tuned to Newschoolers for more coverage on the event.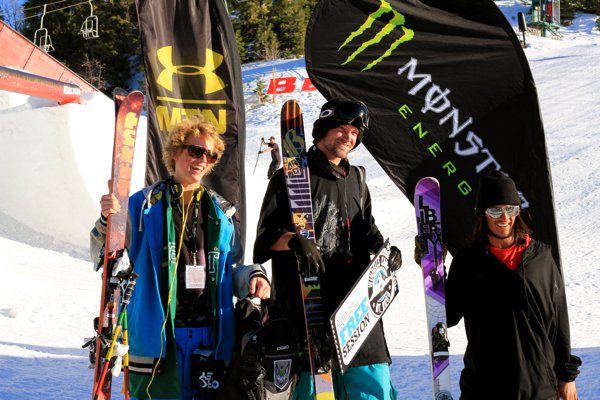 Joey Vandermeer (2nd), Pat Goodnough (1st), Dom Laporte (3rd)
Qualified Riders
Pat Goodnough
Joey Vandermeer
Dom Laporte
Aidan Sheahan
Alex Dorzinsky
Sean McGowan
Hugo Pelletier
Michael Briggs
Connor Bennett
Rory Walsh
Trevor Stameson
Martin Boulais
Seb Chartrand
Keagan Kilbride
Brendan Trieb
War of Rails Day 1 Recap