The skies may have been grey over Whistler, but that did not stop 15 heavy hitting skiers from getting rowdy in Whistler's skier's plaza. This year's prize money was nothing to joke about with the top spot taking home 20 000$, 2nd place taking home 10 000$ and 3rd place 5 000$.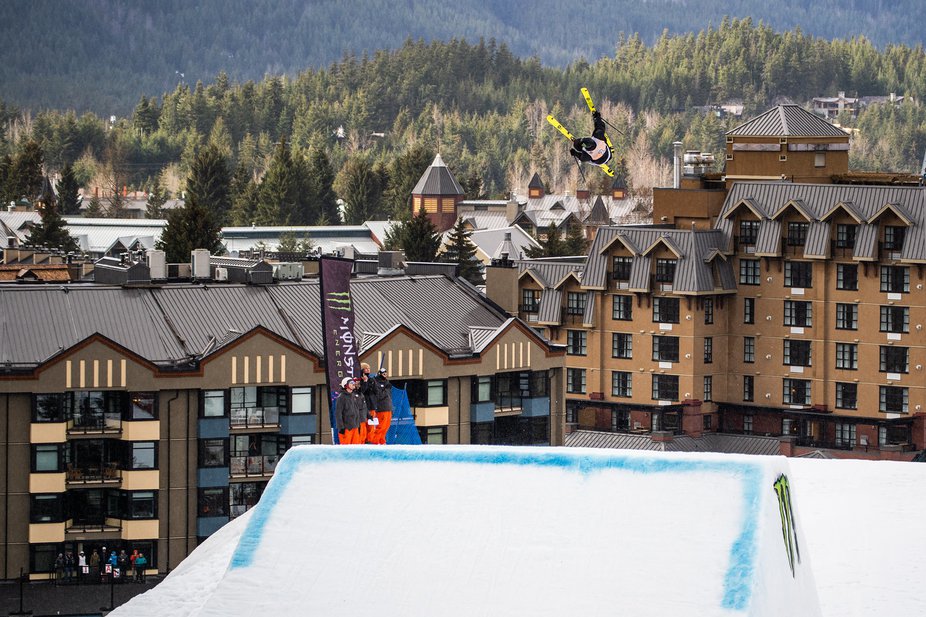 On the men's side, taking the win was Quebec legend Alex Beaulieu-Marchand (186.50) who took the definition of big air quite literally and boosted on every hit. Behind ABM, fellow Quebecois Phillip Langevin came in with 176.50. Third place went to Campbell River's Teal Harle (CAN), who came in hot on Langevin's heels with 170.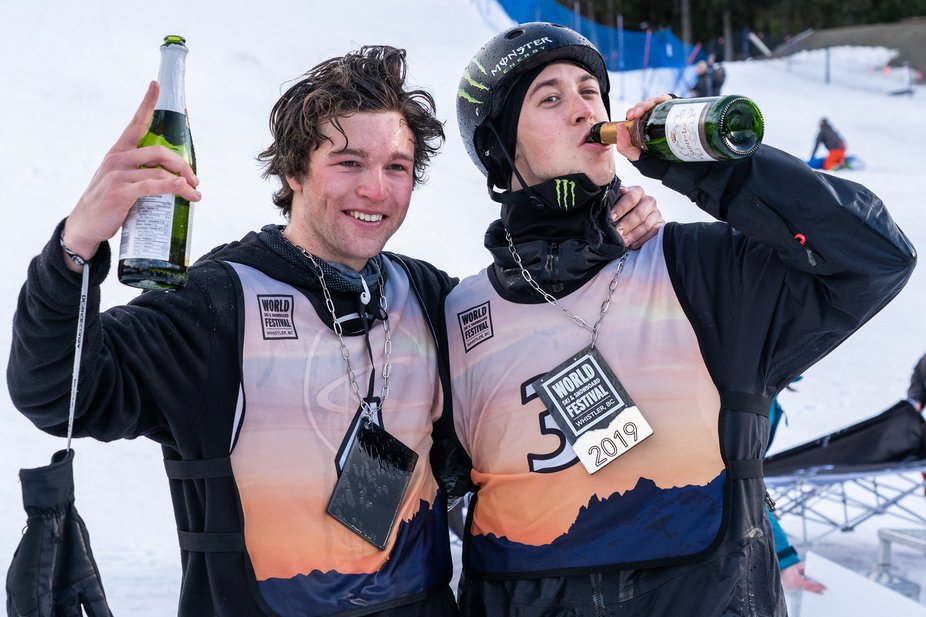 On the ladies' side; 28-year-old Swiss rider Sarah Hoefflin took the win with a final score of 170. Like ABM, she went full throttle all the way to the end, throwing down one of her highest scoring trick of the day on her final run. Similarly, last year's winner Elena Gaskell pushed hard on her final jump, putting herself in second place with a final score of 149.75. Third place went to local favourite, Yuki Tsubota who ended her day with 144.75.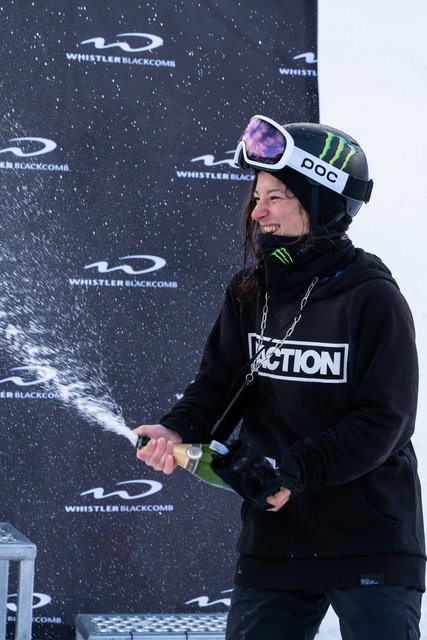 Big ups to all the athletes who pushed through the rain and still managed to entertain a huge crowd of fans with their exceptional skiing.
The WSSF's Big Air competitions are proudly supported by the Resort Municipality of Whistler, in partnership with funding from the Province of British Columbia.
https://www.newschoolers.com/videos/watch/931235/Sp-akwus-Ski-Invitational-Big-Air---WSSF---2019
Photos by Mitch Winton