The 2019 World Ski and Snowboard Festival is in the books. Five full days of art, action and antics are done, now stored in the collective memory of WSSF's participants as tokens of a time well had.
Now in its 23rd year, WSSF is a celebration of those aspects of Whistler culture that make it truly special. A 2,000 vertical-foot ski race or a career showcase of professional photography are but two examples of the kind of supreme talent that this place invites and, for these few spring days, puts on full blast. WSSF is also a party, a corporate-sponsored extravaganza, and a festival in the truest sense of the word.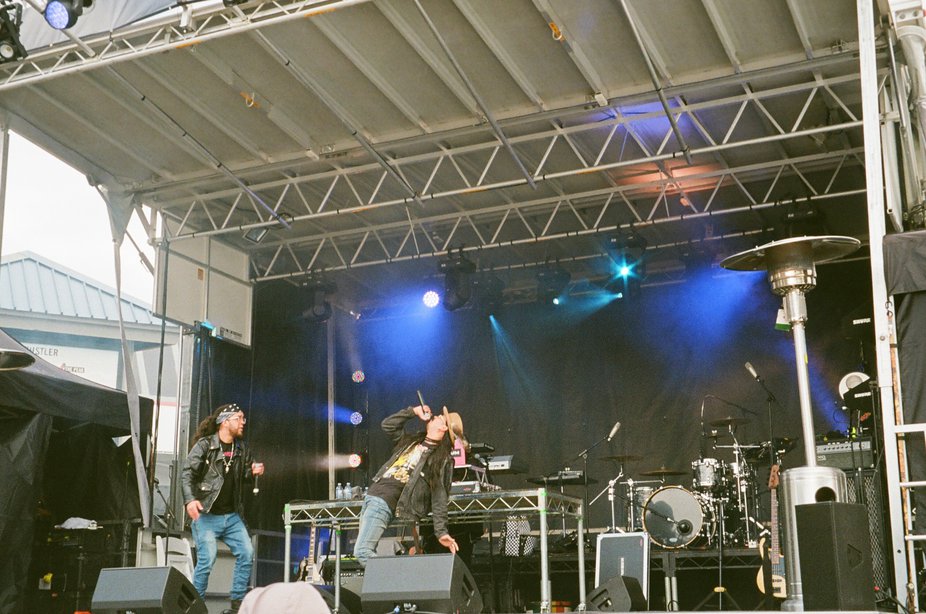 Snotty Nose Rez Kids raucously on centre stage
Newschoolers was once again honored to attend the JP Auclair Memorial, hosted by Whistler Blackcomb and presented by Alpine Initiatives. JP was a legend of the sport, and Thursday's on-hill quarter pipe session was a fitting act of remembrance for someone who did so much to shape freeskiing. The day before, a who's-who of Whistlerites came together at Handlebar in the upper village, ostensibly to register for the event but in reality, to tilt a few beers and say hello to good friends. A common refrain among guests was this: "WSSF eh? Here we go."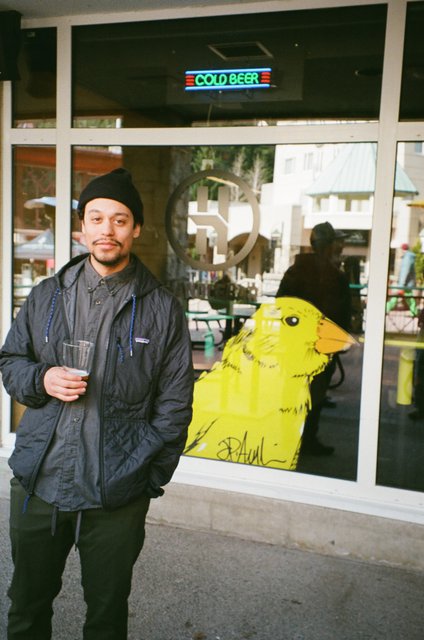 Newschoolers' own Peter Matlashewski out to honour JP Auclair
This is the thing about festivals; once they are underway they create their own sense of time: experience becomes subjective, relative. There is so much to see in each day, so much do to that it is easy to get lost in the moment or have the moments fuse together.
So from Wednesday through Sunday, it was a matter of bumping into familiar faces both day and night, rain or shine, above ground or under and think "Festival eh? This is it!"
Still, the most important event for us at Newschoolers was the JP Memorial. It has been said before, but Whistler is a fitting venue for such a notable skier to be remembered, especially during WSSF. This is a cradle of mountain culture.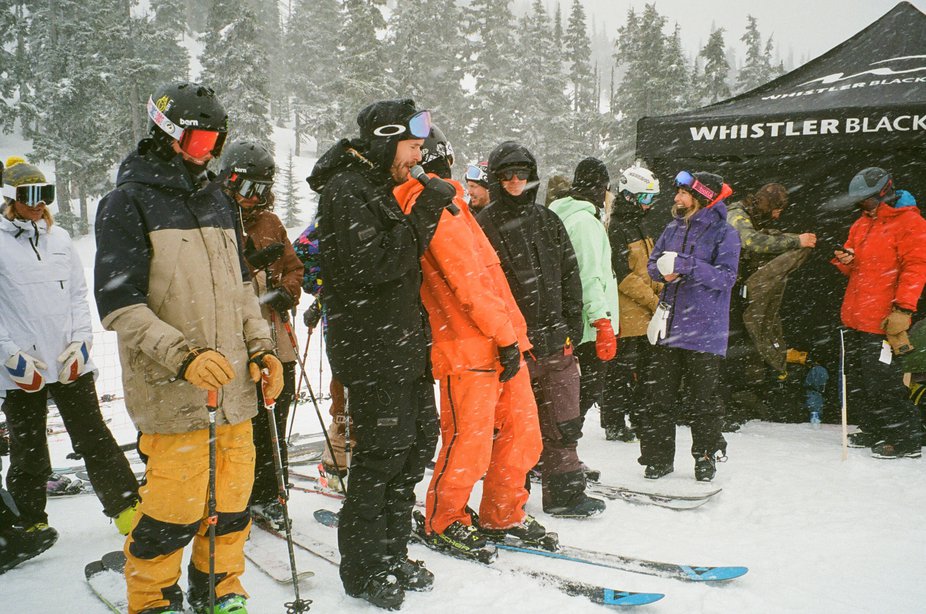 Reed Speedman on the mic for the JP Memorial
On hill to commemorate were a number of professionals and semi-pros, Olympians and amateurs, each one happy to share the legacy of JP, and to sip a couple clandestine beers in the driving April snow.
Parker White once again led the session, boosting massively out of the QP, mullet in view, energy unbounded. Behind him was Vincent Gagnier, who likely hiked for the most hits and paid tribute to his Quebec contemporary with a number of grabs including, of course, the mute. Cassie Sharpe threw down a single cork 9, Maude Raymond and KC Deane shared a handplant, Chris Logan cheered, Mike Douglas presided.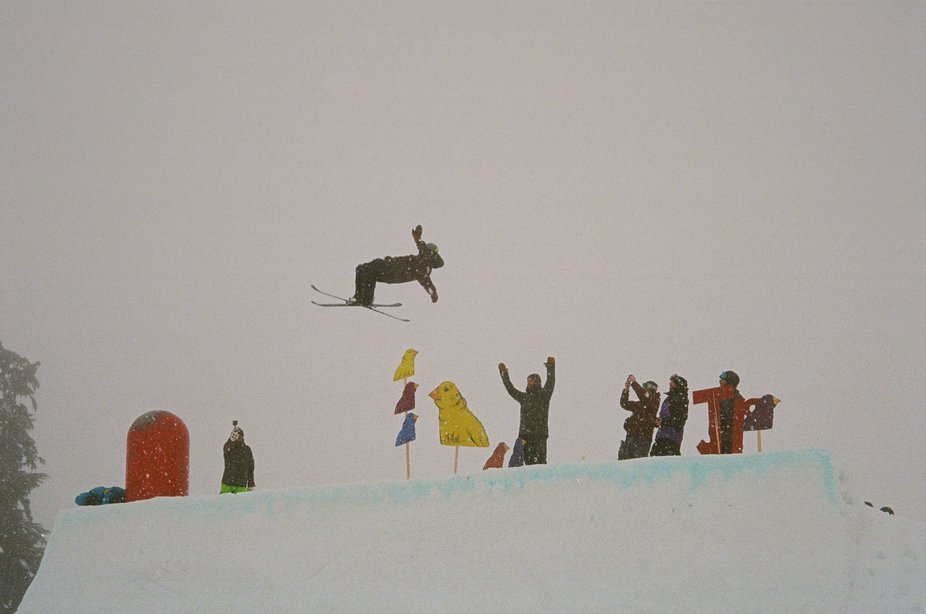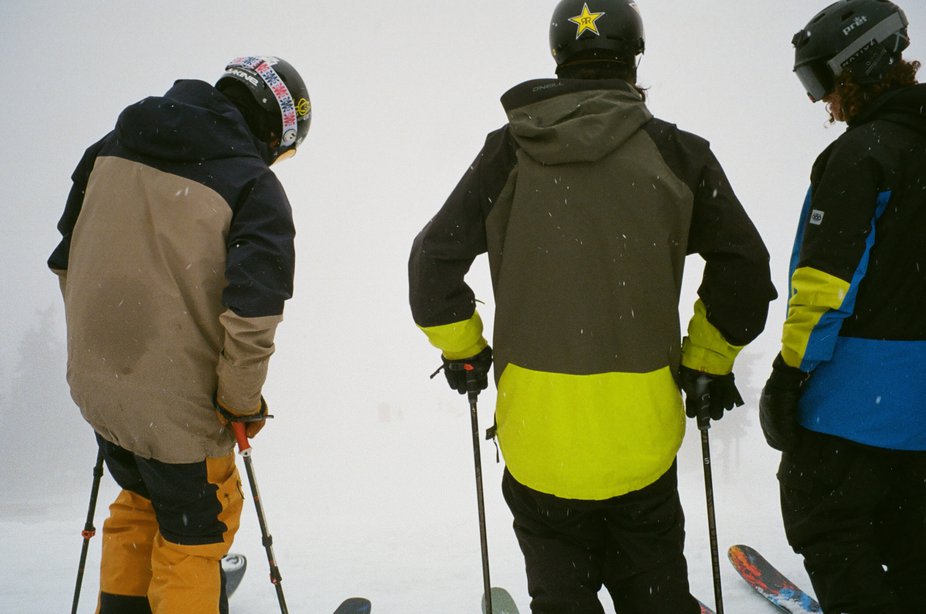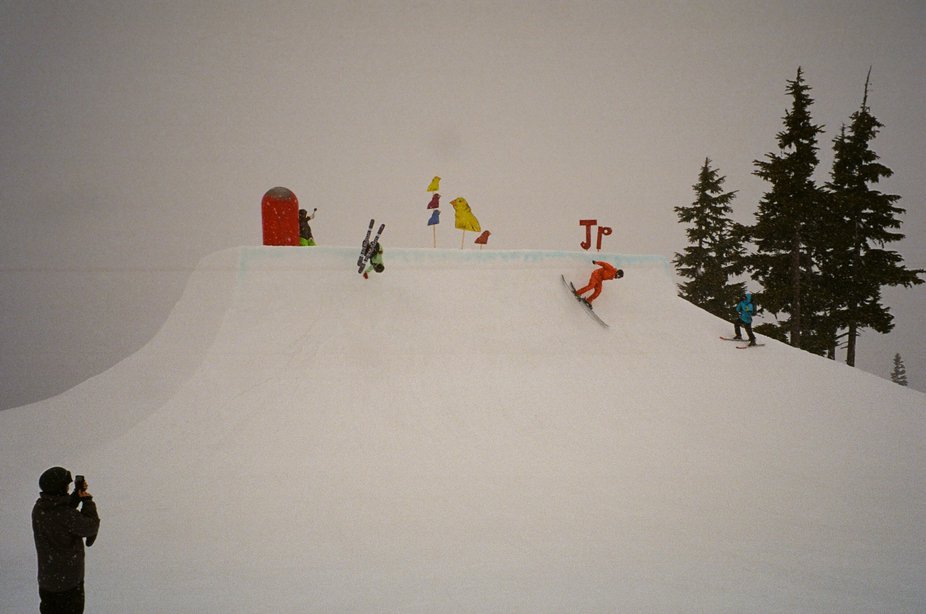 Later, during the Memorial trivia session, Jeff Schmuck's winning streak stopped at 1 as he was dethroned by Douglas's team as well as Gagnier's. There was high drama as host Micah Abrams weathered an onslaught of yelling about the veracity of certain answers. For the record, the first ever switch backflip was landed by JF Cusson, not Philou Poirier. The Newschoolers table ended well out of the running but had fun anyway.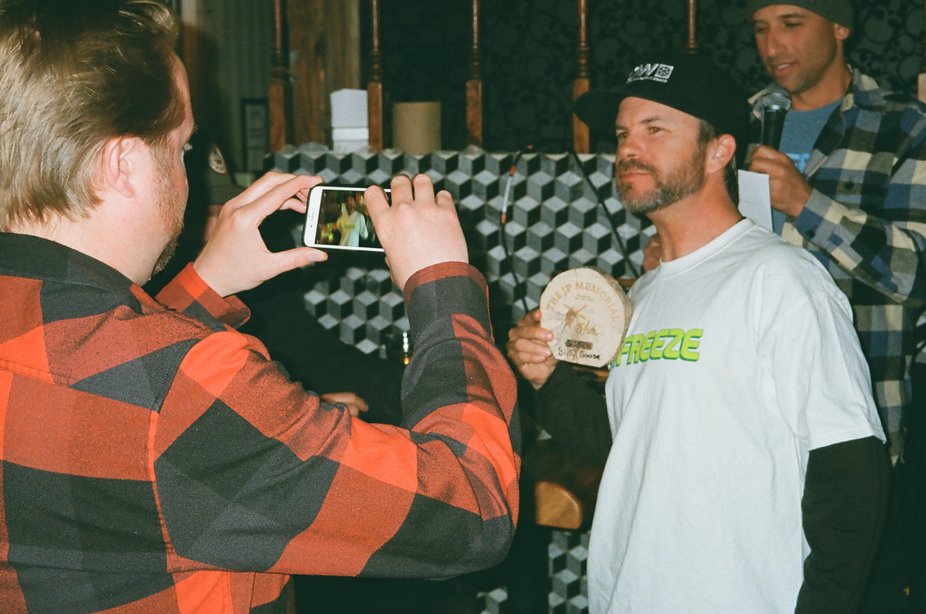 Mike Douglas receives the Silliest Goose award for his Dizzouglas costume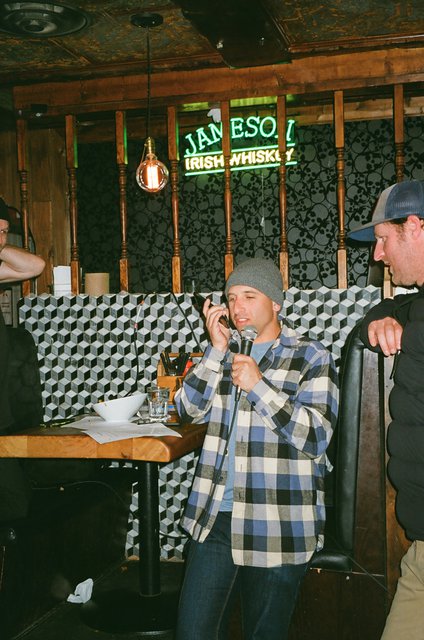 Micah Abrams on the phone with PBP founder Johnny Decesare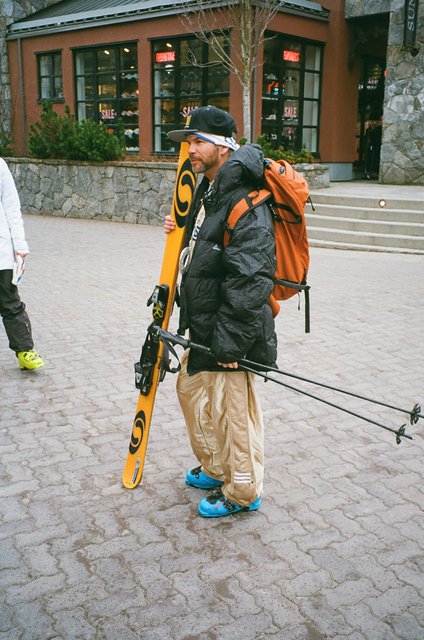 Dizzouglas Himself
And fun, basically, is the best thing you can have at WSSF. Just ask Morgan Tien, of the Intersection-winning Los Amigos crew, who ate shit halfway down Chopsticks, off of Peak Chair. "I shattered my clavicle, I fractured my tibia and I broke three toes in my left foot," he said from his wheelchair in the audience.
Despite his injury, Tien shouted, from the middle of his screaming crew who turned the area around his wheelchair into a deafening mosh pit, that tonight's win was "one of the most incredible feelings I've ever had."
Amen, brother.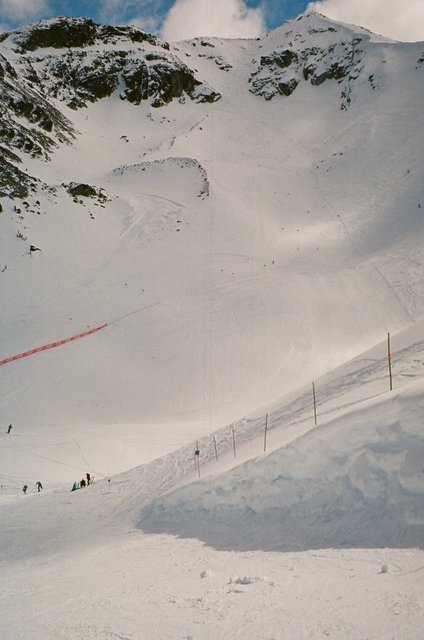 Saudan's!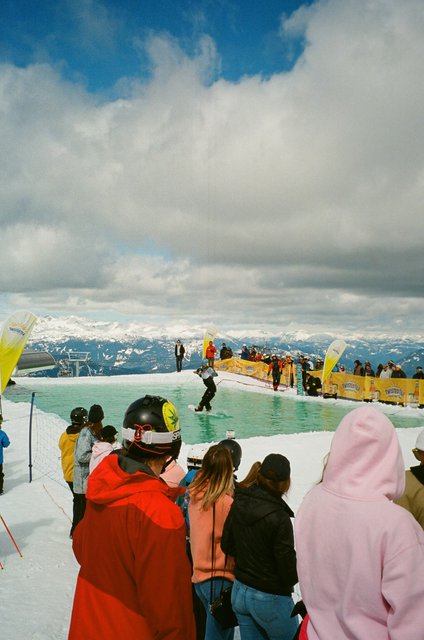 Slush Cup!
Whether it was racing down Saudan's or splashing down in the slush cup or refilling a couple pitchers, WSSF 2019 delivered a true, beautiful festival experience.