words by Jeff Schmuck
High up on Blackcomb mountain above beautiful Whistler, BC, WSI's coveted superpipe competition began today with the qualifying round. As the same spring fog that has plagued the event for years came and went, and came, and went, the broad and talented field of 72 men and women was narrowed down to 28 for Friday's semi-finals in front of a modest crowd of media, team managers and cheering parents and siblings.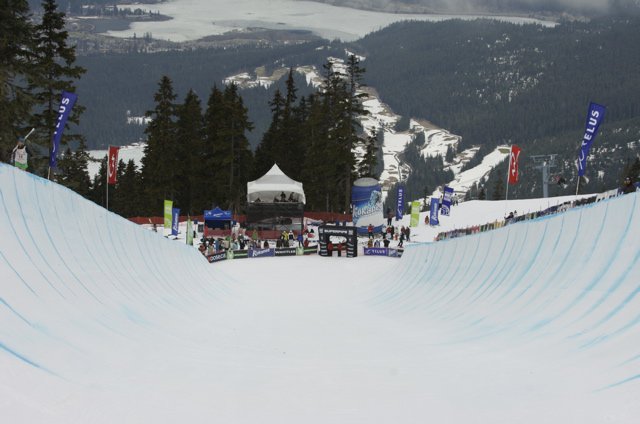 another WSI, another beautiful pipe
The ladies were up first and highlights included Dania Assaly tearing up the pipe like an ex-boyfriend with 5's, 7's and a first hit 9, Virginie Favre continuing to do her thing by combining technical prowess with her buttery smooth style and another strong showing from Kristi Leskinen, who has been skiing as good as she ever has all year long.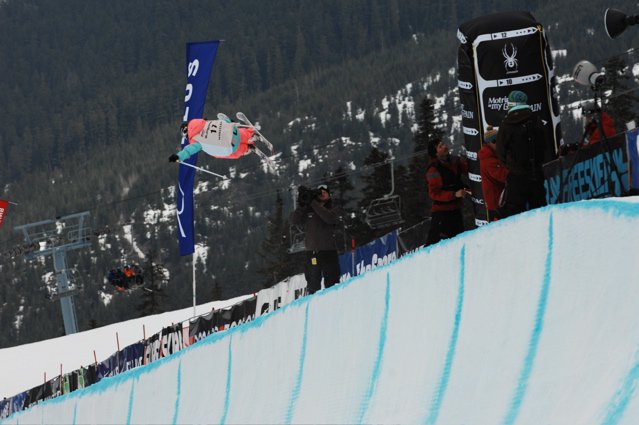 Virginie Favre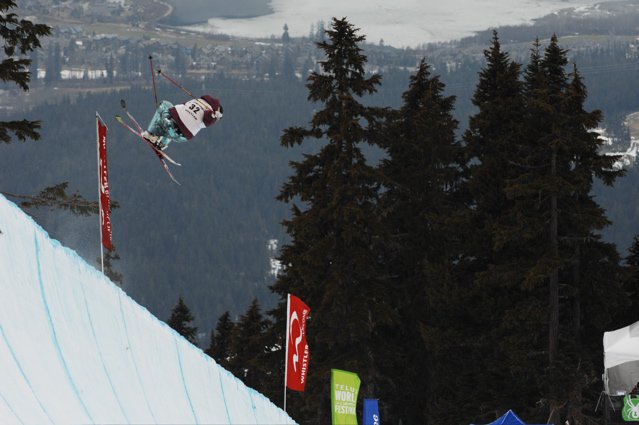 Kristi Leskinen
Special mention needs to go out to the toughest competitor at the World Ski & Snowboard Festival, Roz Groenewoud, who after bashing her face open at Masters and throwing down huge 10's at big air, had another tough morning by failing to qualify after hitting the deck super hard not once, but twice, and then smashing into the metal signage on her third run...but continued to dust herself off and go back up top for another crack at it until the heat was over.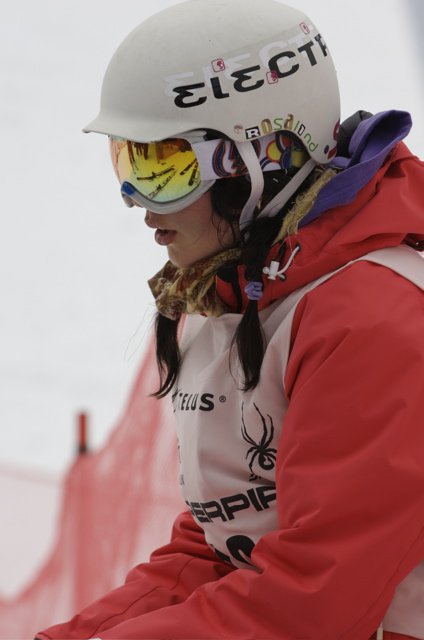 Ironwoman: Rosalind Groenewoud
On the men's side of things the usual suspects of Tucker Perkins, Matt Margetts (who is the man in case you hadn't noticed as of late), Banks Gilberti and Nathan Wood tricked their way onto the next stage of the game while newcomers David Wise, Jack Sullan and Eric Kallbom turned heads with their respective offerings.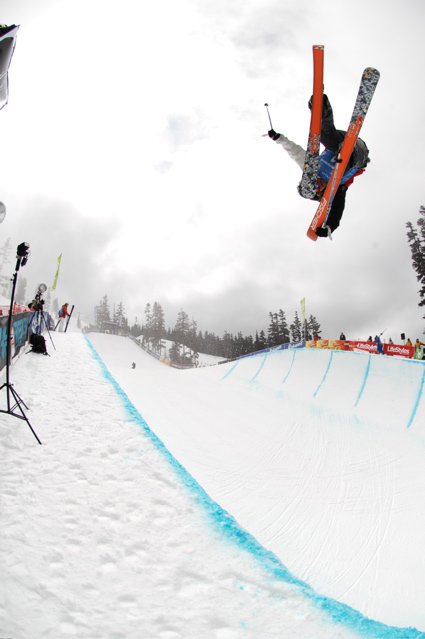 Just For Men spokesman Mike Mertion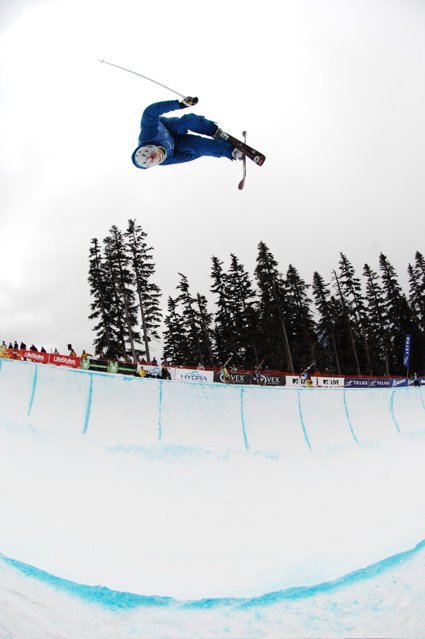 Tucker Perkins, continuing his reign of terror on halfpipes across the globe
Tomorrow the athletes will get another day off (likely making for some serious partying at tonight's Playboy Mansion party presented by Comor Sports) before heading back up to the crisp and meticulously crafted superpipe on Friday for the semi-finals, where the field will be further dwindled down for the big show at Saturday's finals.
 
RESULTS