At big events like this, nothing is left to chance when it comes to the gear the riders are using, but the people doing the work rarely get any recognition. In this article I wanted to show you what happens up at the top, come competition day.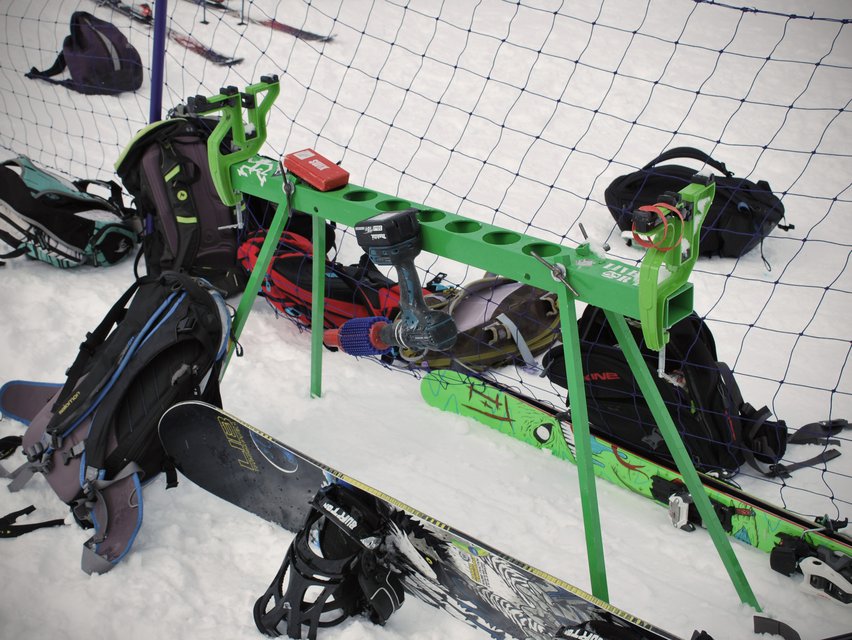 Nothing is left to chance come comp day and the techs have everything they need up the mountain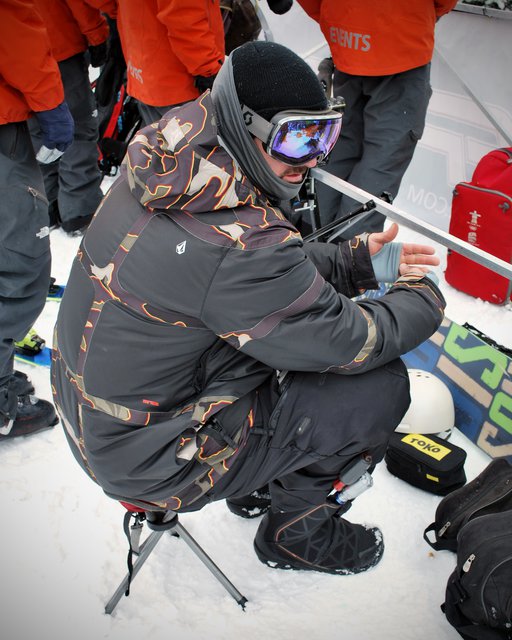 You never know when you might need a screwdriver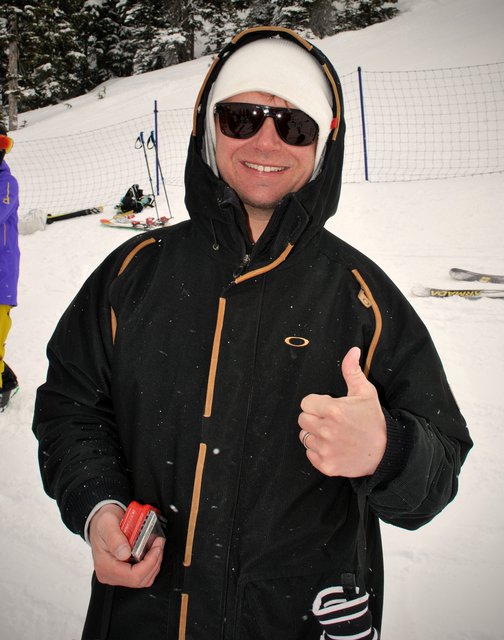 Pat is the British team Manger and is always on hand to help the British riders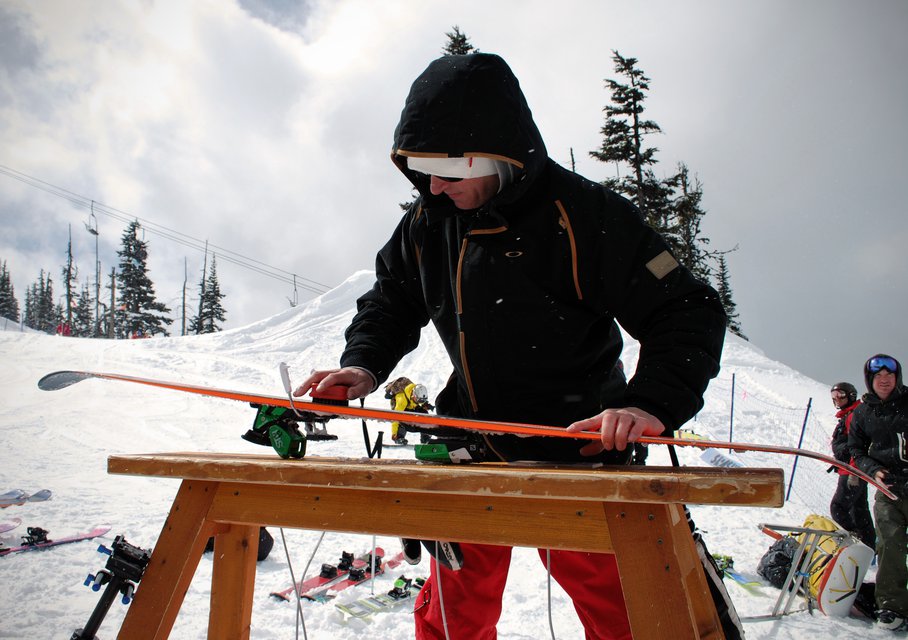 Pat working hard while..........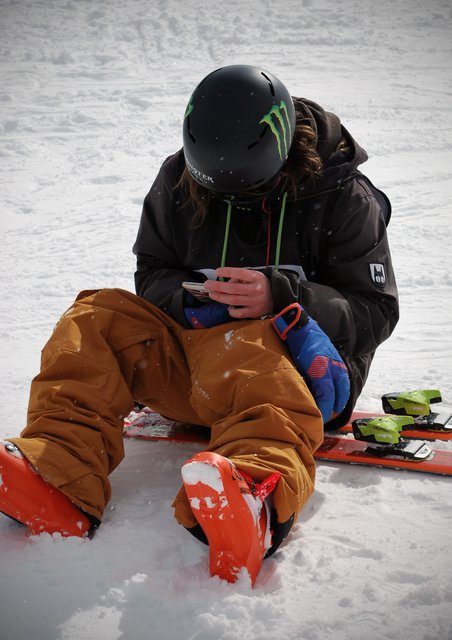 Woodsy sits on his phone.

Remember I mentioned Simon was riding a Prototype ski from Faction yesterday, well I managed to get this spy shot for you with all the info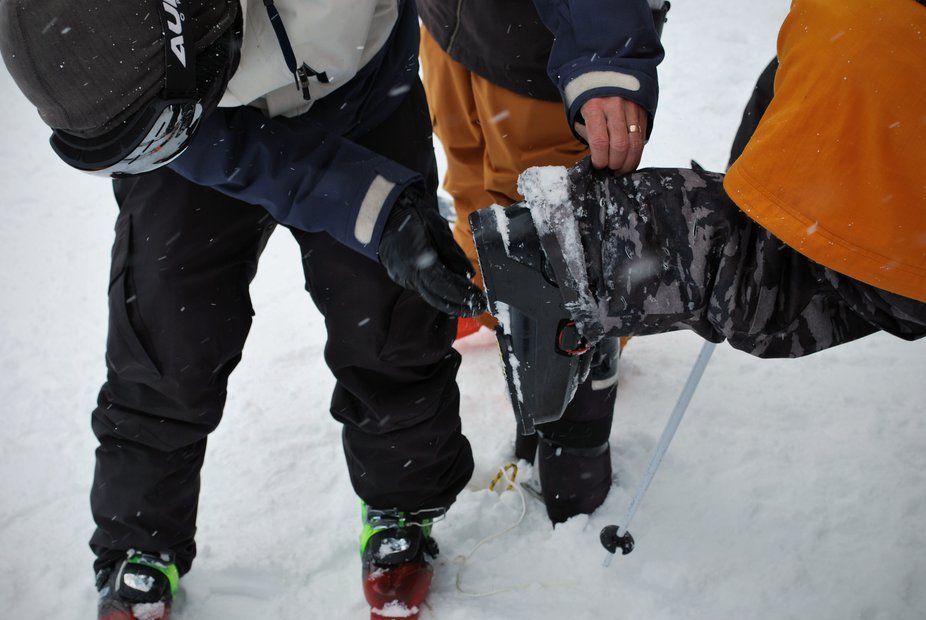 With all the fresh snow boots are cleaned and checked before a rider drops in. Noah Wallace gets the once over before dropping in.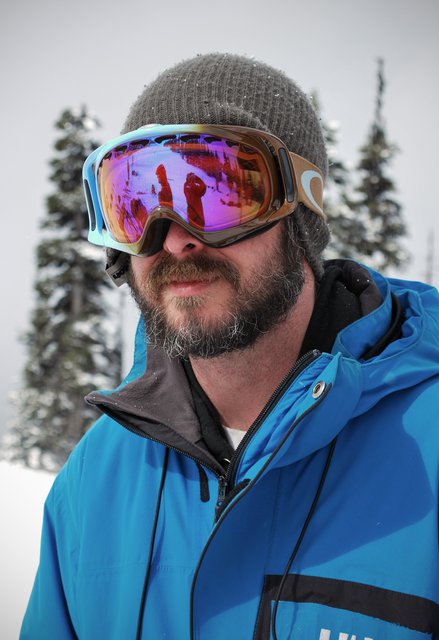 This is the man who did all the base grinding for the Canadian riders. Turtle, as he is known, works in the Whistler Blackcomb tech shop, so if you need work doing while in town, you know they are in safe hands.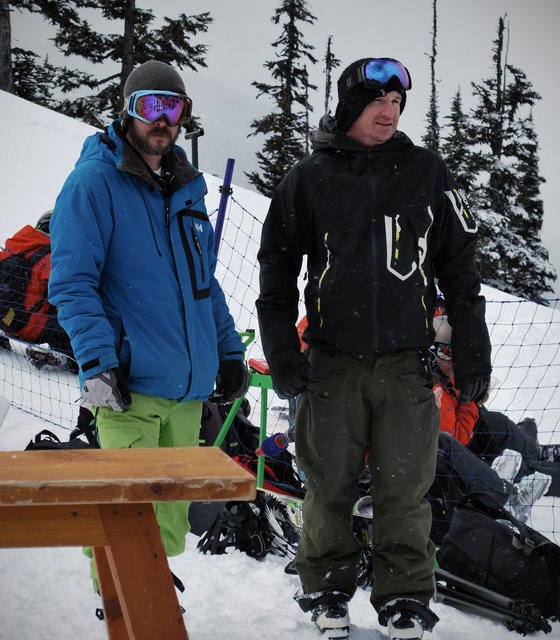 Next to Turtle is BJ. BJ does the waxing for the Canadians so combined these two guys know how to make a ski fast.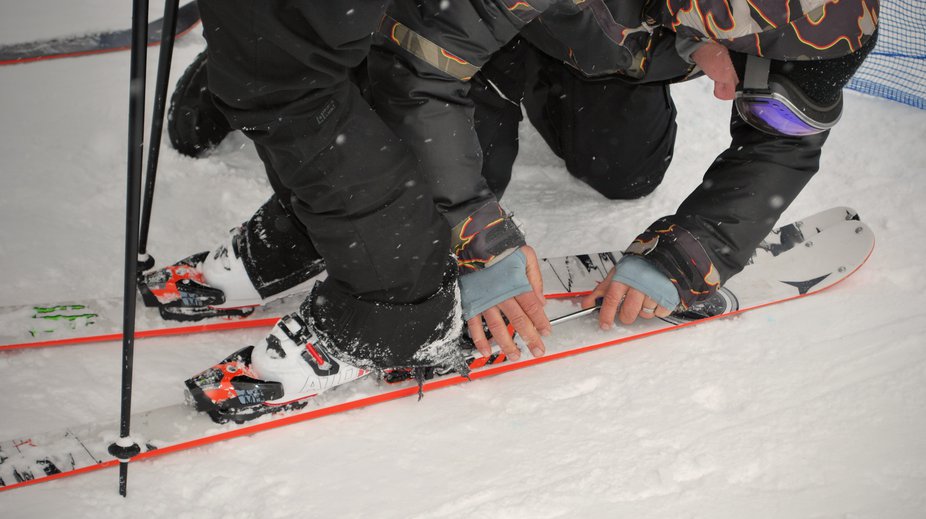 Last minute binding adjustments to Jossi's skis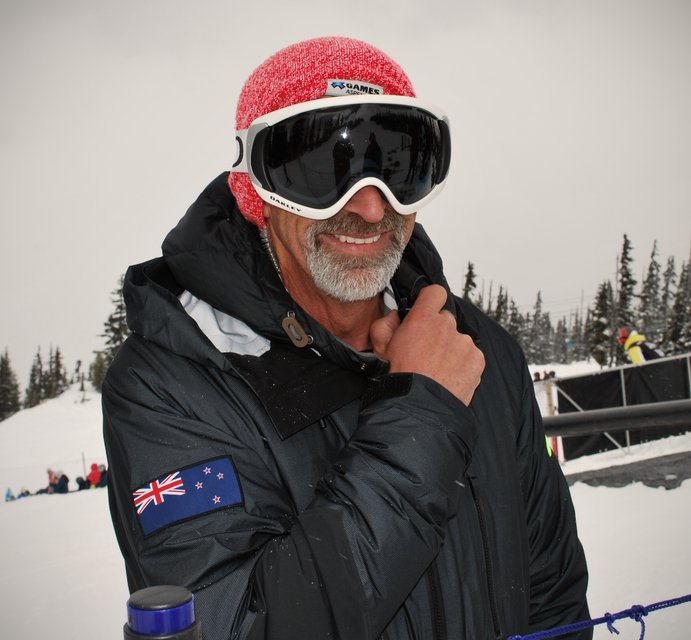 The man behind the Wells brother's success, Bruce Wells. Bruce travels round the world with the boys and he is not afraid to get his hands dirty. I have had him into the shop in the past, to borrow jigs so he could mount up new skis in the evenings.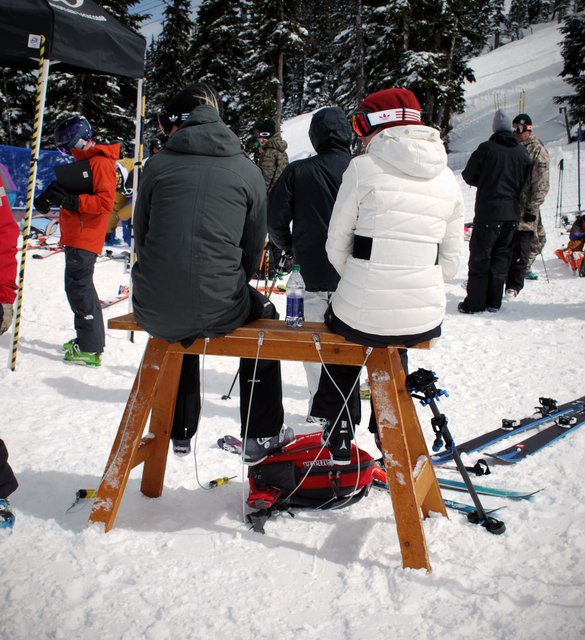 The tech benches also had other benefits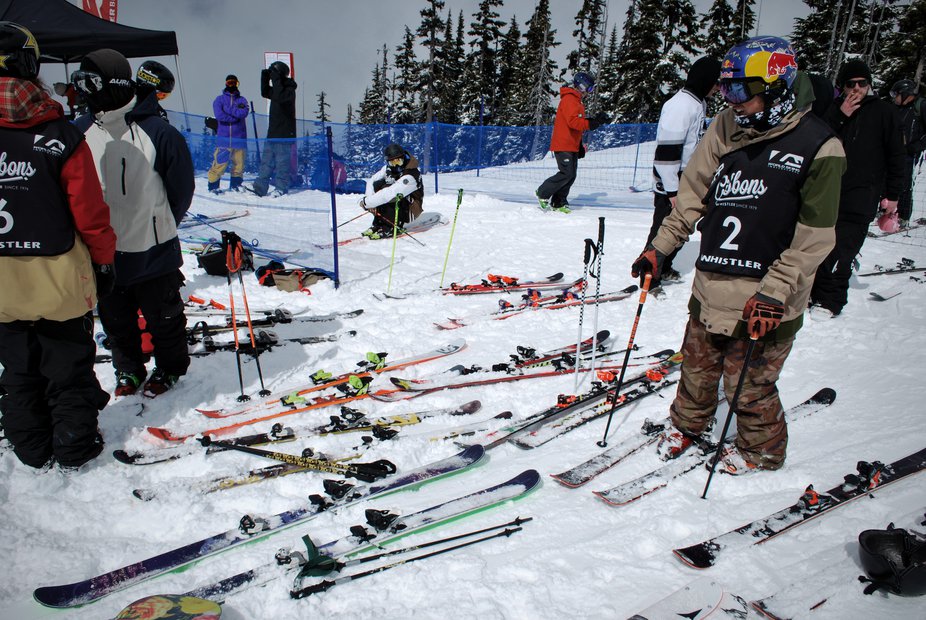 All these skis meant the guy's were kept busy all day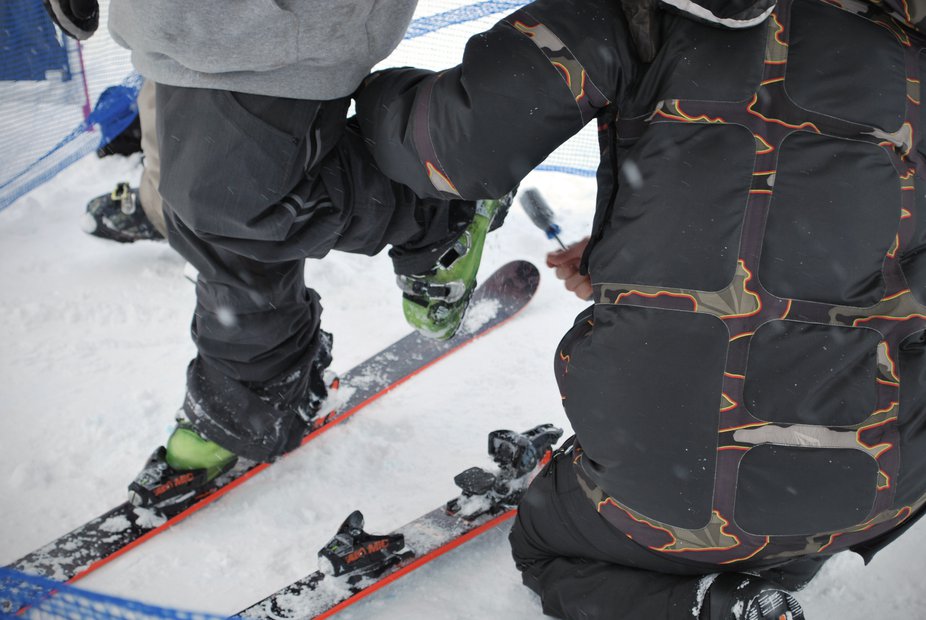 A screwdriver can have many uses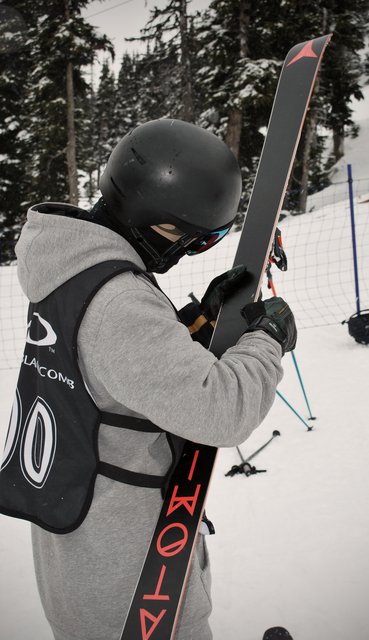 Beau inspects the tune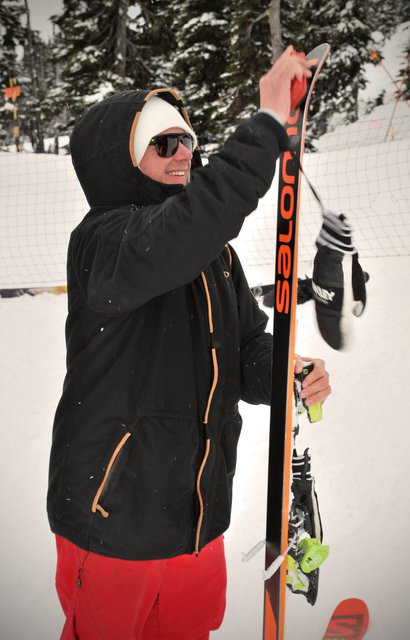 Pat putting the finishing touches to Woodsy's skis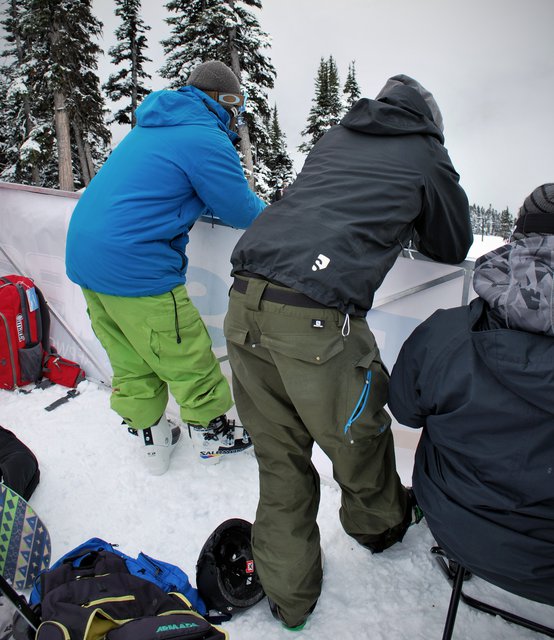 With everything dialed, the guys can check out action.
Big air went down this afternoon but the results are not being announced until this evening, so look out for more coverage right here on Newschoolers