Grand Junction is on the Colorado/Utah border and is pretty desert like.  Though GJ doesn't see much snow they do have a fun little resort called Powderhorn. But on this day with the weather man predicting warm temps and lots of sun I chose to make the trek up to my old stomping grounds of Snowmass. I met up with my old friend and K2s own Aidan Sheahan who did a sick job on getting these pics!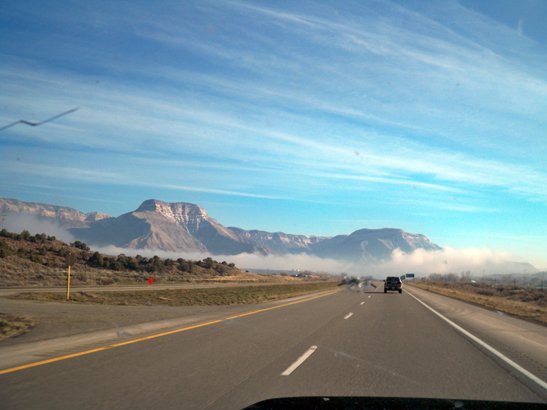 Leaving GJ
Jibbing the ball
Lil Rocket Poke in the pipe
Aidan Sheahan and his shadow, perhaps this means more winter? haha
My best attempt at a royale
You can't come to Colorado with Jibbing the state flag!
There's still some time left in this season so I hope that you all get out there and get some skiing in before it's over.
- Dan Armbruster - LINE Local MC - Colorado