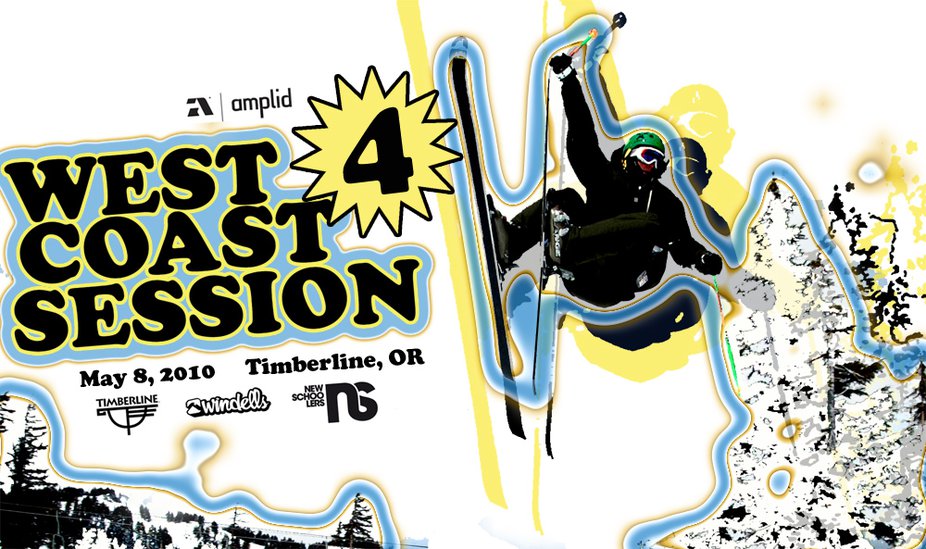 The West Coast Session returns to Mt. Hood on May 5-8, 2010 for a 4th year of friends, fun and skiing, Oregon style.
What does this mean? For many of you it means enjoying free, full online coverage of the Pacific Northwest's most distinctive park event right here on Newschoolers.
For local skiers and die-hard road-trippers, it means getting yourself to Timberline on May 8 to ride the PNW's best spring park with the Amplid team and friends.
Stay tuned for updates...
Riders:
McRae Williams
Alex Martini
Steve Stepp
Kyler Cooley
Collin Collins
Will Berman
Ben Moxham
Tyler Barnes
Jeff Kiesel
Mike Hornbeck
Adam Battersby
Sean Jordan
Witt Foster
Tosh Peters
Max Peters
Tim McChesney
Brady Perron
Corey Vanular
Garrett Russell
Nick Miles
LJ Strenio
Dylan Ferguson
John Kutcher
Shea Flynn
JP Solberg
Media:
Ethan Stone
Rocky Maloney
Drew Smalley
Hennie VJ
Paul Braunstein