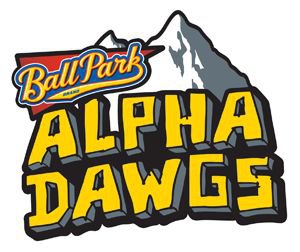 Our first Winter Dew Tour season in the books and that goes hand in hand with the Ball Park Alpha Dawgs award program!
The Ball Park Alpha Dawgs Award will be given to the top three vote getters among eligible athletes. Each award winner will take home $5,000! Who are these athletes? Anyone who is 18 or under, has been a pro less than two years, and competed at all three stops of the Winter Dew Tour. The list is below and voting takes place at http://www.allisports.com/ballparkalphadawgs
Eligible Athletes:
Duncan Adams
Colby Albino
Ross Baker
Elizabeth Beerman
Greg Bretz
Bobby Brown
Matt Duhamel
Brett Esser
Sean Jordan
Gus Kenworthy
Marshall LaCroix
Nick Martini
Tucker Perkins
Evan Schwartz
Taylor Seaton
Byron Wells
Walter Wood
Voting ends on March 18th so head on over to http://www.allisports.com/ballparkalphadawgs and vote for your favorite athlete now!