Source: AroundTheRings.com & USSA.org
Just like the last Olympics, sponsors have been starting to pick up Olympic hopefuls about 6 months prior to the games.
"Visa's over 40-person team roster includes athletes hailing from the U.S., Canada, Europe, Africa, Asia and South America. Amongst the Americans are alpine skier Mikaela Shiffrin (Eagle-Vail, Colo.), snowboarders Chloe Kim (Torrance, Calif.) and Jamie Anderson (South Lake Tahoe, Calif.), freeskiers Gus Kenworthy (Telluride, Colo.), David Wise (Reno, Nev.) and Maggie Voisin (Whitefish, Mont.) and ski jumper Sarah Hendrickson (Park City, Utah)."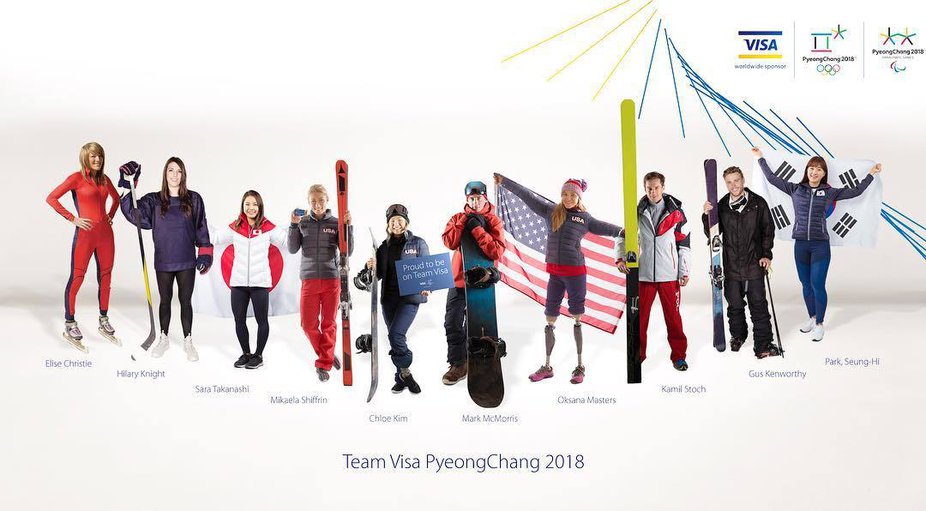 Most of these athletes that aren't big timers in the public world, like Gus Kenworthy, Mark McMorris, & Mikaela Shiffrin, will more than likely be tossed aside shortly after the Olympic Games, just like your roach after a 4AM smoke session with the homies. I know what you're thinking, doesn't Visa help all these athletes out by giving them support & resources? Yes, but it is practically only prior to the Olympics, then they don't give a fuck about them.
Unfortunately, this is a pretty common pattern (that has been beaten to death discussion wise) in sports such as skiing, skateboarding, snowboarding, & others. Big corporations pump money into a sport which is great, for a few select athletes. If they don't make money (or as much as they'd like to be making) they pull out & act like they didn't even exist in that arena.
I hope I'm wrong about this statement this time around, but I highly doubt it.