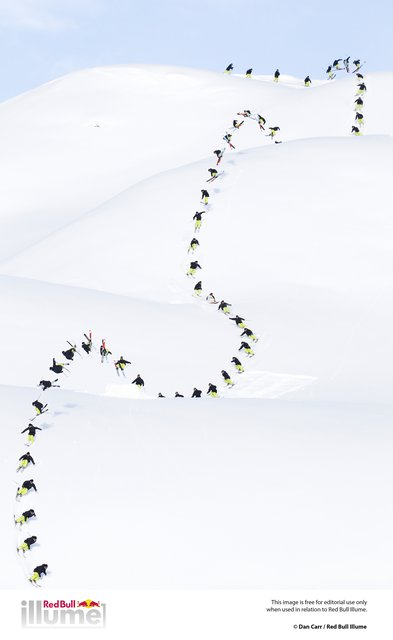 © Dan Carr / Red Bull Illume
A collection of the world's best action sports photography will illuminate Vancouver's Jack Poole Plaza from January 31 – February 8, 2014. Showcasing the most exciting action/adventure sports photography from around the world, the Top 50 images of the 2013 Red Bull Illume contest will be on display outdoors each night after dusk in illuminated 2m x 2m light boxes.
Canada's most talented photographers received accolades at the international photography contest, including Vancouver's own Scott Serfas who won first place in the 'Illumination' category for his photo of professional snowboarder Travis Rice. B.C based photographers Jussi Grznar, Sterling Lorence and Dan Carr were also among the finalists.
The Red Bull Illume exhibit will be completely free and open to the public. An international traveling exhibit in itself, Red Bull Illume's Vancouver stop will be the only one on Canadian soil.
WHAT: Red Bull Illume Photo Exhibit. Nightly outdoor display of the world's best action sports photographs on 2m x 2m light boxes
WHO: Interview B.C based, internationally acclaimed action sports photographers whose work will be showcased at the Red Bull Illume exhibit. Also, speak with Red Bull athletes about what it's like to live life in the lens.
WHEN: Opening Night Gala & Unveiling – January 31 @ 6:30pm onward
Nightly – February 1 to February 8 from 7:00pm onward
WHERE: Jack Poole Plaza
Vancouver, BC