Valentine's Day can be challenging for skiers. It's usually a pow day, so it's easy to forget to do something special for your special someone. Don't worry though, I've got your back. Here are 18 Valentine's Day cards for skiers. You can download the print files here:
Download your own and print them out!
Results are not guaranteed, but chances are if you deliver one of these taped to a new pair of sticks, you're gonna have a good February.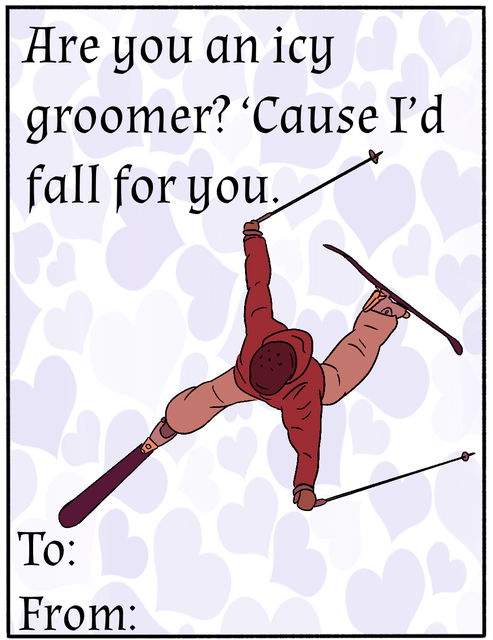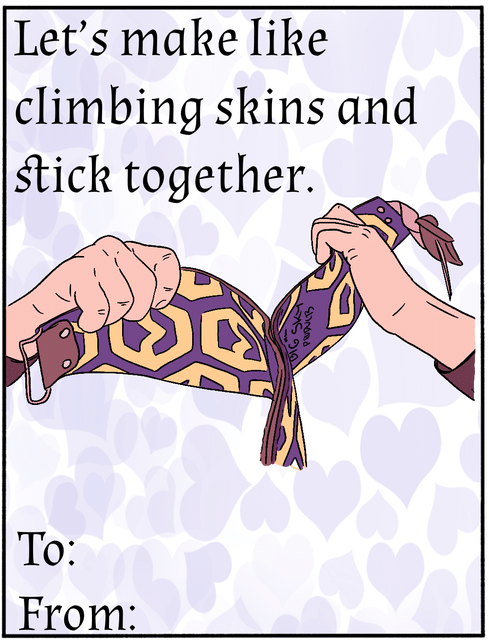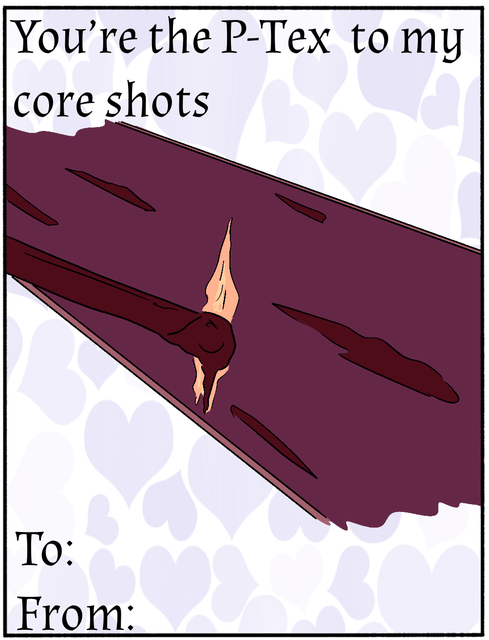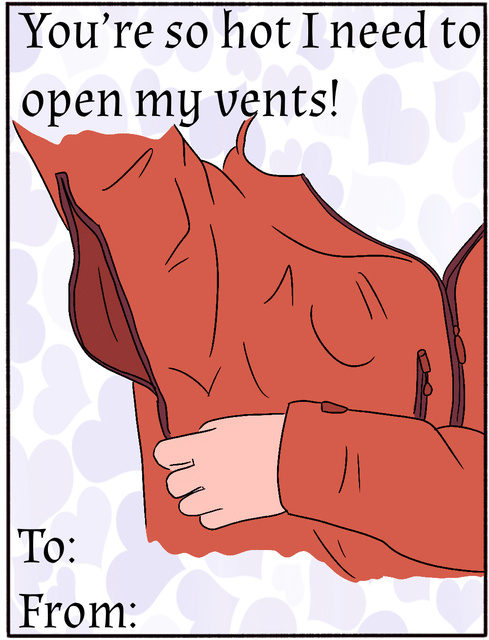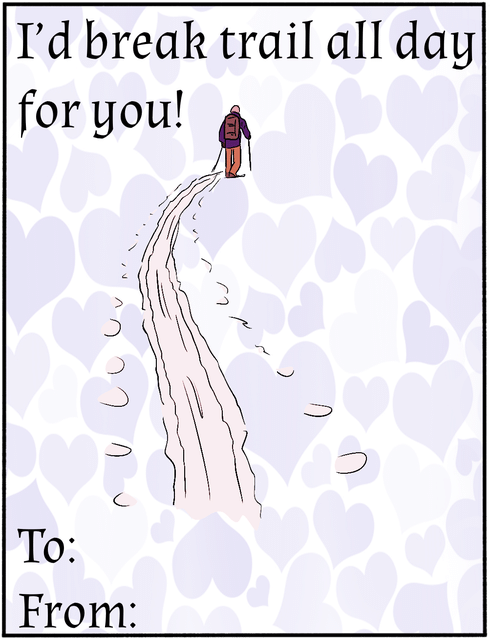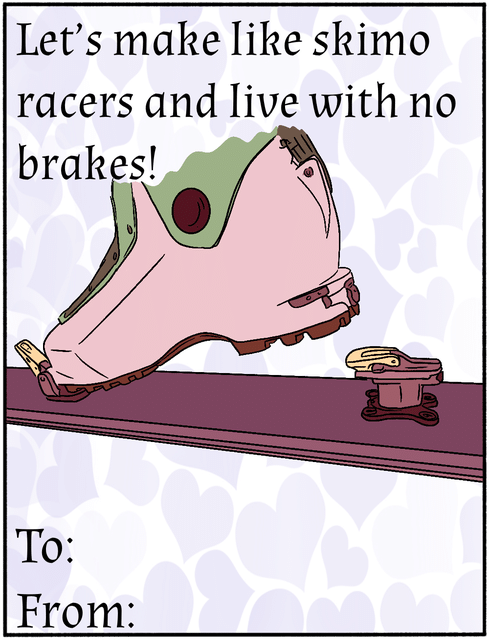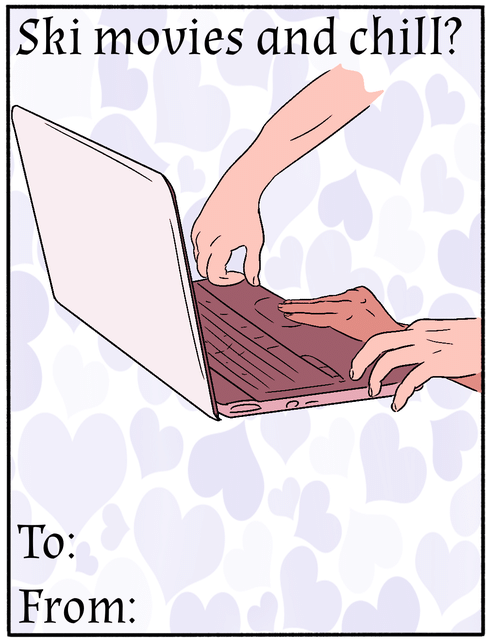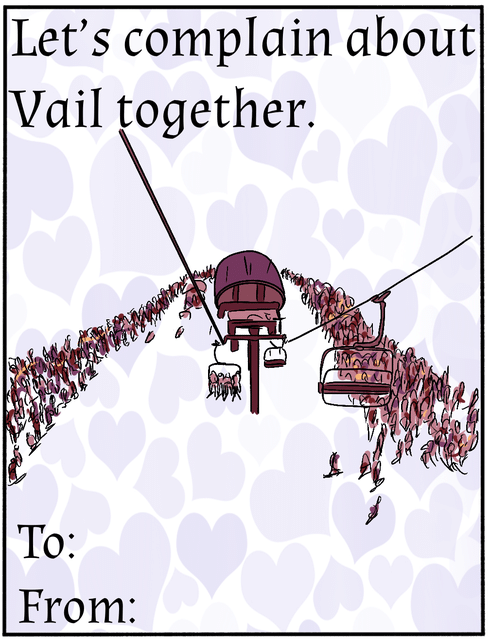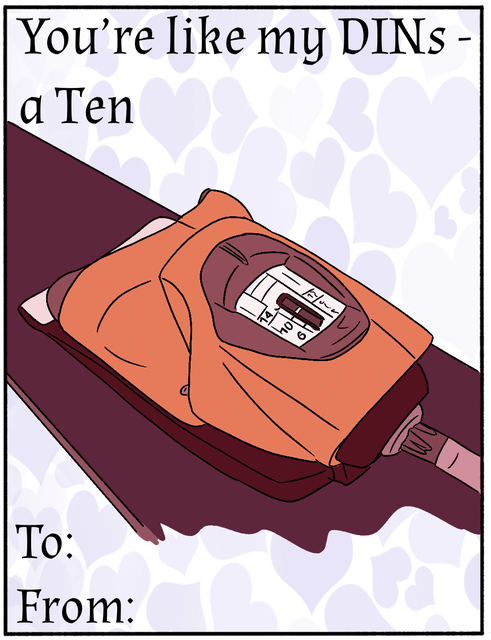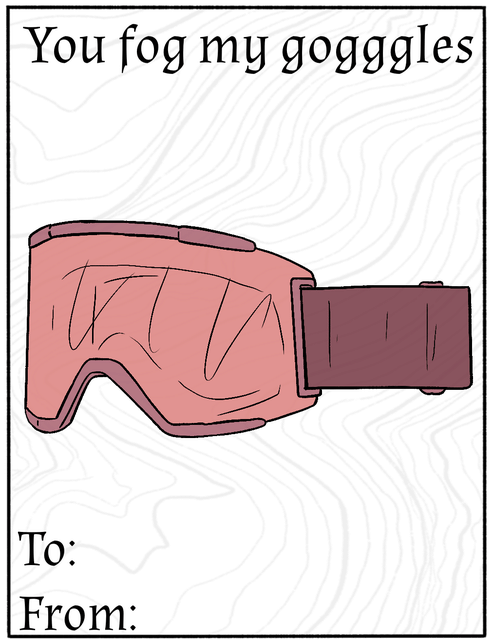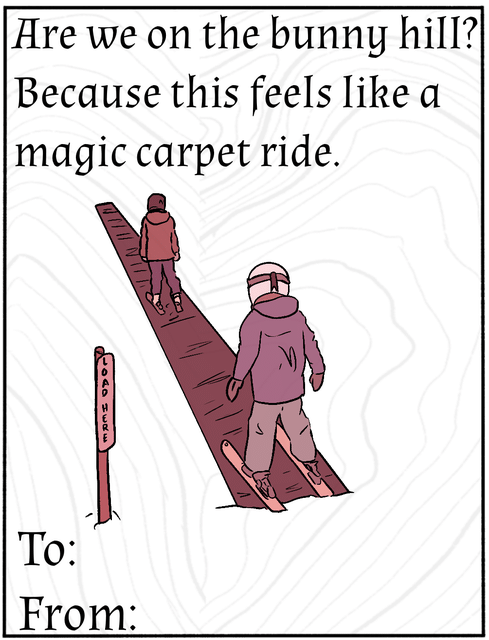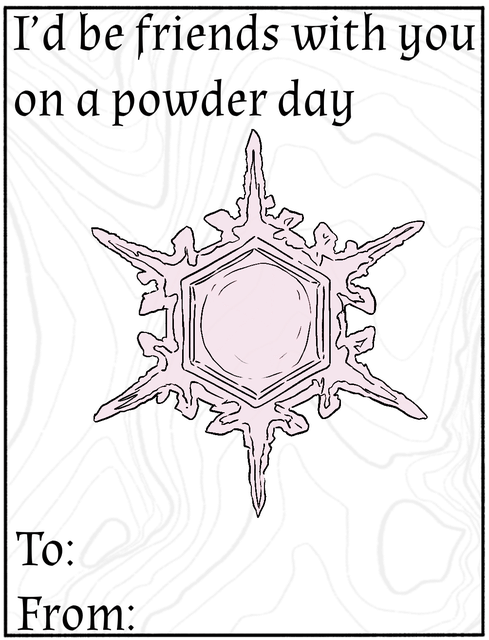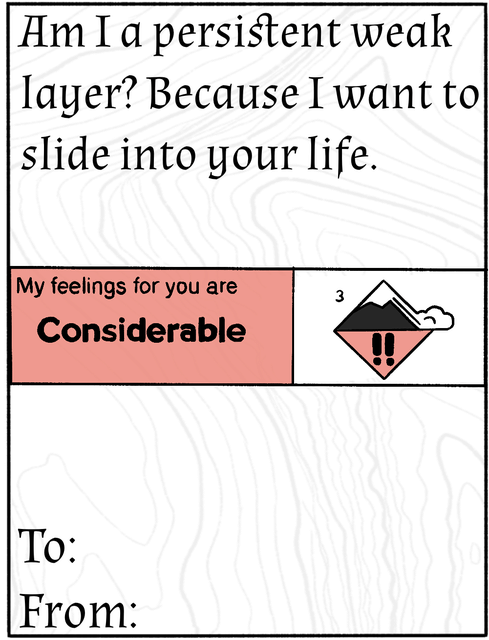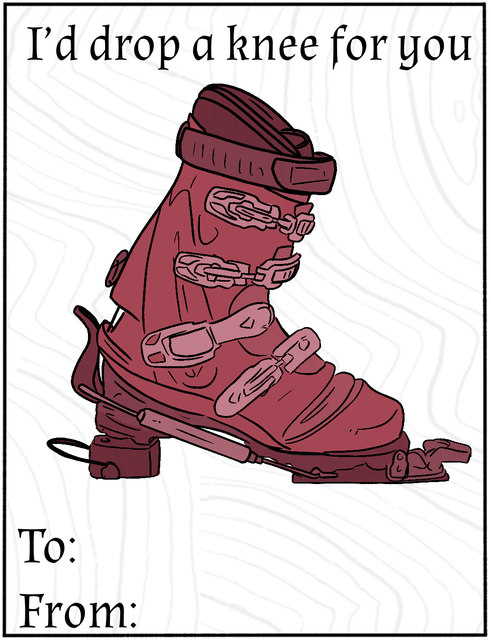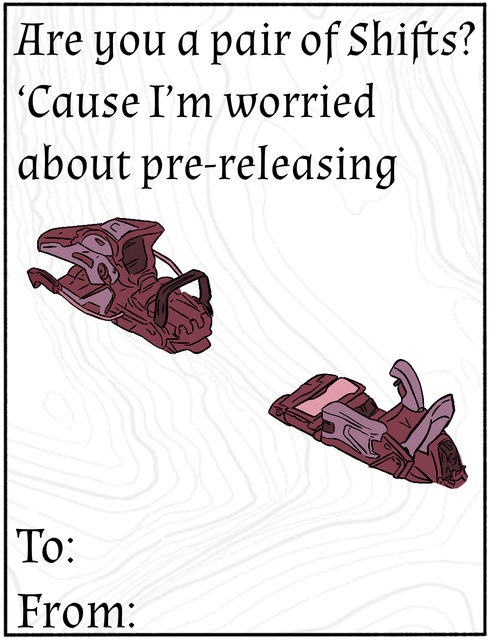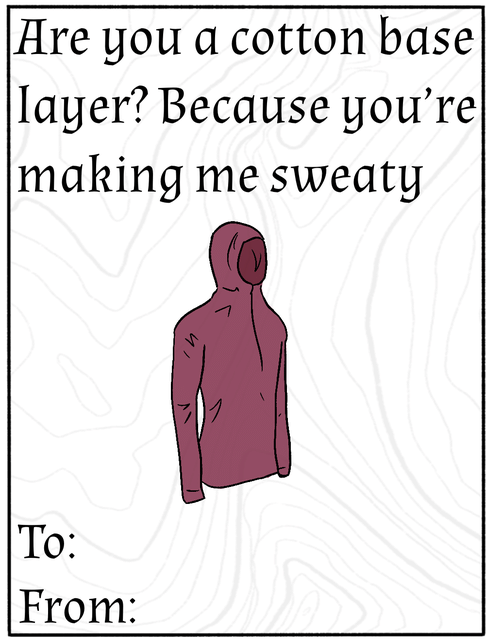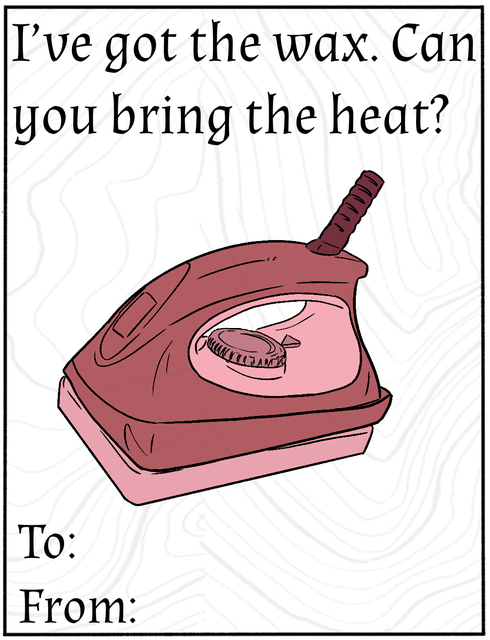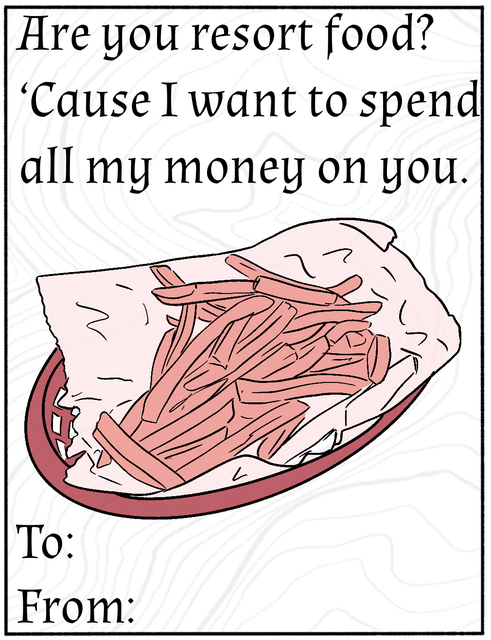 Happy Sappy Holiday!