Ahmet Dadali is on the fast track to ski stardom. From his exploits in Western New York filming with the I Hate NY crew to living in Summit County and a respectable showing in Level 1's Realtime, Ahmet's the man. Unfortunately he will be sidelined this season with a knee injury sustained in the big line at Keystone. I caught up with Ahmet and we talked politics, the economy, and the upcoming election...no, not really. Just read the interview. - Mike RoggeHow ya been man? Umm, I've been pretty down. I had a recent knee injury but I'm trying to bounce back up, doing a lot of rehab right now, so I can come out of this strong.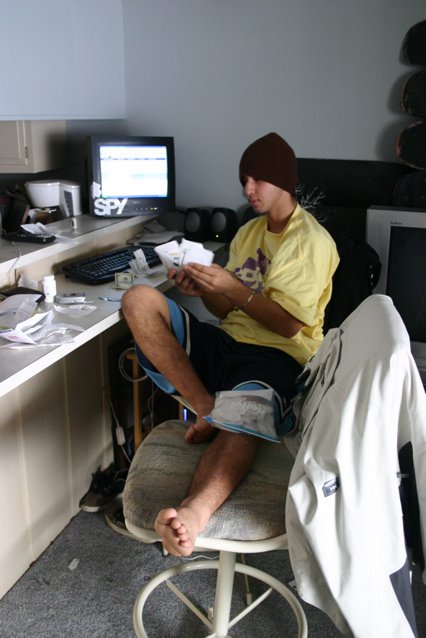 You first broke into the scene with your buddies from the I Hate NY videos. What's happening with those guys and what are they doing these days? They're all killing it right now filming with Meatheads out on the East, some are still finishing up college, my little brother is about to move out here next year. Will Wesson is filming with Josh Berman this year for Level 1 Productions so it's all coming together for everyone right now.Last time I talked to you, you were in Minnesota shooting some rails. Do you think you'll have enough shots for at least a small spot in the movie? I have a few shots that I'm pretty stoked on. I definitely wish I had some jumps put in, but what can you do it happens to everybody and it's happening to me right now. You've been in Colorado for a year or so? This is my first year out in Colorado. I lived out in Utah last year.West Coast vs East Coast. Don't try to hate on the East too much but there are positives to both places right? East Coast has got its mentality. All the East Coast kids over there are real strong in the head. They go out everyday no matter what the temperature or the weather is like. It's real cool out there. The West Coast just has the right conditions to be skiing everyday and for sure a lot more to work with. Both definitely have their positives and negatives. When you busted your knee were you training?Na, I was just having fun out in the park, just skiing, you know? Just skiing, I wouldn't call it training. I don't really like the word training. It's about just skiing. I did a switch ten and landed in a soft spot cause the powder was still on the landing and broke it through. Not much I could do to avoid it, just happy to break it off real hard instead of landing backseat, took it to the max.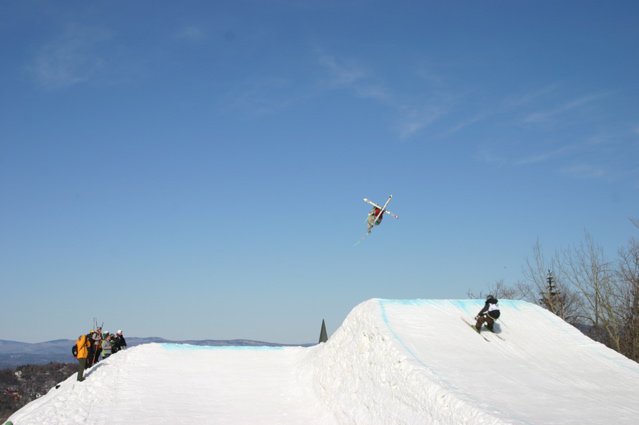 Before the knee injury were you planning on doing any comps this year? I was definitely going to try and hit the competition scene pretty heavy. I had plans to do well. It's pretty disappointing to have an injury so early in the season but...it happens. Do you feel there's more pressure to film a good segment or perform well in competitions? Both. You've got to do both to really succeed in the ski industry right now which is kind of a bummer. I really like filming more than doing competitions but I know you've got to do both to get somewhere.We were talking before, you're living with (Mike) Hornbeck. How's that going? Oh it's great! (laughs) He's one of my best friends and it's good times all the time. He's been real supportive since I went down. He was down there with me the whole time in the medical center, being a real good friend. It's fun as hell, he keeps it interesting in the house all the time.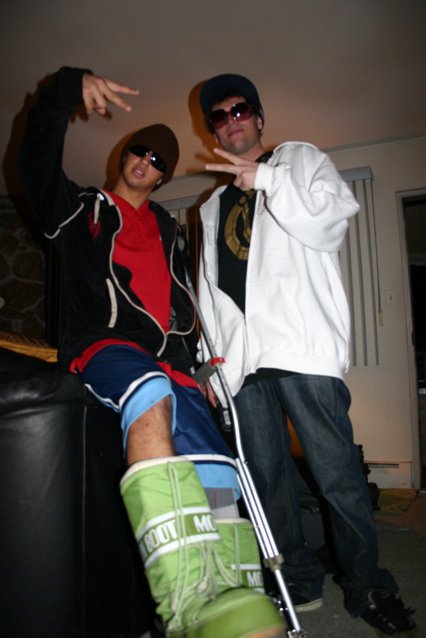 Your brother (Giray Dadali) is coming up in sort of the same way you did. I'm real stoked on that. He's doing really well in competitions so he's going to be a real good competition skier I feel. He'll be out at the US Open and hopefully he'll do well there and I'm real stoked for him.Under Armour recently got in the action sports industry with skiing and snowboarding and you've recently signed with them under new team manager Scott Hibbert. How do you feel about Under Armour getting into skiing? It's awesome man. They're a very supportive company. It's great and I feel real comfortable with the team, there's a couple of us. It's a very supportive team and we've got a lot of say about what's going on. They're a bunch of cool people, I met them all, and agreed with what they were saying. They have a very good view of what's going on and where they want to take the business. They're more of a mainstream company than other outerwear companies. Are you worried about skiing for a larger, mainstream company? Not at all, man. They can do a lot for our sport with how mainstream they are. It's never bad having someone coming in the position to change some stuff and make it better. What's it like having Scott Hibbert as a team manager?It's great. he's one of my good friends so it's going to be a good time being on that team. He knows what's going on in the ski world and that's what you need in a team manager. Always good to have someone get back to you with a phone call. When's surgery and when do you expect to be back on snow?Hold on man, I gotta bowl......Alright man, we're good.So how's that going, bowling on crutches? It's tricky man, I thought I had a strike but I looked back and had one pin still standing. I'm not on my game. Usually it's strikes all across the globe.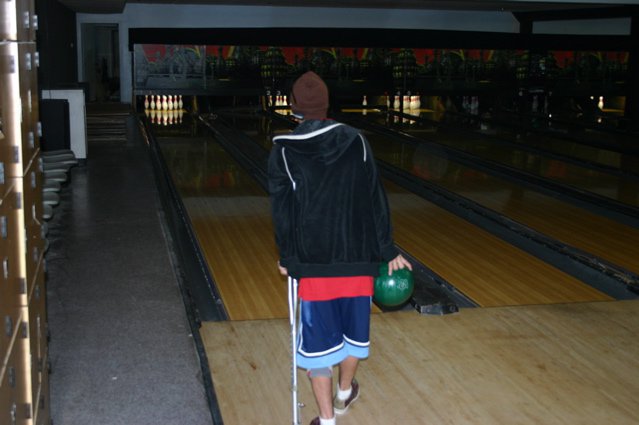 When do you go in for surgery? It's looking like Tuesday, depending on the swelling. So pretty quick, lets hope it goes well and I can get back out as soon as possible. So we could probably expect you back sometime during the summer? It's looking probably late summer. I'm looking at going to New Zealand. I'm hoping we can get something going in New Zealand so I can work hard and get some new tricks and be ready to go next winter. Shout-outs? Oh...shout out to everyone in New York, all my homies out there. I can't name them all cause there's too many to remember. Hornbeck, my roommate. He holds it down and he's a killer. Everyone here at this bowling alley, Chip, Scott See, Frenchie, T-Barnes, Ash, Mike Rogge doing the interview up in here, just everybody, Russell and all them dudes, along with my non-skiing homies from New York. Gotta show the love.