I've realized recently that skiers all seem to have the same aspirations when it comes to cars. We all want something along the lines of a new Tacoma or a trusty Subaru or a big old van to call home. And while that's all fine, I'm a big fan of the weird rigs. So here are a few whacky ski vehicles I came up with over the last week. I'll have some more next week too, so hop in the comments with any suggestions you want to see.
And for a bonus, can you name every ski I featured in the comments? How about every location that I snagged historical topo maps from?
Baja bugs are rad, but a little small for parking lot camping. Thus the tent. I've never used a rooftop tent, but I don't trust 'em. Like, how do you dry them out? Do they just get mildewy and hurt your gas milleage? They seem really great for taking pictures of in front of mountains, but not as practical for everyday life? Convince me otherwise in the comments I guess.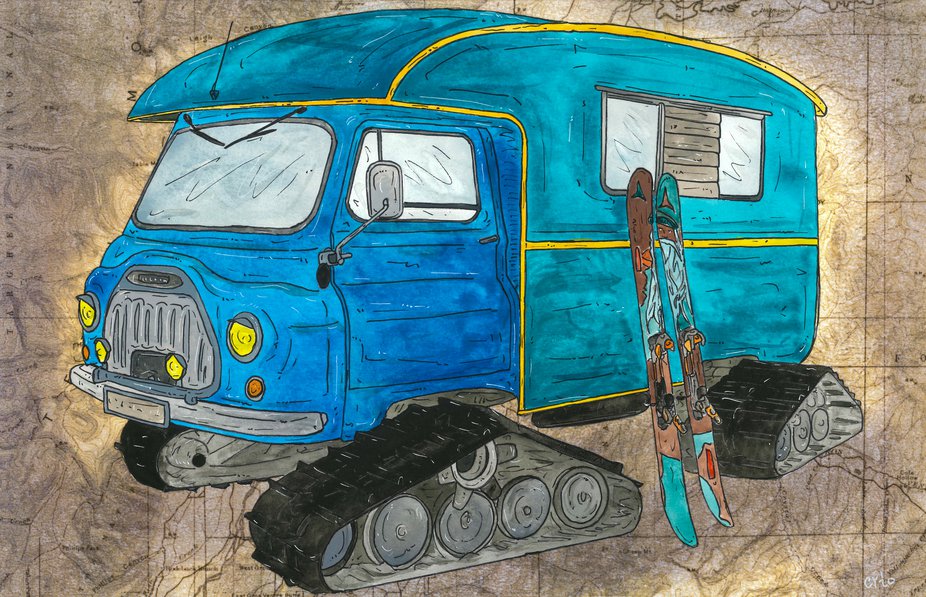 Just drive the ol' ski bus up into the hills and stay there until the snow melts. You know it smells like farts and stale ski socks in there.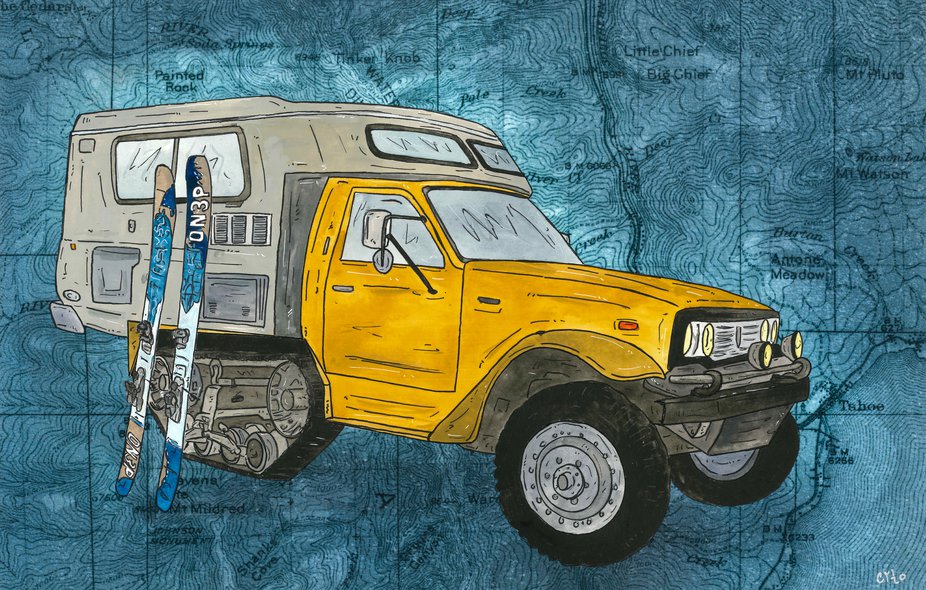 Toyota trucks are cool, old Toyota campers are cool, and halftracks don't get enough love. I feel like I've seen them in Indiana Jones, and The Great Escape, but that's it. There should be more cars that look like one of their parents had a one night stand with a tank,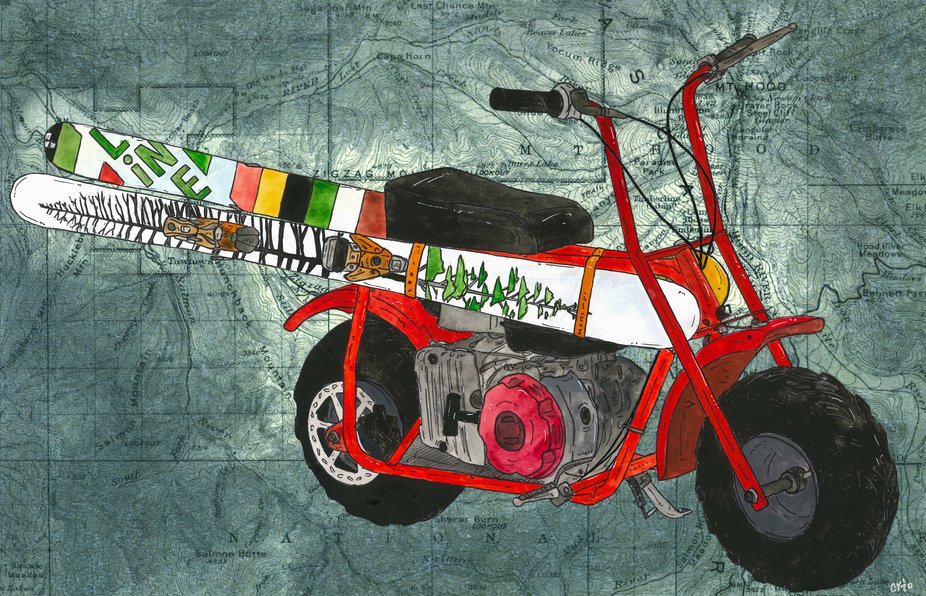 This one's simple. I really really want to buy one of these, make it street legal, and ride it up to the hill. Anybody wanna trade one for a bunch of art and stuff?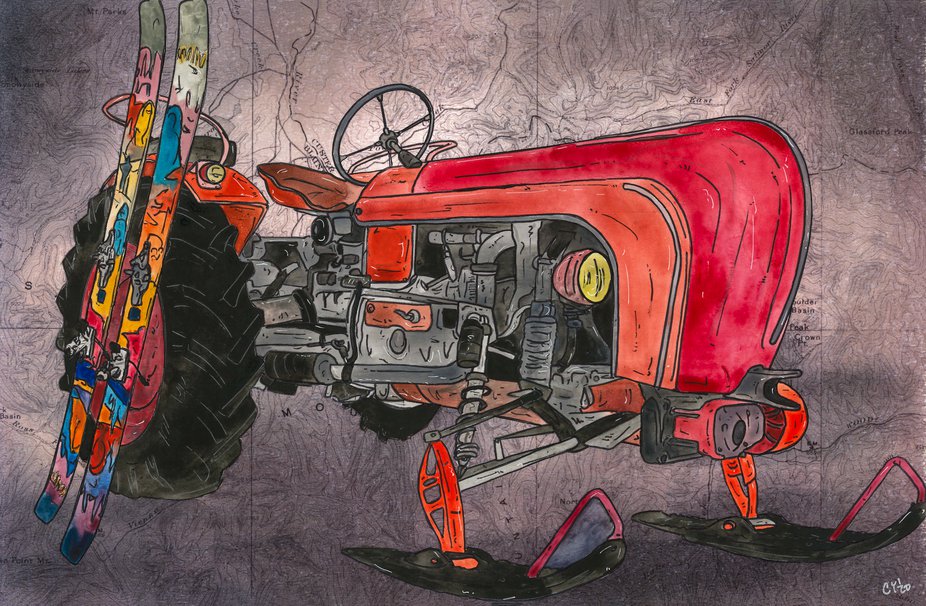 Sleds are cool, but hard to ride. Enter the tractor sled. Plenty of traction, and a great view from the saddle. In retrospect, I should have included a ski rack on this one, but whatever, you'd still get plenty of attention rolling up to the resort on this bad boy.