2011 Ford Campus Rail Jam Tour ? U of U RECAP!
Photos: Drew Diehl
Words: Jake Vivori
For the full photo gallery click HERE!

Ever wonder what skiing and snowboarding looks like in Utah? Put simply, the SLC shreds were born strapped in! With some of the best ski areas in the country within 30 minutes of downtown, it?s no wonder all the locals rip. For the past four years the University of Utah has been one of the gnarliest events of the Ford Campus Rail Jam Tour , and 2011 proved to be no exception.
A few days before the event, the Campus Rail Jam Tour vagrants were welcomed to Salt Lake City with showers, home cooked meals and plenty of ladies for them to drop their cheesy one-liners on. Sunday morning came quickly along with six inches of new snow on the event site. The crew shot-gunned a couple red bulls and shrugged off the past weekend. With the gnarliest build banged out early in the week it was time to breakout the megaphones and spread the news of Thursday?s rail jam in the Ute?s backyard!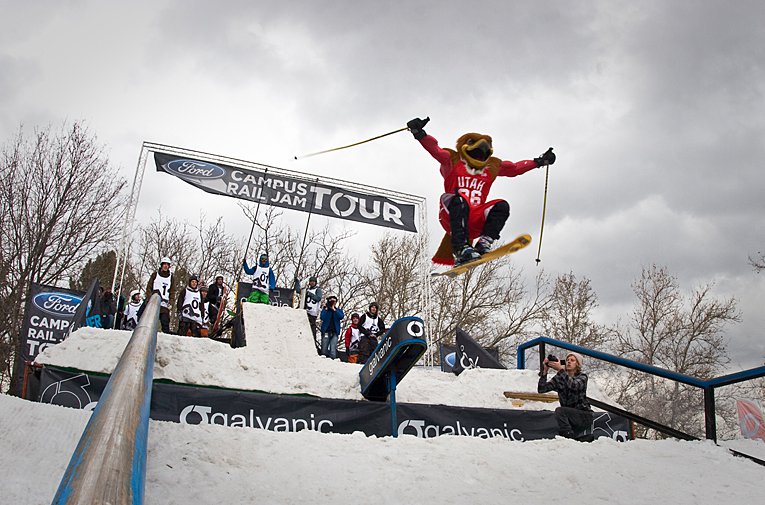 The morning of the event brought a fresh coat of snow to the setup as skiers and snowboarders made their way to the union lawn ready for battle. Before anyone could even settle in riders began dropping in kicking off the event with little bail and a lot of bang!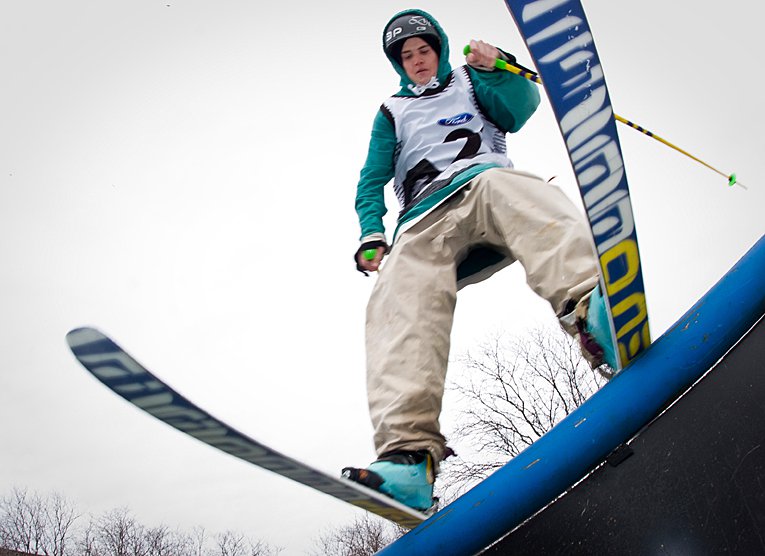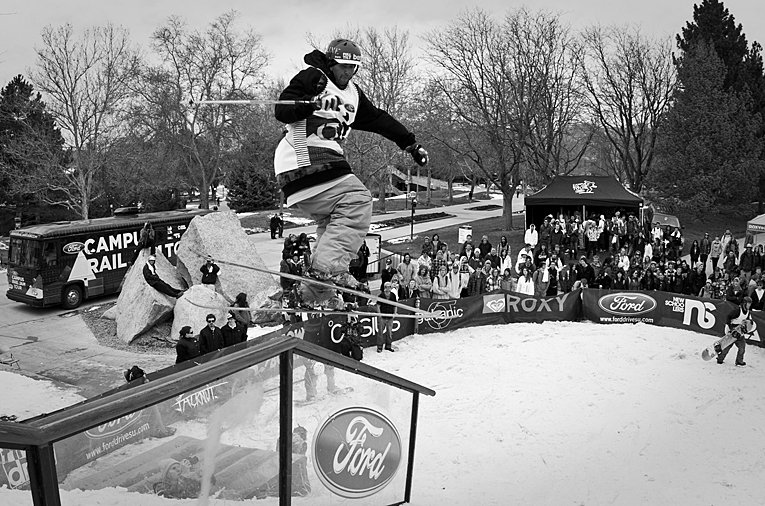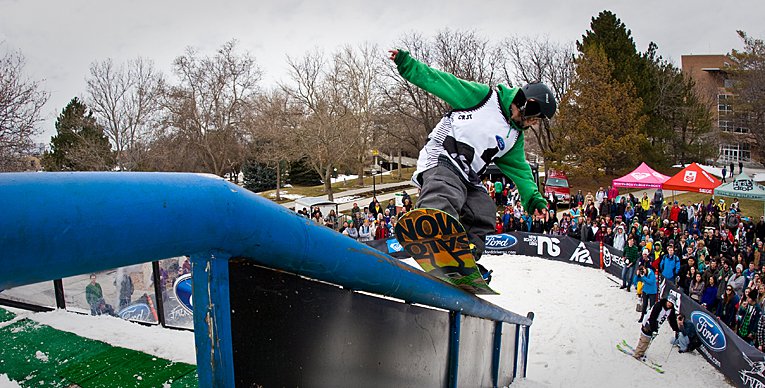 With shoulder-to-shoulder conditions, the sponsor village blew up! From free custom tees and dance parties in the Ford booth, to Siege Audio, K2, Roxy, and First Drop Outerwear hooking everybody up with some promo swag! An amped crowd, a fiery DJ, and clear weather were all conducive to riders emptying their bag of tricks, many unveiling their season?s work even in early heats. Just as we thought it couldn?t get any better?.finals began!!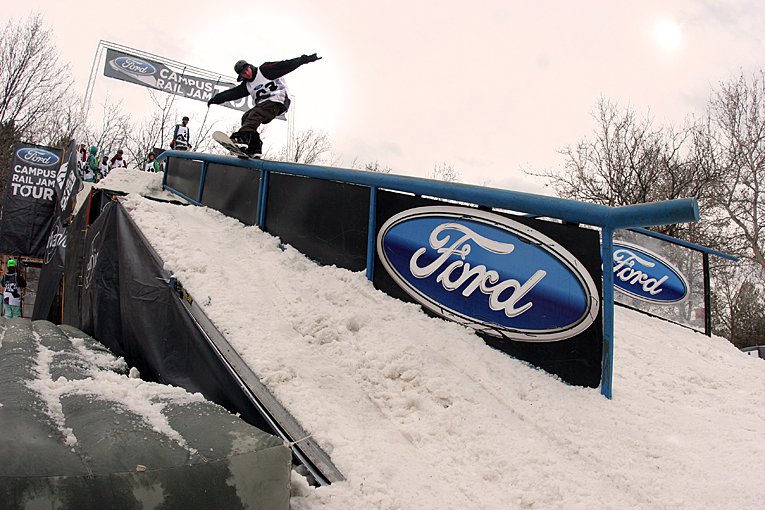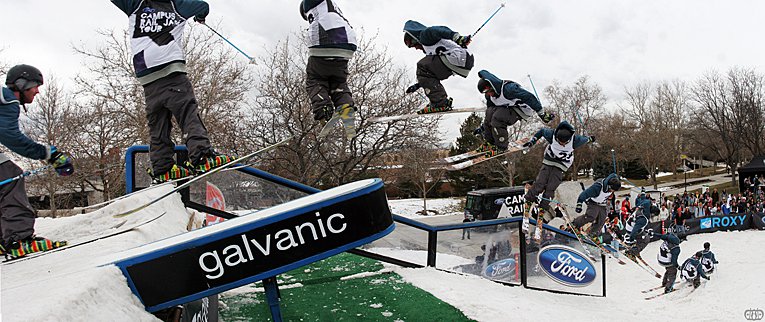 Banger after banger after banger after banger! These kids were throwing DOWN. 810?s, 360 switch up?s, hard way 270?s on, oh my! I can?t imagine trying to judge these kids. The crowd was in awe as the best of the best competed for 40 minutes and fought to be crowned University of Utah?s winner.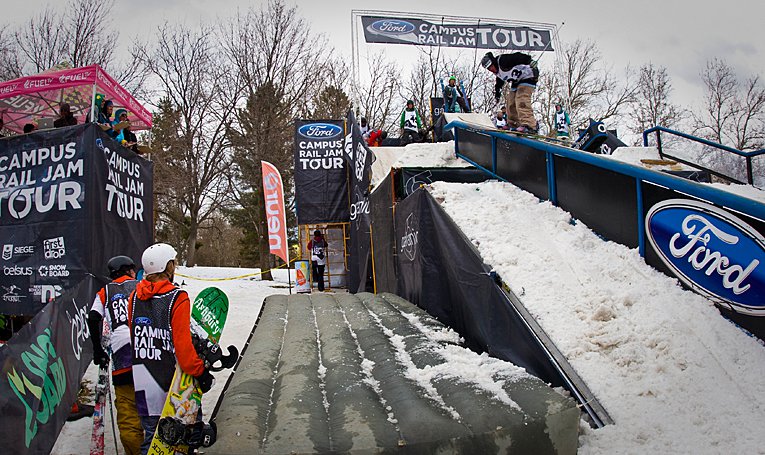 Thanks to Ford, Siege Audio, K2, Roxy, First Drop Outerwear, Celsius, and Candygrind for their partnership, and UPC for putting on a killer event!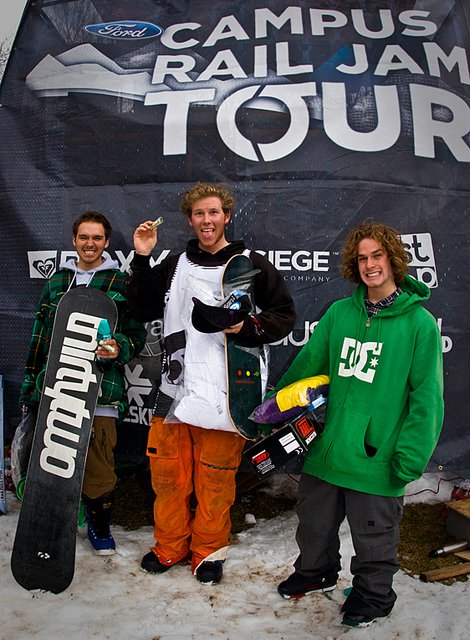 Everest Arnold placed 1st in men?s snowboarding, Christian Hobush 2nd, and Rex Corden pulled out 3rd.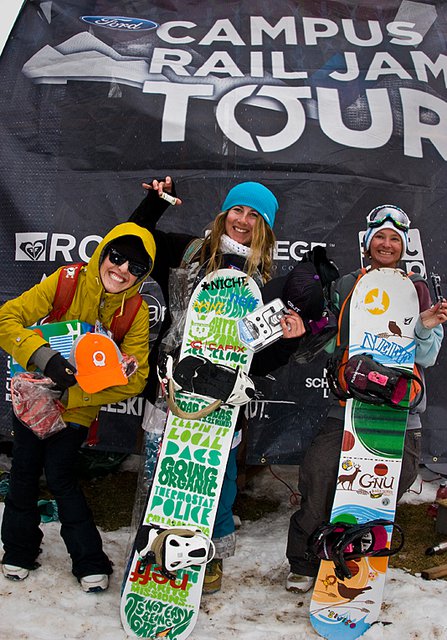 Erika Vikander snagged 1st while Alexa Mccarty took a close 2nd, and Le Jawn Allen 3rd in women?s snowboarding.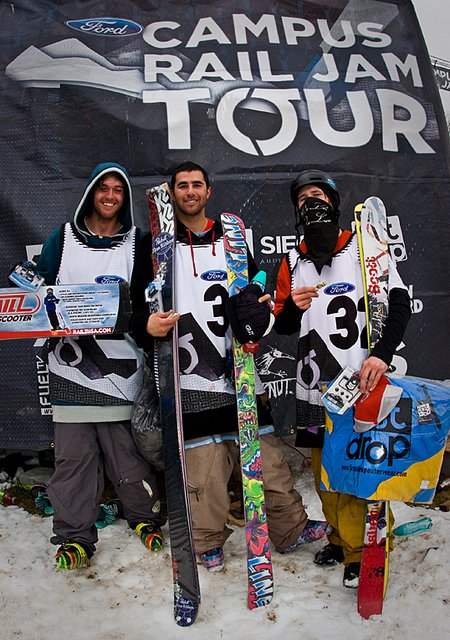 Giray Didali sealed 1st position in men?s ski, John Kutcher 2nd, and Carl Fastvedt 3rd.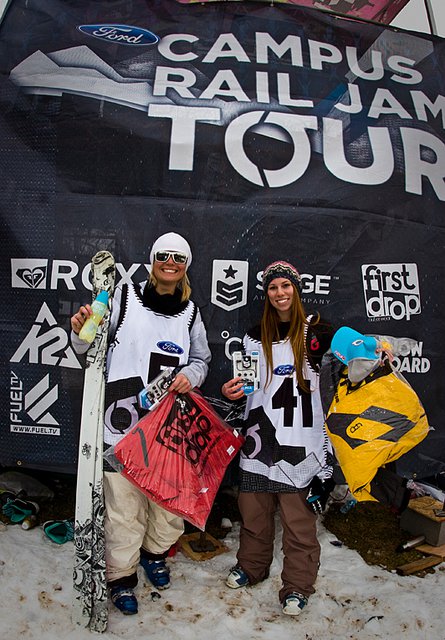 Womens ski – Catherine Warchal 1st and Dannielle Mulkren 2nd
Be on the lookout as the crew creeps towards Boise, ID for the fifth event on the 2011 tour!