If you're logged in in the US reading this blog post, then you can check out Ted Ligety's GS destruction at UniversalSports.com. Just click on the image below and you'll be linked over to his videos.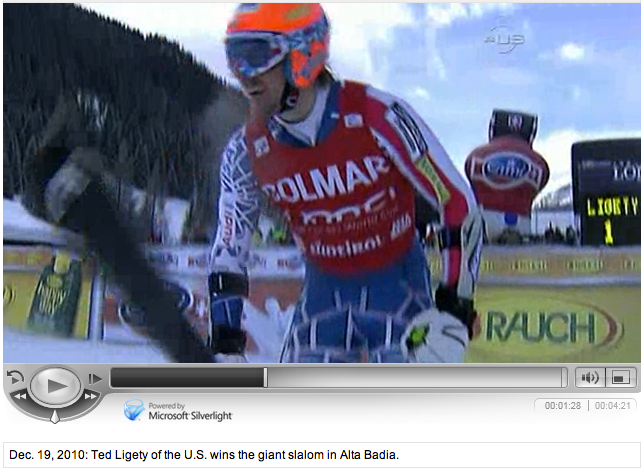 If anyone knows where our European shredders can watch the runs online, shoot us a comment, email, FB comment, Tweet, whatever…
Peace…
Related posts:Olympic Recap: Ted Ligety in Vanity Fair Want to read the entire article? Head on over to...
Ted Ligety in Truth In Motion This Week on NBC My friend Doug shot me an email with a reminder...
Paralympic Shredders: Far from Disabled Many of us, myself included, cleared out of Whistler/ Vancouver,...
Related posts brought to you by Yet Another Related Posts Plugin.