The Summer Olympics are beginning in London, but here on Mt Hood, our minds are stuck on winter sports. We are incredibly stoked to have 2014 Winter Olympic contenders skiing and snowboarding in our park, training, and having fun.
A handful of US Snowboard Slopestyle Team riders are training in our lane this week and the US Snowboard Halfpipe Team is rolling in throughout the next couple of days. The US Freeski Slopestyle and Halfpipe Teams are here training, as well. Three out of these four disciplines are debuting in Sochi in 2014, and we're excited and honored to welcome these world class athletes to our on hill facilities!
Windells campers have the chance to ride mini, medium and big features alongside US Olympic athletes. Who knows, some of these kids might just be the next Olympians themselves!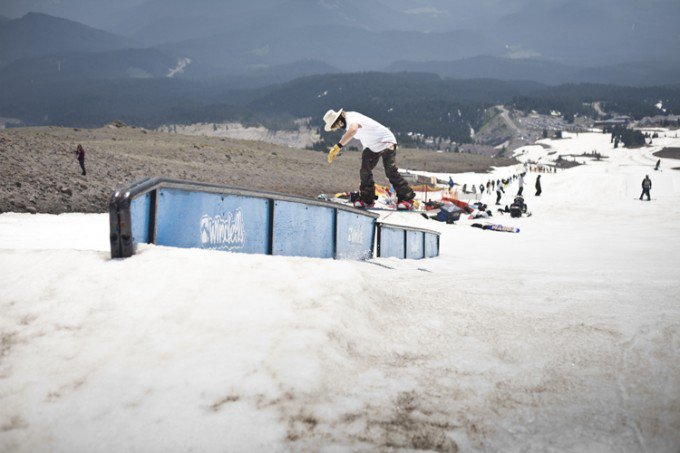 Sage Kostenburg training and having fun in the Windells park.
Snowboard Halfpipe Team:
Luke Mitrani
Kelly Clark
Greg Bretz
Scotty Lago
Hannah Teter
Matt Ladley
Louie Vito
Snowboard Slopestyle Team:
Chas Guldemond
Sage Kotsenburg
Ty Walker
Jordie Karlinski
Jessika Jensen
Snowboard Rookie Team:
Spencer Tamblyn
Taylor Gold
Arielle Gold
Kyle Mack
Serena Shaw
Spencer Shaw
Ben Ferguson
The post US Snowboard and Freeski Teams at Windells appeared first on Windells.