Words and Photos by Jon Lang
The Visa US Grand Prix wrapped up yesterday at Mammoth Mountain, California with Men's and Women's Ski Halfpipe and Slopestyle Finals. I hope you had the chance to watch the live broadcast or at least followed AFP's Twitter to keep tabs on all the action, because it was a battle to the end in every discipline and a great show put on by these athletes.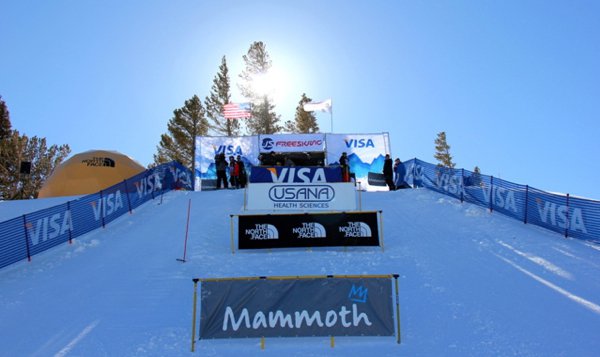 The ladies kicked off the day in the pipe and following yesterday's placings a few adjustments were made to the AFP Women's Halfpipe World Rankings. Brita Sigourney's win earned her enough AFP points to move from 4th to 3rd in the world and bumps Devin Logan (who placed fourth in the event) to fourth in the rankings. Rosalind Groenewoud, who placed second, remains in first and Maddie Bowman, who placed third, is in second.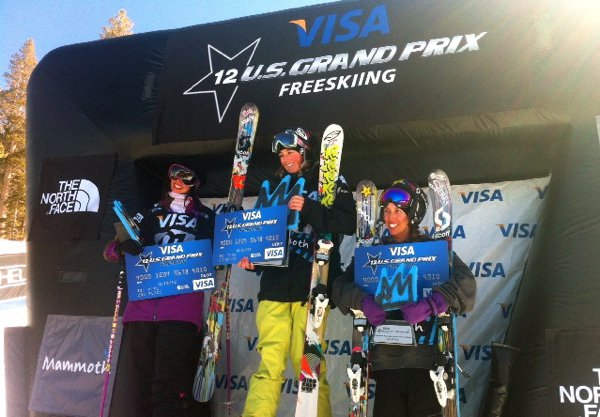 Rosalind Groenewoud (2nd), Brita Sigourney (1st), Maddie Bowman (3rd)
Women's Halfpipe Finals Results
1) Brita Sigourney
2) Rosalind Groenewoud
3) Maddie Bowman
4) Devin Logan
5) Anais Caradeux
6) Kimmy Sharp
7) Katrien Aerts
8) Mirjam Yaeger
9) Iku Suzuki
10) Emma Lonsdale
11) Annalisa Drew
12) Megan Gunning
The AFP Men's Halfpipe World Rankings got jumbled around yesterday as well, because if you haven't been paying attention, David Wise and Torin Yater-Wallace have been battling back and forth for the top spot all year, and after yesterday's results there was another new leader.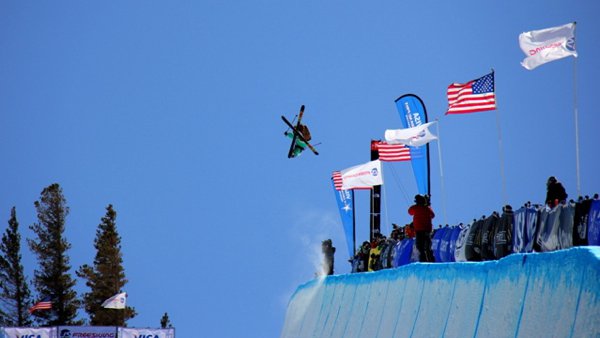 David Wise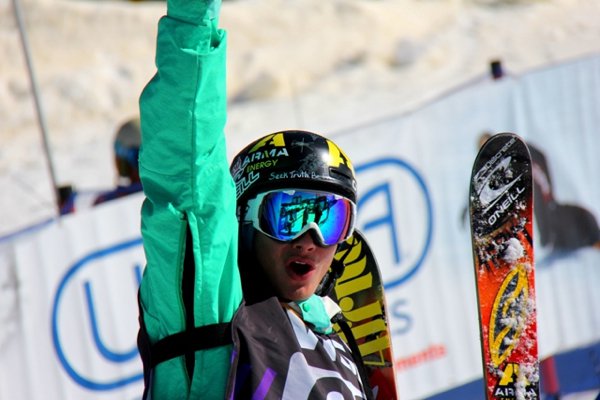 David Wise's big win at the Grand Prix moves him back into first place in the rankings with Torin in second following his fifth place performance, while Tucker Perkins maintains third after placing 10th yesterday as Noah Bowman jumped from seventh to fourth after taking second place in the event. Gus Kenworthy moves to fifth after scoring seventh place while Thomas Krief jumped from sixteenth to sixth with his fourth place finish. And last but not least, Benoit Cormier's ranking changed a little but he sure went huge today earning him a podium finish in third.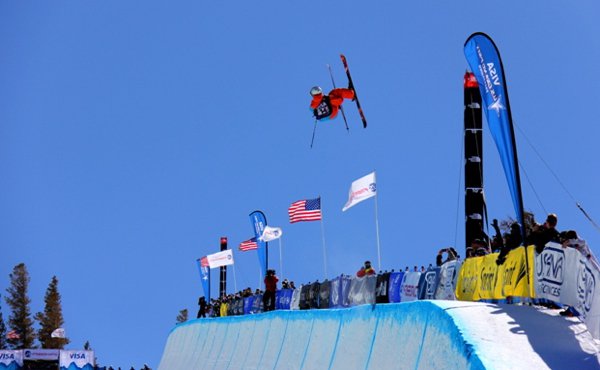 Thomas Krief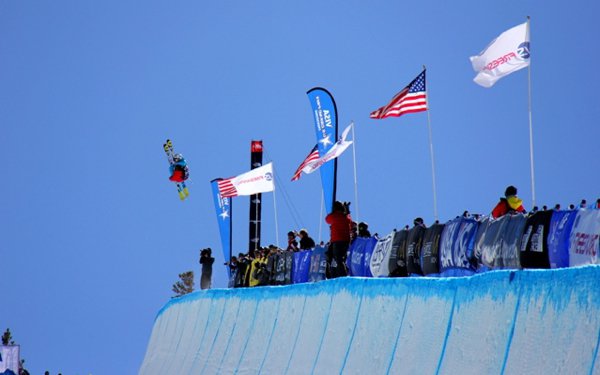 Benoit Valentin
Men's Halfpipe Finals Results
1) David Wise
2) Noah Bowman
3) Benoit Valentin
4) Thomas Krief
5) Torin Yater-Wallace
6) Lyman Currier
7) Gus Kenworthy
8) Dan Marion
9) Christian Allen
10) Tucker Perkins
11) Matt Margetts
12) Mike Riddle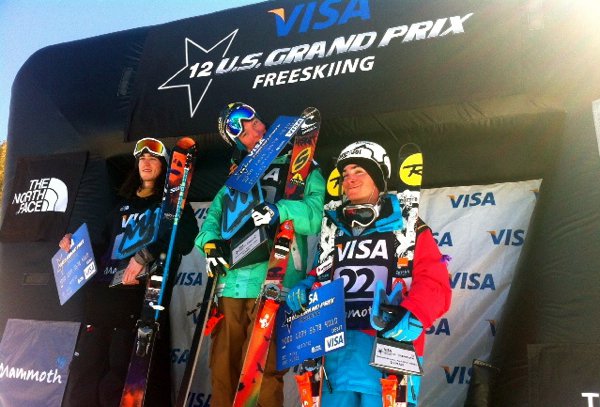 Noah Bowman (2nd), David Wise (1st), Benoit Cormier (3rd)
Almost immediately after Halfpipe Finals wrapped up it was time for the slopestyle competitors to take their kick at the can, and the ladies kicked things off in a big, big way by once again stepping up their game.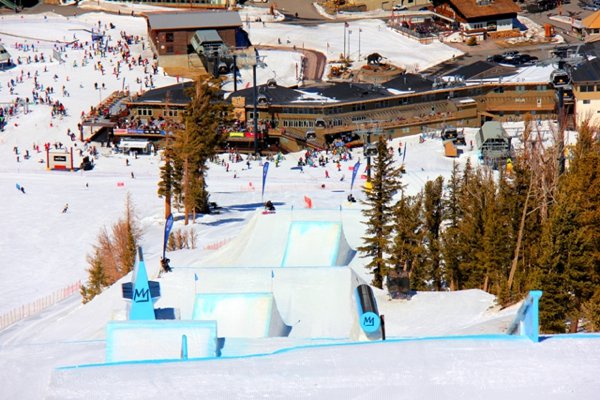 Even more so than yesterday, the women of freeskiing charged the big features in Mammoth's Unbound Park and made them look easy in the process, but in the end nobody could match the steezed-out rail trickery and switch left and right side spins of Kaya Turski, who absolutely crushed it on her way to the top of the podium with Devin Logan in second and Emilia Wint in third.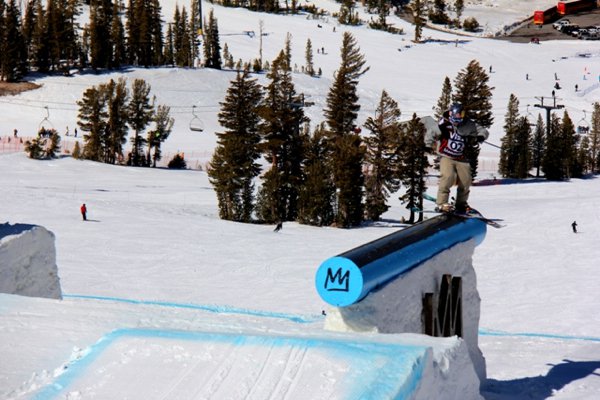 Kaya Turski
It was definitely a hard fought battle throughout the event, and the AFP Women's Slopestyle Rankings will certainly shift after today's competition, so be sure to stay tuned to afpworldtour.com for that info.
Devin Logan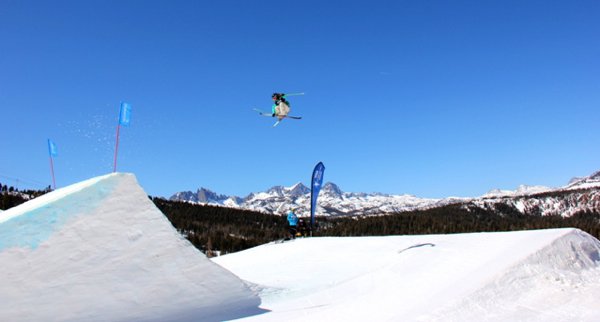 Emilia Wint
Women's Slopestyle Finals Results
1) Kaya Turski
2) Devin Logan
3) Emilia Wint
4) Anna Segal
5) Yuki Tsubota
6) Darian Stevens
7) Chiho Takao
8) Dara Howell
9) Hitomi Satoo
10) Katie Summerhayes
11) Jessica Breda
12) Julia Marino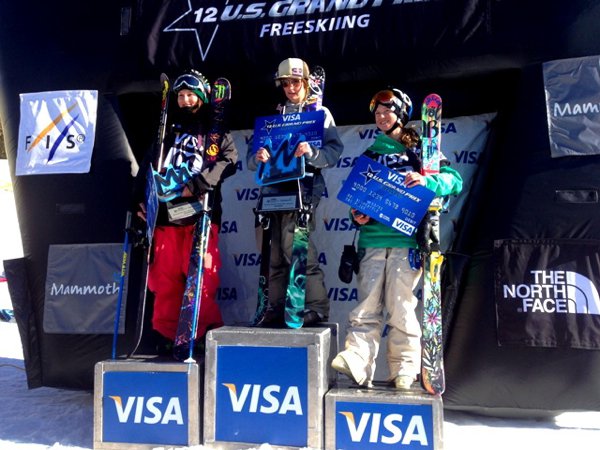 Devin Logan (2nd), Kaya Turski (1st), Emilia Wint (3rd)
On the men's side of things, let's just say someone turned on a video game, set the conditions to sunny and perfect, set the location to Mammoth and went wild on the controllers. It was ridonculous!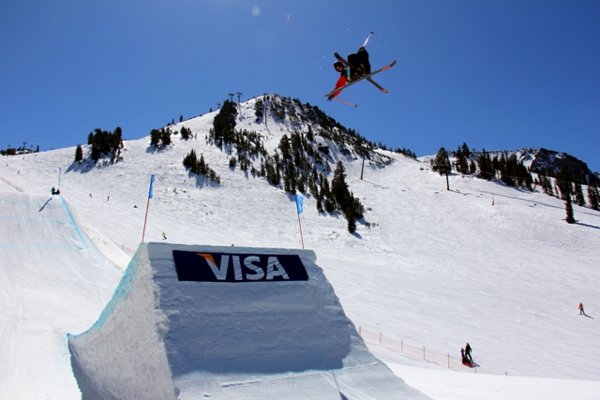 Tom Wallisch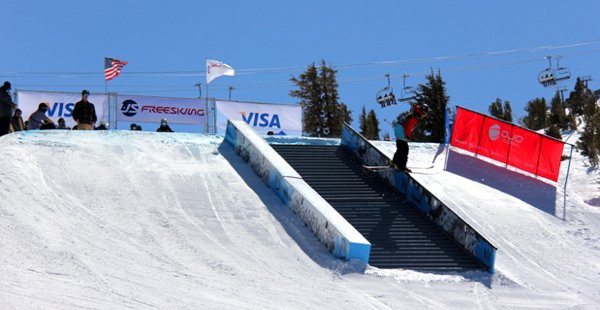 There were multiple runs with four different doubles, people trying new tricks never landed on jumps of that size and the only and only Tom Wallisch got a new high score as the winningest male slopestyle skier in history, while newcomer Alex Bellemare took second and Joss Christensen rounded out the podium in third. Give me another credit because I want to play again! And just like the women, the AFP Men's Slopestyle Rankings will definitely change up a bit, so once again, be sure to stay tuned to afpworldtour.com for the updated info.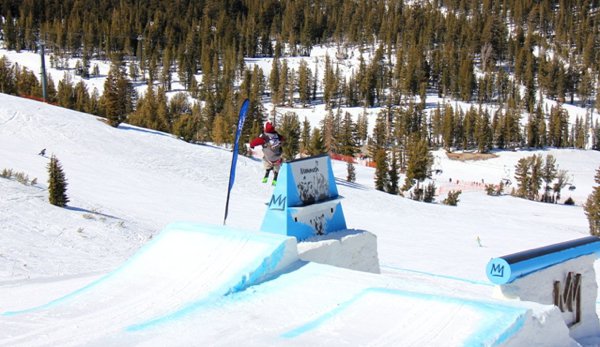 Alex Bellemare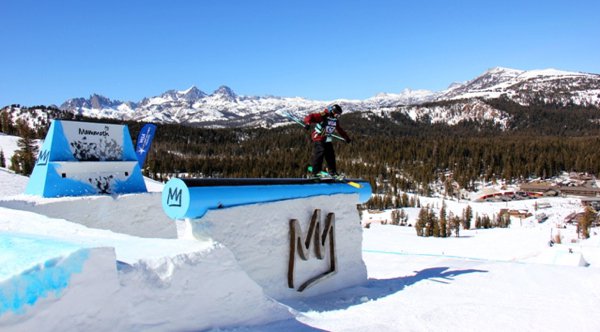 Nick Goepper
Men's Slopestyle Finals Results
1) Tom Wallisch
2) Alex Bellemare
3) Joss Christensen
4) Torin Yater-Wallace
5) Chris Laker
6) Charles Gagnier
7) Gus Kenworthy
8) James Woods
9) Bobby Brown
10) Fridtjof Semb Fredricsson
11) Nick Goepper
12) Russ Henshaw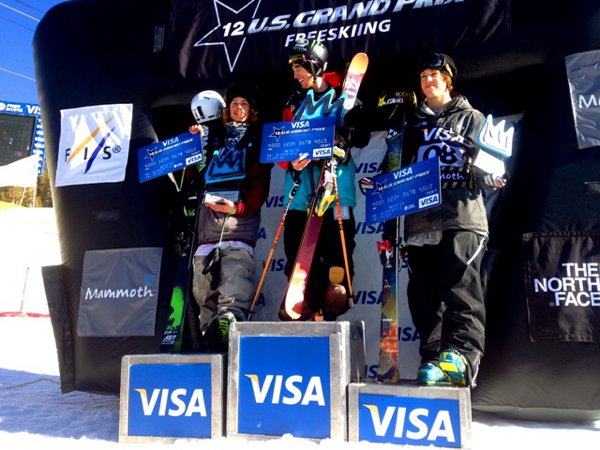 Alex Bellemare (2nd), Tom Wallisch (1st), Joss Christensen (3rd)
This concludes our coverage of the US Grand Prix at Mammoth Mountain, California. Congratulations to all of the winners, and as always, thanks for tuning in.