This past weekend has been busy. Finished my move up to Vail, CO and was able to get out into some of the Beaver Creek and Vail side country terrain for the first time. Snow was average to marginal in bounds and I was excited to see what was in store elsewhere. A couple chairlift laps paired with a 30 minute hike got us out to some nice open tree runs. Snow is still unstable and lacking a solid base, so cliffs and steep open lines are still out of the question. We managed turns on some decent grades, but after a season with not much snow at all, is was sweet.I'm headed to the airport in a couple hours and going out to Seattle / Mt. Baker. Going to check out the Legendary Banked Slalom. Crossing my fingers for some hammering snow, as this will be my first time there.Splitboard: check. Pow deck: check. Cameras: check. Friends: check.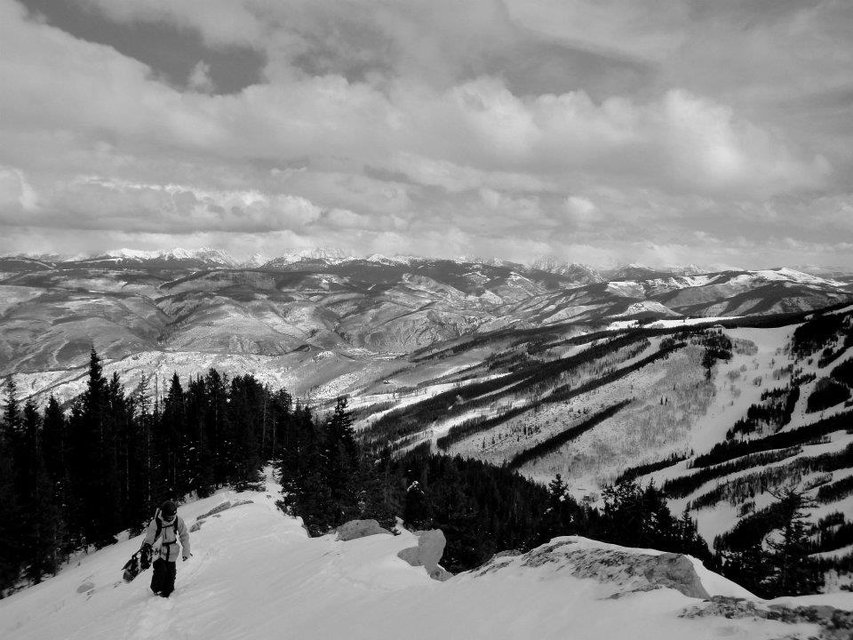 The hike above Beaver Creek and the Gore Range.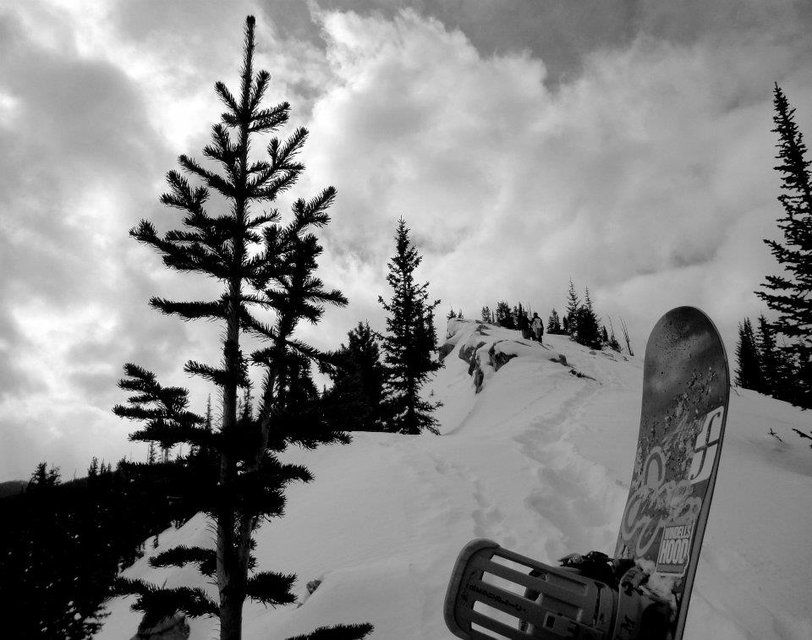 MMM mmm good.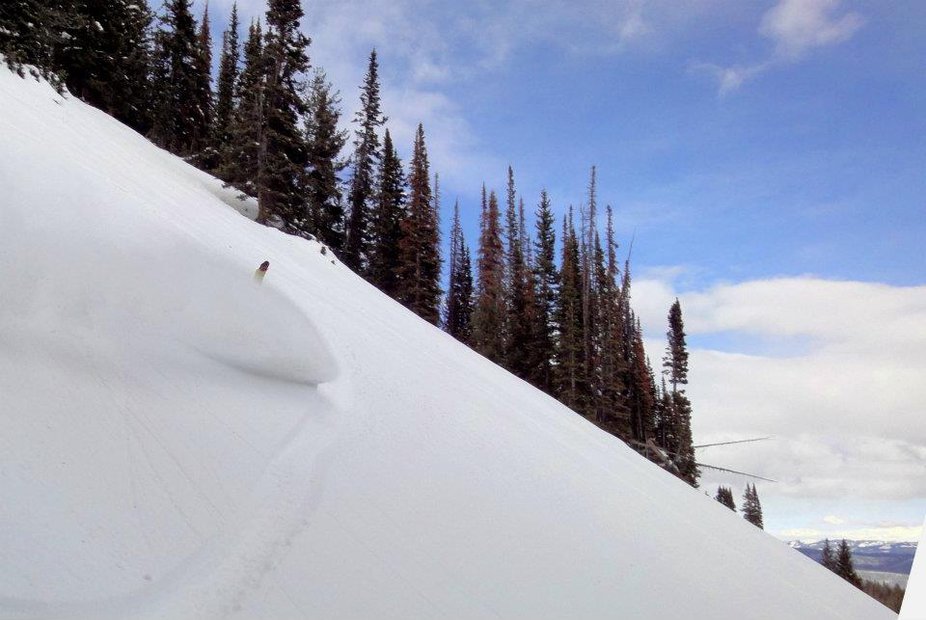 Some unbeatable slashes.