The first episode of season 11 of Traveling Circus has just gone live over at lineskis.com and it's great to see the guys back at full weirdness. Throughout the series you'll learn about dinosaurs, find out why Revelstoke is a terrible place to go skiing and internally debate which of the crew is head wizard, because everyone has some magic level stunts. I've just binge watched the whole series and I don't know how, but they are still doing completely new shit in each and every episode. The guys at Line kindly sent over a run-through of season 11 to get you guys stoked and we'll have episodes 2 & 3 for you right here on Newschoolers.
_
After over a decade of globetrotting adventures and misadventures, LINE Traveling Circus has covered just about every corner of the world, finding weird surfaces to ski and sampling the local pizza offerings. So for the 11th season, the boys stayed a little closer to home. Proving yet again that adventure can be found no matter where you are.
Season 11 kicks off with 11.1: "No Looking Back" in which Andy, Will, LJ, and crew travel to Eastern Washington for LINE Spring Break at Mission Ridge. Home to the best rope tow park west of Minnesota, the squad rallies the perfectly manicured rails and builds a jump in an apple orchard. They then shoot across to Bogus Basin, Idaho to sample the spring vibes of Boise's hometown hill.
As the season rolls on, and LTC finds itself with a van full of dirtbags from all corners of the earth…and Kevin. If there is a layer of subtext, and undeniable red thread to piece these episodes together, it's Mr. Kevin Salonius himself. Having only briefly visited North America twice (once for Superunknown and once for West Coast Sessions), Kevin came in with wide eyes and an appetite for all things American. Especially the American bastions of "ethnic" fast food.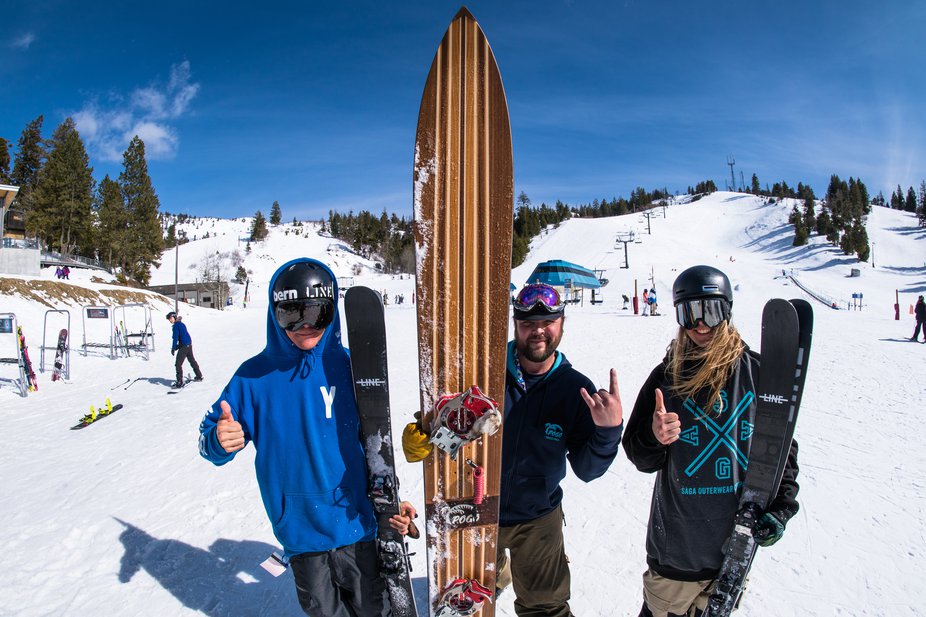 Find out what this is about in 11.1, out now
So when he showed up Utah at Will's house, all bright eyed and eager, this Swedish Speaking Finn was down to put some serious miles in exploring this bizarre land. After a trip to the best rope tow park this side of Minnesota — Thanks, Mission Ridge! — and the bizarro world of Bogus Basin, Idaho in episode 1, the van set it's sights north towards Canada.
For 11.2 ("The Trans-Vanada Highway), the squad leapt at the opportunity to check out the Real Skiing/Real Mountain TOWN of Revelstoke and only hit rails. They farted around Calgary, AB — home of the one and only Banana-man AKA Backcountry Bert, aka mr. never-shaved-his-mustache, aka Rob Heule to channel the cool running vibes and slide around the ever manicured park of COP.
From there it was on to the often over-looked Canadian parks of Seymour, where there was a lot fun to be had, a re-emergence of Mack Jones. And the Boyz found a Dinosaur. That's pretty cool. Kevin sampled the local cuisine, learned the difference between "eh?" And "hey?" — those two inflections of English speaking Canadians — and learns how LTC, when faced with a perfectly manicured feature or a random pile of snow, would rather build something weird and plant a hand.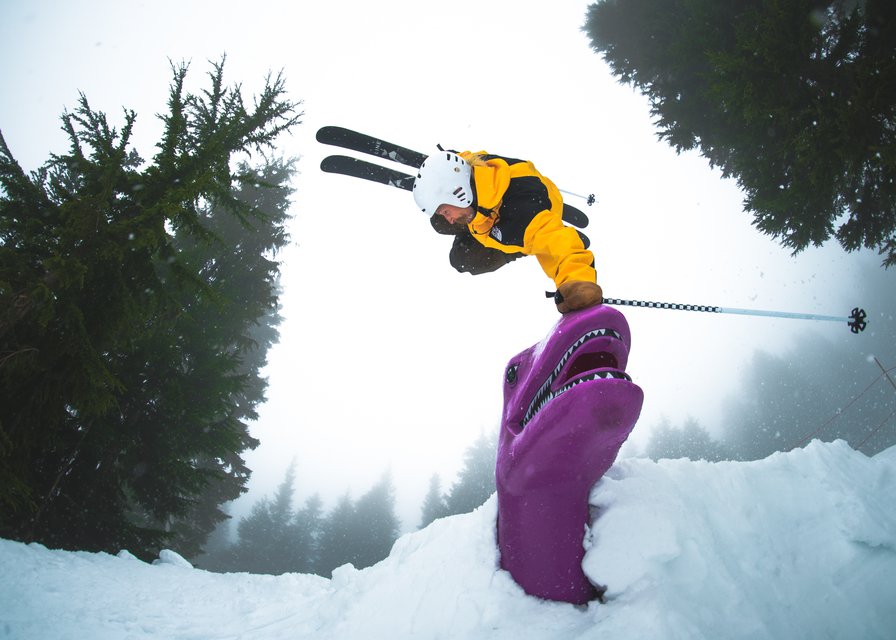 Banana-man and the dinosaur, a 21st centuary romance
Last but not least, for 11.3 ("Pain In The Butt"), LTC packed their things and headed to Mon-friggin-tana. When they arrived, what is normally a sunny Red Lodge, Montana with tons of sun at 10,000 feet, was experiencing rain and fog. Peter Koukov hops in the van, and brings some much needed energy — and eggs — on the trip. He does rip his butt open, forever to be referred to as Petey Two-Holes. People don't forget.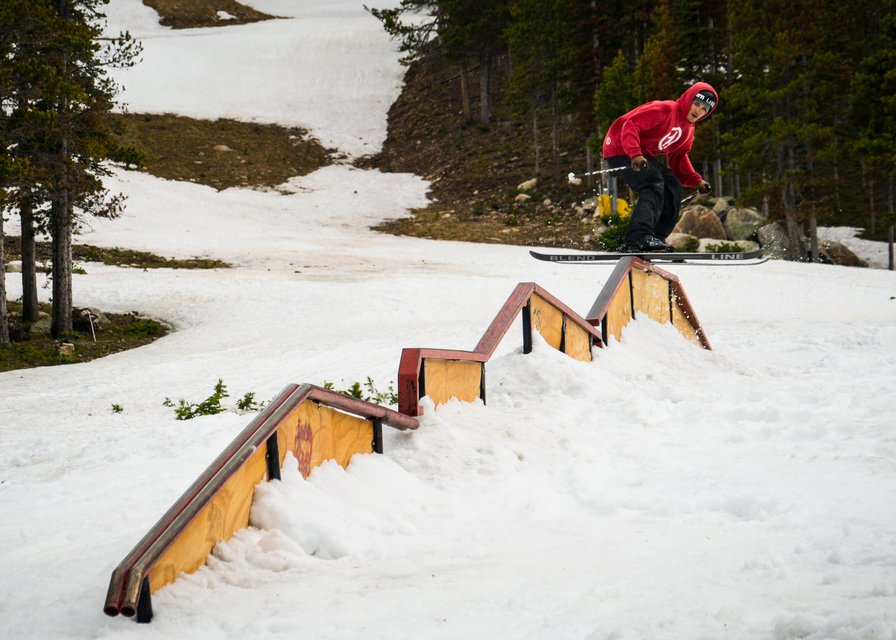 Will Wesson on the beast from 11.3.
From there, it's on the often-overlooked but never under-delivering Woodward at Copper. With Sami Ortlieb, Erik Olson, and Old Man Jon Hartman in tow, the squad get's after it, airing hips, sliding rails, and doing all the wacky stuff you'd expect.
It may be 11 years deep, but, Holy, do the hit's keep coming. With a crop of keen younger guys, the staples of Andy, Will, and Erik, and a whole host of adventures to be found right in the backyard, it's no wonder that LTC keeps a-rolling. And maybe Kevin will come back — provided he can find some freaking Yoghurti. Seriously, does anyone know where to get yoghurti in North America? And no, it's not the same thing as yogurt parfaits. Believe me, we've asked.