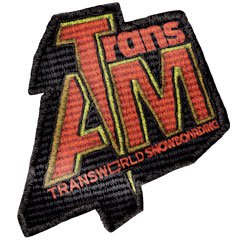 Transworld Snow is hosting the six stop, amateur snowboarding competition across the US. The tour kicked off January 8th at Water Valley ,NH and continues westward, eventually ending at Bear Mountain, CA. Fortunately us Utahn's are lucky enough to have the contest come through our mountains. That's right, on Feb. 12th Park City Mountain Resort will be holding the 2011 Transworld Snow TransAM contest. This open amateur snowboard contest is open for all ages both male and female. Be sure to get your tricks dialed because the competition will be fierce. With the winners winning a trip to the finals at Bear Mountain. The schedule for the contest as follows:
Park City
12:00pm ? 1:30pm Registration/Rider Check-in
2:45pm Rider Meeting @ Mini Park
3:00pm ? 4:00pm Traffic Jam
5:00pm – 5:45pm Finals
6:30pm Awards/Pizza Party
This will be held in the all new, 3 Kings Terrain Park, with the finals being held under the lights. For more information check out the Transworld Snow TransAM Official Page.