Now that I am back from Asia (which was amazing if you didn't follow) it was time to get a much needed live music fix, I believe this to be the key ingredient in a healthy lifestyle. Just to my luck hipster sensation STRFKR was playing that day at Salt Lakes best venue Kilby Court (If you live in SLC go see some music here, now). Stay tuned for some summer 11′ updates to come next week and even bigger things to come this fall/winter, HYPE.
This is Kilby Court in the pic below and that is pretty much the whole area, it's like being at a concert in your friends basement. The crowd surfer is one of the members from opener, Champagne Champagne.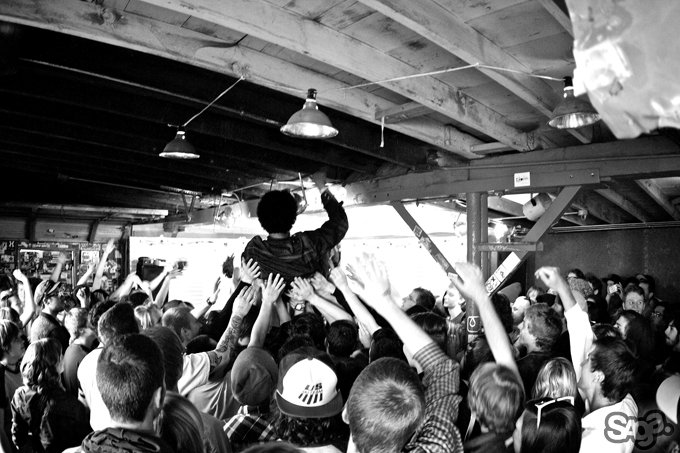 Day time STRFKR.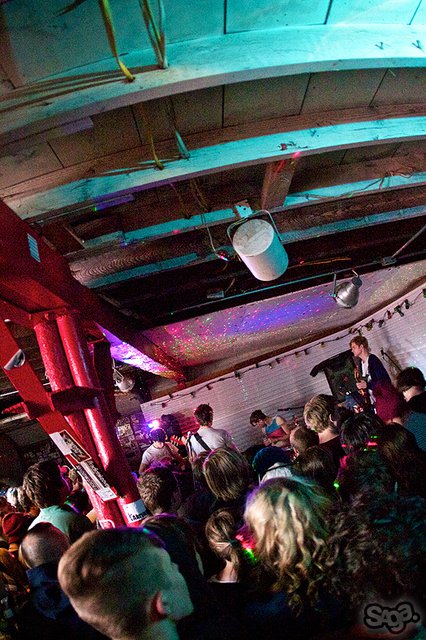 In the meantime, renovations at Saga world headquarters are taking form, really stoked on what the homies put together for the space, stay tuned for the final product. The Justin Beiber cardboard cut out is the security system for the new office, just in case you were wondering.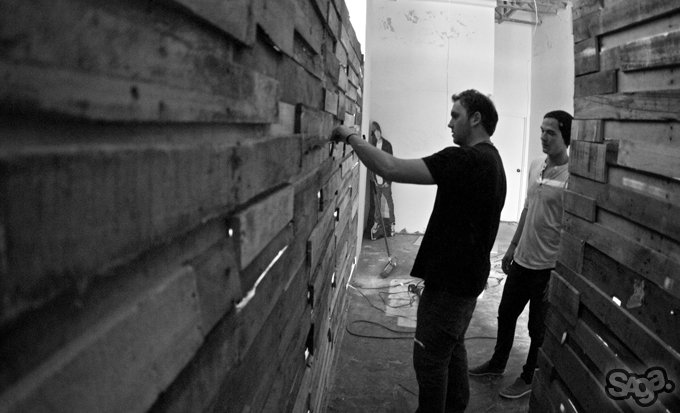 Summer, we'll be seeing you soon.