Tragedy hits in Fernie and affects us all……..
Before highlighting Faction's participation at last weekend's Big Mtn comp at Fernie, the whole of The Faction Collective would like to take this opportunity to send its deepest condolences to the friends and family of Travis Steeger. The lifelong friend and ski buddy of Faction team rider Alex Wall, was the victim of a terrible tragedy last weekend in Fernie after leaving the awards party of the Smith Optics Fernie Freeski Competion. Travis was returning home and was struck by a hit and run driver while crossing an intersection in town. Undoubtedly this is a sad example of how someone can be robbed of their chance to reach their full potential by the reckless hands of another. Travis was just turning 19 and clearly had many great things to look forward too. Friends gathered after had this to say, "Travis was an amazing person, an unbelievable skier and an absolute joy to be around". Even after a difficult last day in the competition Travis remained positive and supportive of all whom he met during the weekend. Ross Janzen had this to say, "Travis was a huge part of the week and one of the main reasons it was one of the best comps I have been involved in."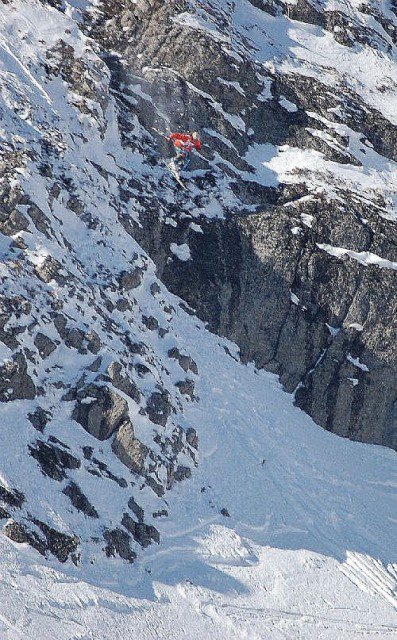 Photo credit: Travis Steeger at Fernie Freeski Competition by Robin Siggers
 
The entire freeski community mourns the loss of a great guy. This has been an incident of unbearable proportions to his family, close friends and those who were lucky enough to meet and ski with him. Travis was an amazing athlete who was taken from all of us much before his time. Our thoughts and hopes go out to the Steeger family, Alex Wall and all of those who will certainly miss Travis for years to come.