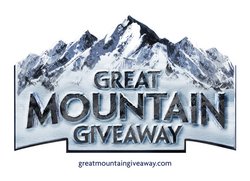 Tourism British Columbia Gives Away a Ski Resort (Well, at Least for Five Days)
Great Mountain Giveaway contest provides an exclusive VIP Mountain Experience to winner and 19 friends.
Vancouver, BC (PRWEB) December 10, 2009 -- To help celebrate the Vancouver 2010 Winter Olympic Games, Tourism British Columbia is giving residents from Canada and the United States – particularly ski and snowboard enthusiasts – the chance to win one of the biggest ski prizes ever offered: the opportunity to ski like they own their own mountain. Called the Great Mountain Giveaway, the contest will allow one lucky winner, along with 19 friends, to choose one of 13 world-class BC mountain resorts for an exclusive five day/four nights VIP skiing experience. A once-in-a-lifetime opportunity, the contest can be entered by simply visiting http://www.greatmountaingiveaway.com.
As part of the prize package, each of the 13 mountain resorts will give winners one day of exclusive access to some of the best lifts and runs at the resort. Destinations like Revelstoke, Kimberley and Sun Peaks will close off a significant portion of their resort exclusively for the winners' use, while others like Whistler will be offering extras such as first tracks of the day, skipping the lift lines, and personal mountain guides. The wide variety of mountains to choose from offers a huge range of skiing experiences – everything from deep powder and rocking nightlife to family friendly ski-in villages and spectacular scenery.
2009 World Cup Ski Cross Champion and contest spokesperson Ashleigh McIvor is a BC native who grew up skiing in Whistler, the Host Mountain Resort for the downhill events for the 2010 Winter Games. "I think this is an amazing prize and I am so excited to be inviting people to come ski in my own backyard," said McIvor. "The huge diversity of terrain in BC has really been a well kept secret up to now. I'm glad that this year we are getting a chance to share it with the world."
 
"The huge diversity of terrain in BC has really been a well kept secret up to now. I'm glad that this year we are getting a chance to share it with the world." - Ashleigh McIvor
"If you want to come and ski at some of the best resorts anywhere, this is really the year to come check out BC," added Grant Mackay, Vice President, Consumer Marketing, Tourism British Columbia. "There are lots of great packages and really exceptional offers to be found at BC resorts this winter."
The prize will be awarded in March of 2010 and winners will have an opportunity to visit BC with their 19 closest friends in March or April. All contest details and the entry form can be found at http://www.greatmountaingiveaway.com