All photos by @NateAbbott
Rail-legend, Tom Wallisch, is bringing back his, Steel City Showdown at Seven Springs Mountain Resort, PA, A rail jam for 2022. After a —COVID-enforced— one-year hiatus Tom's event is back this year with a couple of vital tweaks:
"The format for the finals will be the same. We're going to have a live-streamed final, minimal amount of competitors and live-scoring for the finals only. Street league style judging/instantaneous scoring. It'll be this epic, multiple runs (only a few will count) you can keep track of who's winning and what do they need to win."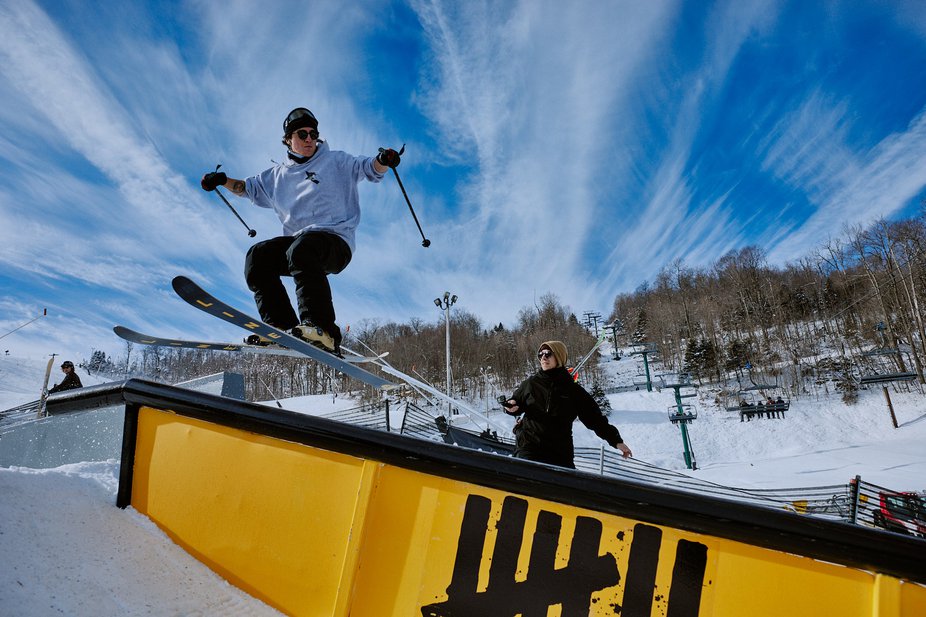 The difference from the 2020 event is that last time it was basically just invited pros and a little bit of access to other skiers.
"This year we'll have a very small/select number of invited top-tier athletes and a huge open qualifying event, with up to 100 rail-skiers from all over the world. With qualifying rounds to establish who's going to make it through. Each of the qualifying rounds is going to feature real prize money, real cash prizes for 1st, 2nd, and 3rd.
Even if you make it through and get last in the final event, you're still going to make cash from winning any of your heats."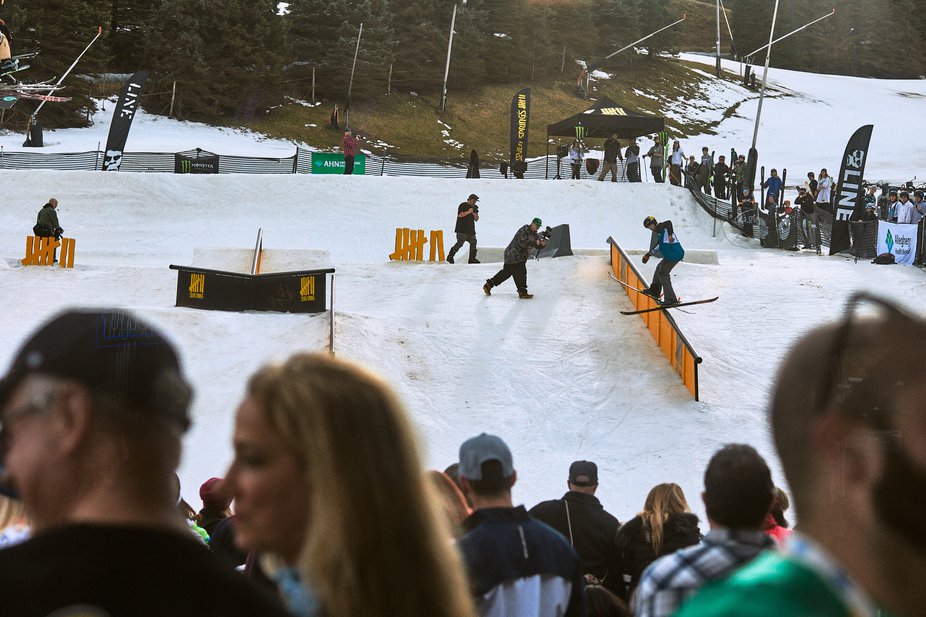 The Pretzel Man says it's going to feel more like US Open, from back in the day;
"It's first come, first served on a registration day at a certain time, whoever signs up, gets a spot. Whoever wants to compete, has the chance, it's open to anybody worldwide. Men and women, we'll have a full women's division this time and the opportunity to win prize-money, not only if you're Alex Hall and get to the final and drop the best test tricks, but also prize-money for everybody that wins any of the qualifying events, as well as special prizes for stuff like biggest sends, best trick gnarliest crash, etc, etc."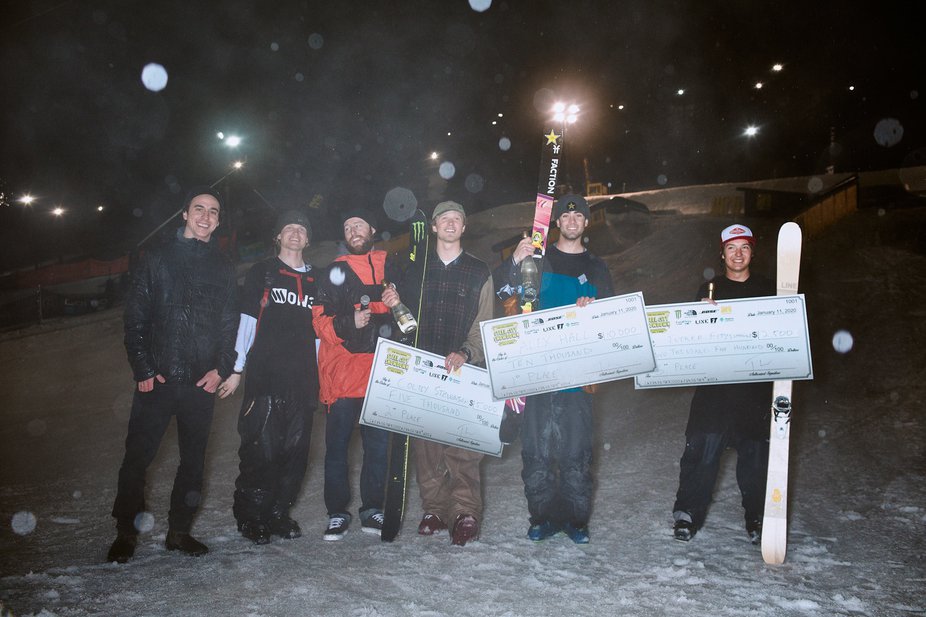 That's the only difference, in terms of format, to the last event this year it'll be open to everybody. Anybody has the chance to make it in and come battle the defending top 3: Alex Hall, Colby Stevenson, and Tucker Fitzsimons, who are all confirmed.
After that, Tom says he'll invite 10, or fewer, more pros. He's even given thought to it just being top three from last year and everybody else has to qualify.
"The only others that'll get a free pass through qualifying will be the absolute best of the best. Beyond that, I don't care who you are. Sorry, you've got to qualify through. Just because that's what was so cool about US Open back in the day; You would drop in with Tanner Hall into a halfpipe comp, like; 'F*ck! I gotta compete against him! This is insane!"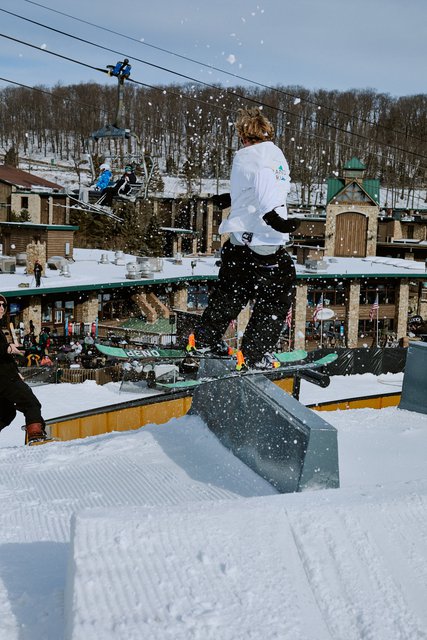 Again, this year, with it being more open, they're having a full women's division.
"Full qualifying for women, into a women's final and we hope to run the same live scoring, for women. Basically, the same way Street League is. I don't think we'll have the same amount of invited people, as we have for men. Say it'd be 100 for men, it'd probably be capped at 30 or 50 for women, but I'm hoping to have still huge prizemoney, close to the same, if not the same. A huge turnout to support the women's side of the sport."
This edition of Steel City Showdown will be largely the same, just a bit bigger and better. "We're doing it in the spring, March 18-19, so the goal is to have way more snow, bigger features, more of a fun, spring slushy kind of vibe. More end-of-the-season at Seven Springs, we did it in a rainy year in January where there was no snow last time. So, expect the features to be a little gnarlier, a little bigger, and a little bit more death-defying."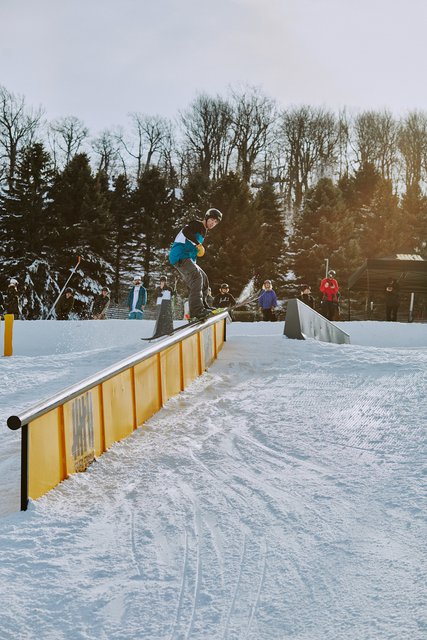 "If no one else in the US is going to host rail-jams –I saw there was an awesome one in Ukraine, earlier this year—then I'm just going to f*cking do it myself. I'm going to get my sponsors to pay to make it happen because it's too cool of an aspect of the sport for it to not exist anymore. It was such a part of my childhood, my career growth and how I made it to where I am.
"I want to give that opportunity to the kids that really deserve it. Those East Coast/Mid-West kids, anybody traveling from Europe, that's like the Siver Volls of the world, that really don't hit jumps but is so good at rails. These kids deserve a shot at real money, real sponsorship, and real exposure for their skills and that's why I'm putting so much work into making this happen again and why I want it to continue to grow."
Registration opens later this month so remember to sign up and be part of what made freeskiing great in the first place!