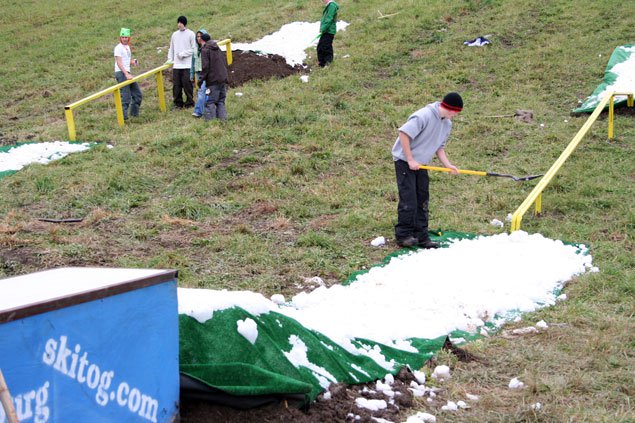 Words by Nick Mir and Matt McGinnisPhotos by Katie Huysman and Jen Merrihew
So we're a little late with this article, but hey, better late
than never! Thanks to everyone who came out to Toggenburg, NY last
weekend, where the first annual ToggFest '06 was a success!For those of you
who didn't make it out, here's a little summary of last weekend's
antics. Over 200 people came out last Saturday to session our
pre-season rail setup and watch some of the best ski and board movies
that this year has to offer. Rails were slayed for three hours by riders
from Buffalo to Quebec to Burlington! The jam featured some of the
most talented skiers on the East Coast. We got the first session kicked
off earlier than planned due to high anticipation and the fact that
everyone was waiting around the rails rather than watching the
movies inside. The first jam was pretty sick, everyone got a pretty
good feel for the setup and was throwing down in no time. Giray Dadali
managed to simultaneously shock and scare the crowd with his ridiculous
skiblade stunts and stunning attire.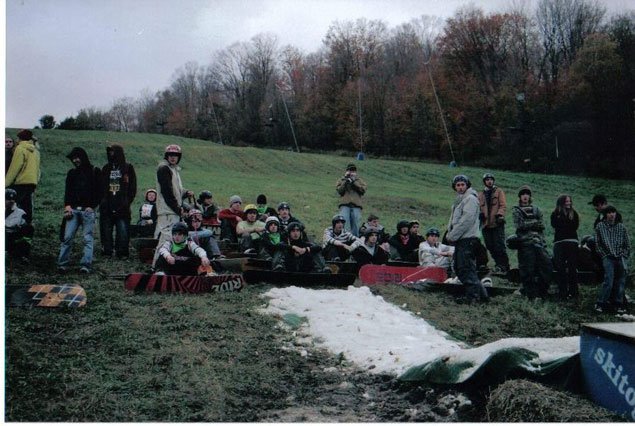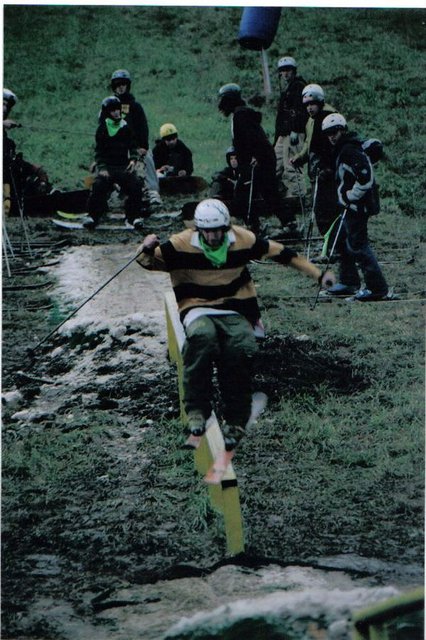 Eventually, the five truckloads of
snow that we brought in that morning turned into mud. Thanks to Casey
Smith and Mike McGinnis, more snow was brought in and made a second
hour-long jam possible that showcased more early season rail trickery
than we ever thought possible. 270s to broken by Pat Cowan, 270s to
switch up by Lil' John, blindside switchups by Erik VanIngen, and just
about every trick imaginable by Andy Parry all became commonplace by
the end of the second session. The man who stole the show, however, was
Chris Dennis with a sick blindside switchup on the down rail followed
by cleaning the gnarly flat-down-flat to 270 out. Props to Chris and
everyone else who was throwing down all day, everyone was absolutely
killing it. The jam was also highlighted by a number of gruesome
crashes which left virtually everybody covered in mud and had Pat Cowan
talking in a bit higher voice than usual.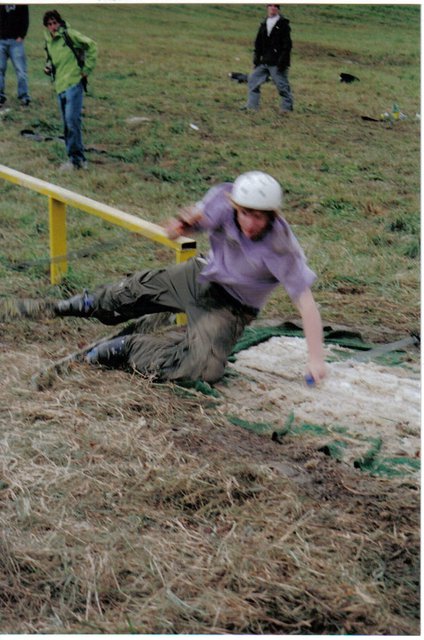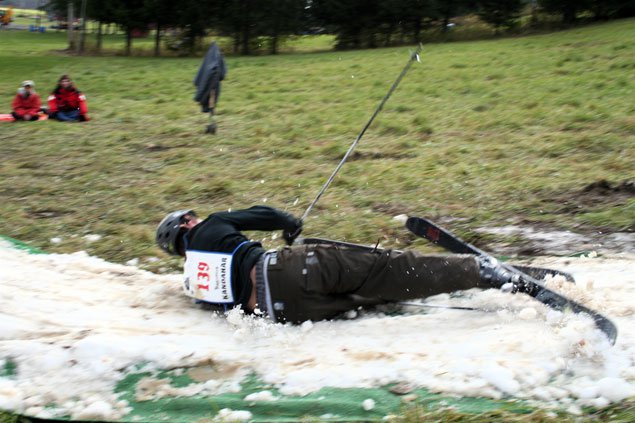 Thanks to X-Out Films, Trash
Attack, Abstract Films, Tuckered Out Films, Nector Films, Huckfest
Productions, New Way Productions, Meathead Productions, Trilogy Arts,
and Level 1 Productions, everyone was treated to some of this year's
best ski and board videos throughout the day. Our thanks also go out to
Toggenburg Mountain, The Ski Company Mountain Sports, 802 Action
Sports, Red Bull, Logic Clothing, Triology Arts, the guys at Meatheads,
and especially Level 1 for providing giveaways and raffles for the
event. Also, a special thanks to everyone who came out and supported
the event and everyone else who helped out, we greatly appreciate
everyone's effort. Watch out for ToggFest '07 coming at you next fall,
but more importantly check out Toggenburg this winter and keep an eye
out for our events going all winter starting with a rail jam on
December 30th. Any comments, questions, or concerns can be sent to toggparkcrew@gmail.com. Hope to see you on the snow soon!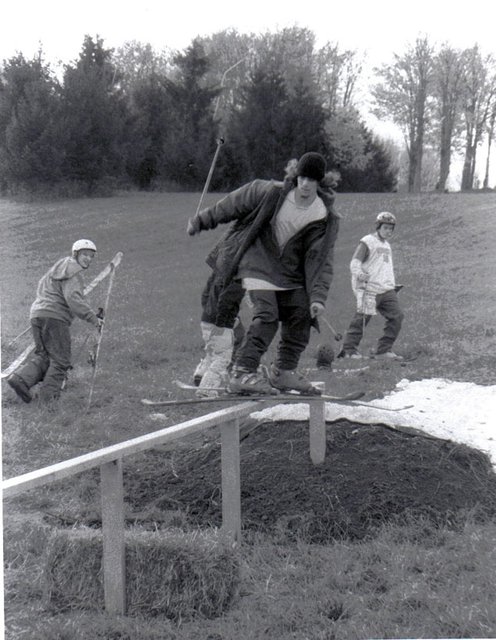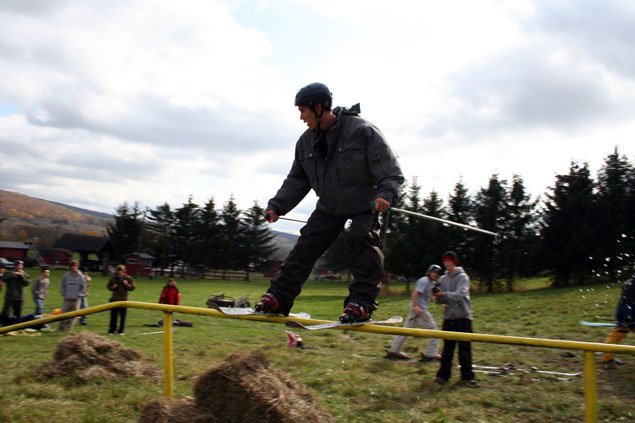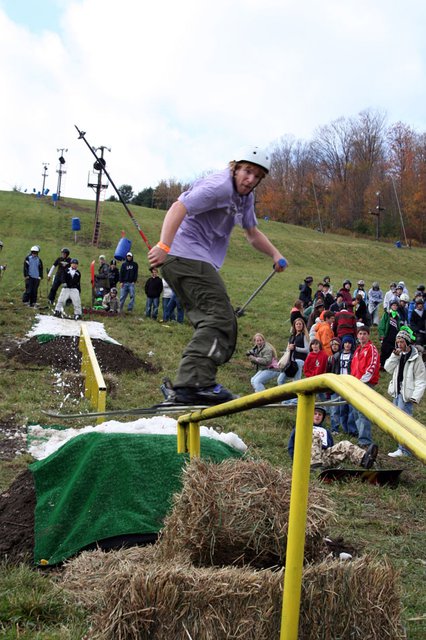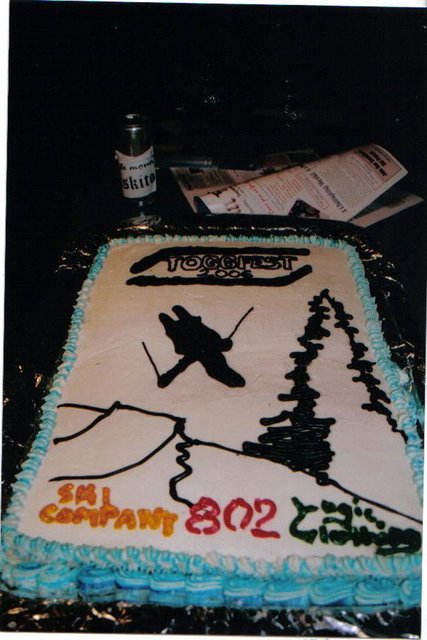 Toggfest videos:Edit by Skitog133Edit by Snowcase