For only $119 you can ski Timberline Lodge from today, 3/7, all the way through May 29th. This is by far the craziest pass deal in skiing, paying for itself in only two days, and providing over 80 days of riding for less than the price of a one day lift ticket to Vail. The snow has been falling deep all year long, with a measured snow depth of about 35' at the top of the Palmer lift. As I write, 22" of snow have fallen in the last three days, and 5" since 5AM. On February 28th Timberline hit 400" on the season, with no end in sight. Needless to say, it's been a really good year in Oregon.
For years the Spring pass has been the gateway to exploring the awesome spring park at Timberline. This year, there's the chance to score some serious pow, too. Check out Emily's photos from the past couple weeks:
https://www.instagram.com/p/BQ8wx-Tj1_D/?taken-by=lynk_nation&hl=en
https://www.instagram.com/p/BQ-1F45jalH/?taken-by=lynk_nation&hl=en
With the huge snowfall this year, and lots of low elevation snow, most of the classic Mount Hood summer camping areas are probably still buried, so spring breakers might want to look to more traditional lodging. However, once the pow stops falling and the sun starts shining, the forest service roads below the mountain will open up and become home to the many skiers and snowboarders making their annual pilgrimage to setup up shop and ride one of the best spring parks in existence.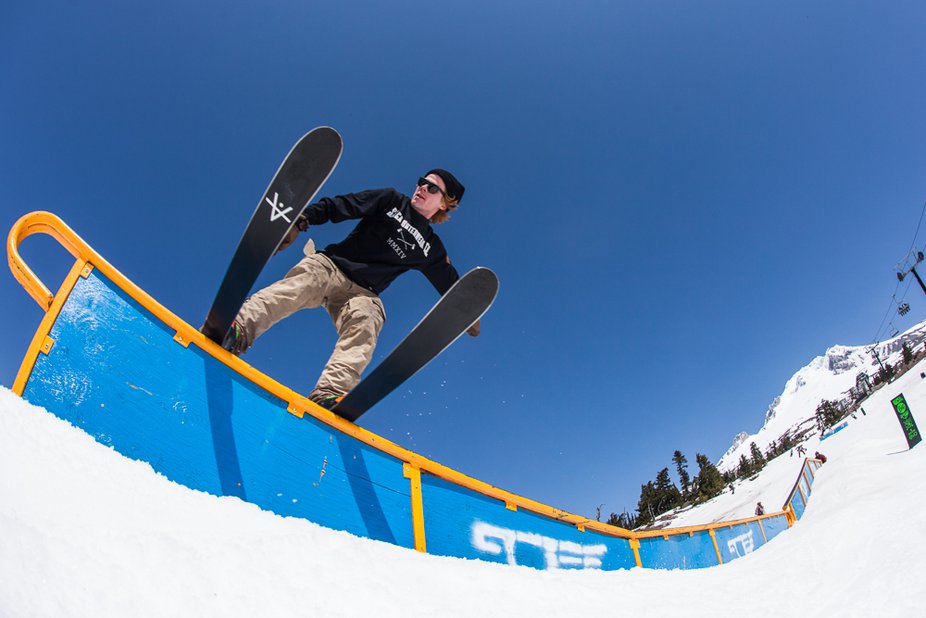 The West Coast Session historically set off the spring and summer season at Timberline, however, the event wrapped up for good last year. With all of the snow, there are bound to still be plenty of homies new and old to ride with. For those East Coast and Midwest riders that are frustrated with their bad season, which may already be over for some, this is the perfect chance to say fuck it, pack up the car, and head west. Seriously, you know you've always wanted to go to Hood, this is the best and cheapest chance you may have for a long time, just do it, it'll be unforgettable. And if you can't make it until summer, it's already shaping up to be a great one.
Check out the details and buy your spring pass here