by Jordan Holmes originally posted on pinkbike
Freeride Entertainment changed the way the world looked at Mountain Biking. Since day one, Freeride Entertainment has been documenting the envelope being pushed by the riders, and keeping the overall experience fresh. New World Disorder showed us a side of Mountain Biking that not many other people showcased, which put Freeride Entertainment at the top of the totem pole for a long time.
Derek Westerlund aka Big D has been part of the show for a long time now, and recently I got a chance to share some words with him.
Check out the Big D Interview here…
Who is Big D and what does he do? Where are you located?
I am a film and television producer based in Nelson BC. I mainly produce high end action sports in many different environments all over the world.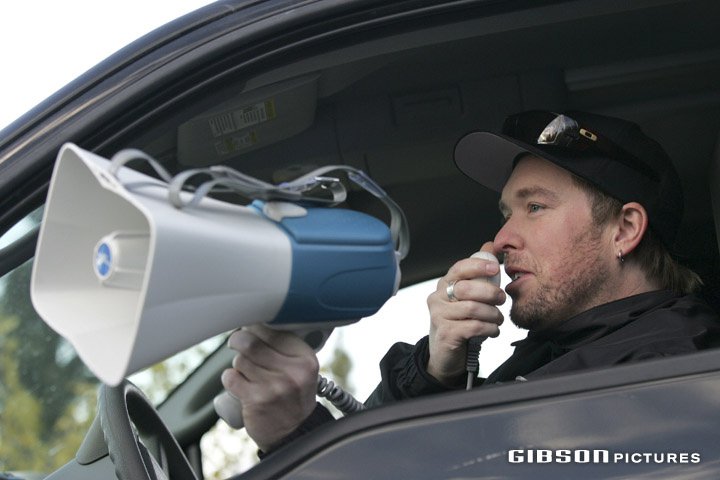 Why do you feel Nelson is the best place for your business?
I should really be living in LA, but cannot give up the lifestyle of what Nelson has to offer. Epic riding and skiing, great people and generally a little more seclusion than a lot of places one could live.
Why video? What draws you to producing videos?
I got into it through people that I knew when I was younger. It is something that everyone wants to do, but few find they can sustain a career at it.
I originally got into it when I was in Grade 11, a couple bros and I made a ski video. One of my high school buddy's dads ran the television station in Kamloops so we had access to a bunch of high end VHS production cameras and editing equipment. We made a hilarious ski vid that made us laugh our asses off.
From there I ended up doing various work for some other film companies and then tried to make a go at being a professional freerider before there was such a term. That brought me to making MTB films.
Have you ever gone to school for filming, or editing? Where?
I went to the best film school on the planet. The School of Hard Knocks.
Explain why you shoot in one format over the other, in what situation is one better than the other, etc (24 frames, 60 frames)?
Mmmmm. That is a little tricky. We are talking about frame rates. There is a time in a place for all of it… from real time to super slow mo soul, bro shots. When we made NWD a lot of people accused us of using too much slow mo. The Collective boys really worked that side of things and all the younger film makers have now picked up on it. If I see another slow mo berm shot with dirt flying off the tires in mountain biking, I am going to puke.
What video camera do you shoot with? Any attachments or just plain?
Nowadays we are almost 100% RED Cine based.
No attachments outside the pro set up.
What was your first video camera?
My first camera was a Bolex EBM that I bought off my landlord. He used to be a Green Peace warrior and used it chasing whaling ships all over the world. It had a lot of salt water damage and ended up being problematic. I think I sold it to a dude that used to work for us because in the early days we could not afford to pay him.
If you could shoot with any camera right now what would it be?
The Phantom Camera that shoots a million frames a second. I would show those slow mo loving mountain bike film makers what time it really was.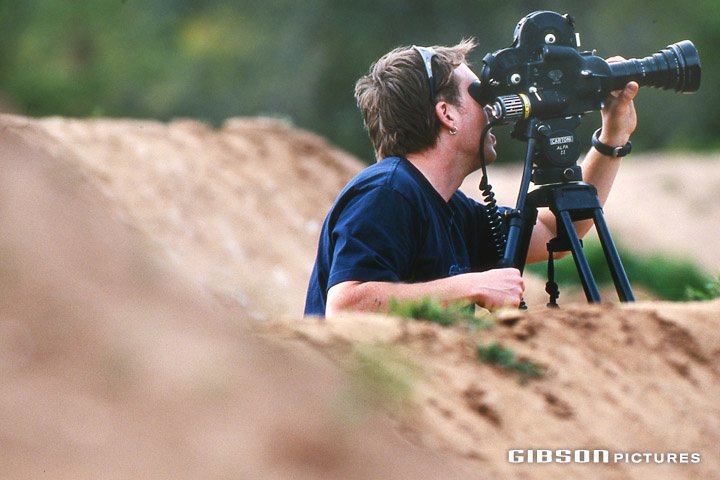 Not quite the RED
If you could have any attachment for your camera in the world, what would it be?
The guys who are shooting them for me. I feel that they are truly the best in the world. Without them, Freeride would not exist.
What?s the most memorable shoot you have done to date?
I have been at the game for a long time. In mountain biking it could have been in NWD 9 when Fabien dropped a gnarly line in Morocco. It was the only time in the history of NWD that I was really scared. We did not have a safety person on location that day and we were a long way from a hospital or medical help. The Rampage is always super intense on my brain as well.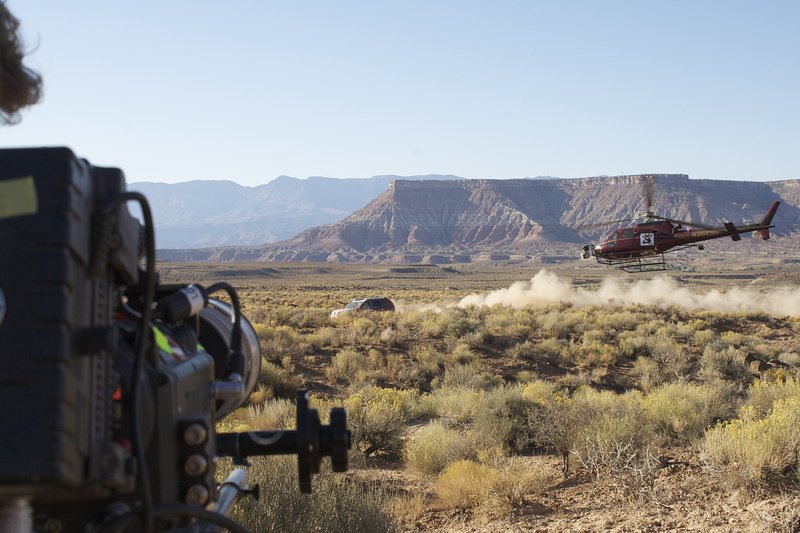 Getting the shot
Who's your favorite rider to shoot with?
We try to only work with cool people. No dicks. I think one of the stand outs is Wayne Goss. He is the king of making something out of nothing. Here is a camel… Handplant it!
If you could shoot video for any sport in the world right now, in any location, what would it be, where would it be, and why?
I would be wearing a helmet cam in Alaska. Skiing for fun with my buddies and talking about how epic it was in the bar that night.
What is the theme song to your life?
It is a Flying High Again and You Can't Bring Me Down Mash up!
PC or Mac? What editing software do you use?
Mac Final Cut Pro Studio II. It is the most user friendly. For a long time we tried to go all high end broadcast style, but it is a mac world these days.
Do you have any filmmakers that you like a lot, that you see as influences in some of your work?
Not really these days. It is sensory overload and most of the film makers in action sports are too predictable. I like what Frankowski and Gibb are doing in MTB. They are trying something different.
Matchstick productions were my heroes when I first started and the true inspiration for us making NWD. What those boys did for skiing we hope we did for MTB. Made it cool again!
I really respect Steve Winter and Murray Wais. They have stood the test of time and are still winning ski movie of the year awards every year. They have been doing that for 20 years. That is not easy! They have been through a lot. Watching their best friends die in front of the camera and yet they persevere for the love of the cause… if that happened to me I would not have the heart to continue.
Describe the last scene you compiled?
We just did a sick F1 shoot in Montreal with Red Bull where we took a 12 million dollar F1 show car with the only set of studded tires in the world! We ripped it up on a frozen lake in Quebec and chased it with a Mercedes Russian Arm chase car and a Cineflex on a helicopter. Full car commercial style. This kind of thing is super challenging. You have a total of 17 million dollars in toys to show what you are capable of as a film maker.
Common Follow Cam Car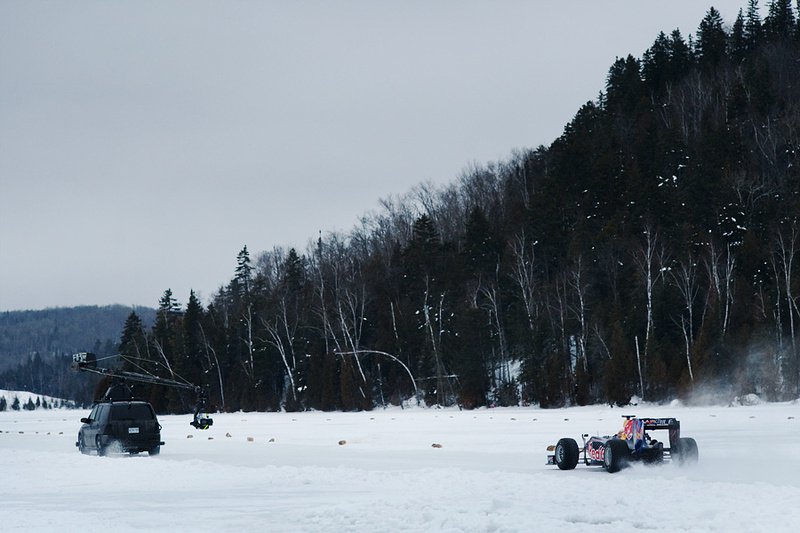 It was epic. The only problem is that we only had 48 hours to turn around an edit for the internet.
It kind of mimics NWD. We were never lucky enough to have more than a few weeks to edit our films when the other dudes would have 6 mos, a year, two years… It is a bit of a tragedy to do it that way, but sometimes hot out of the oven is more effective than winning best editing awards.
However we still killed it!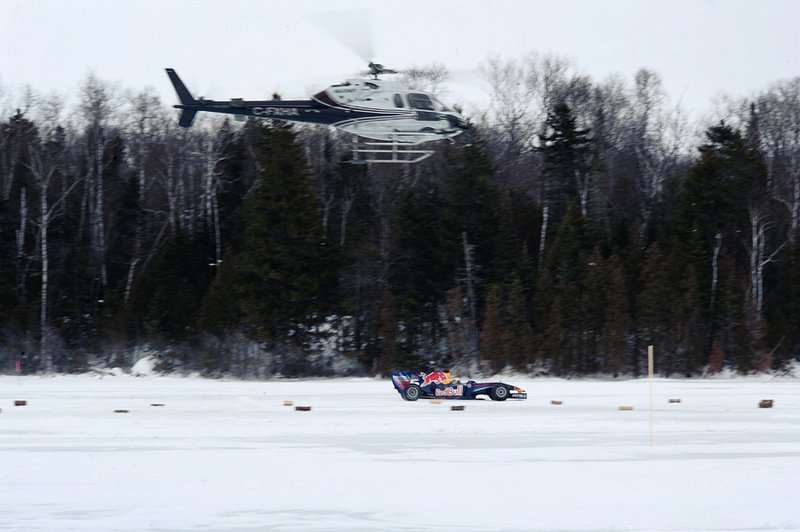 When you're filming a scene do you have a clear idea of what it should look like or is it more rough and ready; do you go with the flow and work it out when you're on set, or is it somewhere in-between?
Really depends… we shot a car commercial with The Claw last year where every shot was created in pre-production. Typically we get what we get on action sports shoots. I gave up on waiting around for 8 hours for the perfect light.
How do you choose the music to go along with your video, if any?
It used to be what I liked, but I have gave up on that game. Too many cool kids these days rocking tracks I am not into. Music is a very personal taste and what I think is cool may not necessarily be what fits a particular edit.
Ever got flack from someone for music used?
For sure… I think we were one of the first action sport companies and maybe still are to put a parental advisory label on a video. Probably because of the music, but possibly because the opening was filmed in a strip club.
Music is a tough one. We had a lot of rad songs in NWD, but a few weak ones made it in through the years as well.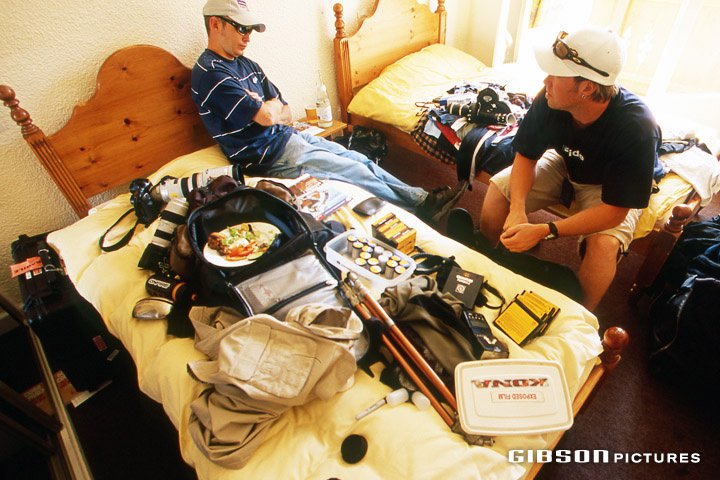 What's the longest video section you have had to edit together? How long did it take you? How long was the section or clip you produced?
The Rampage could very well be it… as it is telling a story about a very short period of time and all had to weave in and out of different stories. Jeremy did a killer job with these. I am proud of them to this day. The 4th one… The Rise of Kyle Strait and the Fall of Captain America was sweet. That was the longest we ever had to edit anything in the history of our company. Jer just did it in his spare time and then one day we told Red Bull we did it and put it out in the Retrospective box set.
The Rampage from two years ago was cool as it was done as a film, but based on an event. MTV played it and it actually put mountain biking on the map in the US. So many people saw it and thought it was bad ass. Through our whole careers that is something we strived for. To get MTB seen and respected. Especially from the BMX and freestyle moto cool kids.
What was it for?
Red Bull!
Have you ever shot anything you wouldn?t show your mom?
Yeah. Cedric Gracia in a banana hammock terrorizing a hotel full of hot chicks… including my fiance. Bad news.
How did this happen?
It was a skit for Disorderly Conduct that never made the cut. We had all these weird skits that we shot and never used. We bailed and went for the Jailbreak scene. Thank god. Cedric Gracia's ginormous, std ridden dong would have got us another one of those stickers!
How do you think your influence has directed the biking community?
To always challenge itself and never let someone tell you it can't be done! Every year after each film release people talked shit about Freeride and said we could never repeat or outdo ourselves. This was especially true for other film makers and the riders that weren't in NWD. It was always the same old story. We could never make another movie that good… blah blah blah.
We came in on top and left that way!
How do you think that New World Disorder has changed the biking community as far as dirt jumping, slopestyle, and downhill?
I think it was a canvas for progression and pushing an entire sport's boundaries. Maybe things would be different without it… maybe they wouldn't.
What do you think the most complicated, or tedious shot you have ever produced is?
After watching what Derek Frankowski and Ryan Gibb are doing there probably wasn't one. Maybe Bourdo's Flatspin. War of attrition. Still one of the breakthrough things to happen on a mountain bike.
What do you think is the best shot you have ever produced is?
The best shots only last for 1 day. What it was yesterday will be changed by the time people read this.
Sex, drugs and rock & roll?
But of course. What else is there??
Visualize yourself as a rapper, any shout outs?
Everybody who we ever crossed paths with, shot with, partied with and traveled the world with… in 10 great years. You would have to get some more bandwidth to thank all those people. They know who they are.
Word!
Photos By John Gibson