Phil Jackson holds the trademark to the word threepeat (1990′s Chicago Bulls), but I just have to use it here…
Ted Ligety threepeats in Alta Badia's Giant Slalom on Sunday and now sits atop the Audi Fis World Cup overall leader-board for the men. Amazing work, Ted!
For those of you who follow this sort of thing, Ted was sporting the orange Brain Bucket (Shred's more hardcore helmet) and Yoni The Right goggles with blue lens for what looked like flat light to me.
Sick sick sick.
Here's a little excerpt from the Chicago Tribune… to read the whole article, click on the image.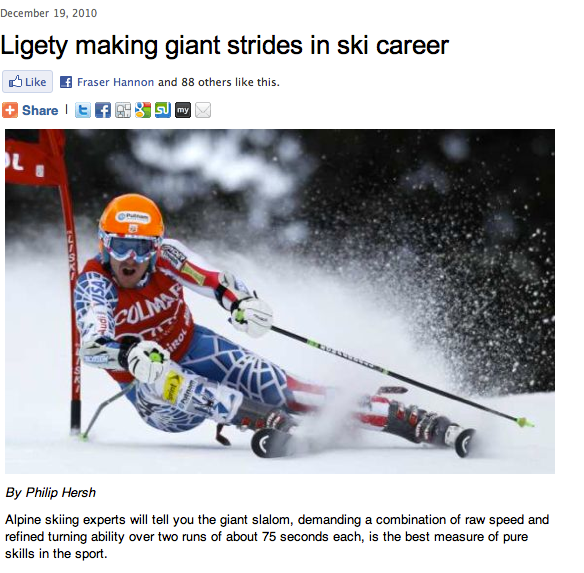 Click the image to read the whole article.
Related posts:Ted Ligety: USA Today Athlete of the Week Ummmm… there's NBA Basketball, NFL Football, and NHL Hockey (anyone...
Pro's Favorite Shreds | Ted Ligety We're looking around to find athlete's taste in Shreds. Whether...
Olympic Recap: Ted Ligety in Vanity Fair Want to read the entire article? Head on over to...
Related posts brought to you by Yet Another Related Posts Plugin.