Many of us in skiing today have had an idea in the past, an invention so-to-say, of something we could bring to the ski market. Whether it was handcrafted skis or the next big thing in outerwear, for many of us those ideas were simply conversations over a beer in college. But what does it take to start your own business in the ski industry?
I caught up with Karl Bekkala, founder of Thetrainpark, a tow-rope glove company based in Minnesota. For Minnesotans and Midwesterners the problem has always been finding gloves that can withstand a season on a tow rope without getting completely destroyed. "Lots of people have tried things like duct tape or rubber cement, but there was nothing available off the shelf," Karl told us. That's where they had the idea to take on making a product that would. They started making rope tow gloves with Karl's mother-in-law's sewing machine back in 2015, and made their first factory order in 2016.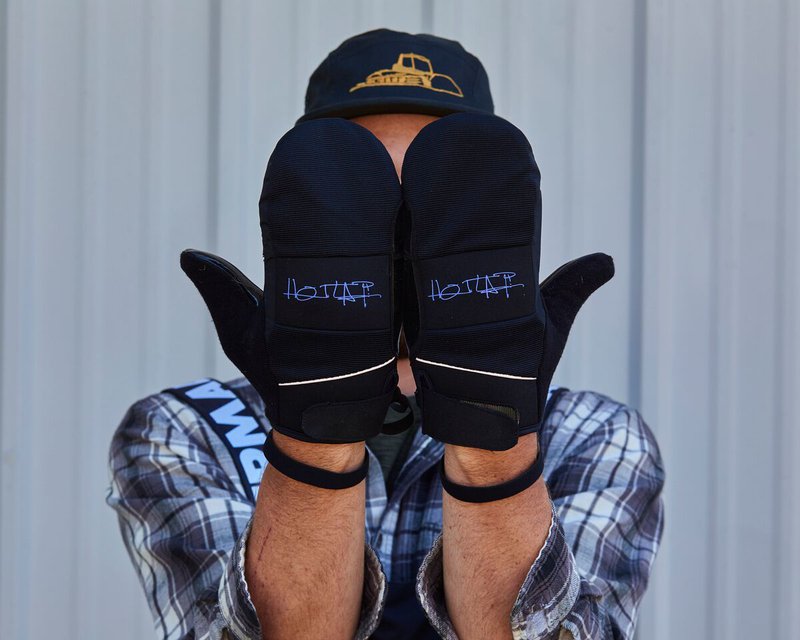 As far as experience goes, "You don't NEED a degree," Karl told us, "But it's super helpful to have actual industry experience that's related to what you're trying to do. Karl has a background in both engineering and product design but additionally used his relationships with various professionals to gain valuable feedback. But even then, some of the best feedback comes from their riders, "I'd say ¾ of the decisions are made by the team," Karl said.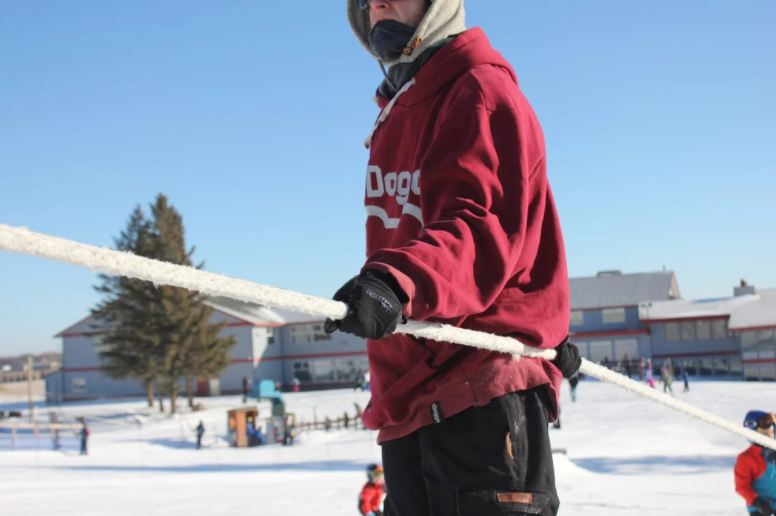 When they first started making gloves, they didn't know how to sew, which turned out to be the hardest part when it came to designing the product. "It helps to stick to what you can do well, and ask for help in areas that you're not good at" he said.
"Their biggest piece of advice for aspiring entrepreneurs? Just do it."
Their biggest piece of advice for aspiring entrepreneurs? Just do it. "Tell people you're doing it, and make your business visible. If you keep it quiet there's no hype and no consequence for giving up. Get that network growing." He told us, "At the same time, everyone and their mom will tell you how to run your company/instagram/website. People will dump advice on you, criticize you, and try to make decisions for you, but you just have to choose an objective and stick to it."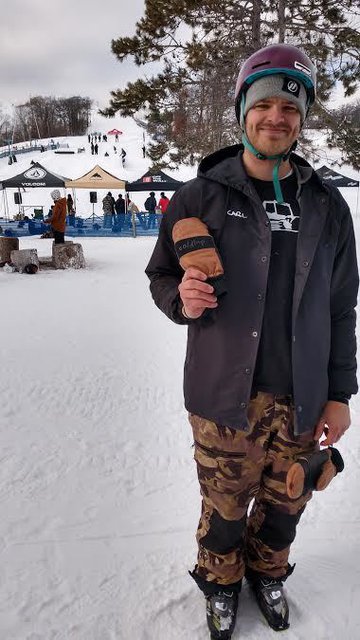 With a couple of seasons under their belts, Thetrainpark has learned from their mistakes rather than dwelling on them. "The original glove tore up super fast on certain tow ropes, people really appreciated our warranty and we were able to pinpoint what changes we wanted to make too," Karl said. Thetrainpark now uses a portion of their sales and gives back to local parks, "Everything we sell pays for us to build rails for the local parks, it's a ton of fun to control where the money goes."